Beloved in her home country, the Finnish painter Helene Schjerfbeck (1862-1946) is not well known outside the Nordics. A retrospective exhibition spanning seven decades of her paintings opens today Friday at the Turku Art Museum and will continue until 29 January 2017.
The museum has acquired close to 90 Schjerfbeck items for the exhibition, most hailing from Helsinki's Ateneum museum, but also including paintings from private collections in Finland and Sweden.
The southwest coastal city of Turku has never shown an exhibition of her work at this scale before. But her work is familiar to the city, due to her great friendship with the museum's first director, Victor Westerholm.
"Schjerfbeck entered her work regularly at the Turku Art Society's annual show, the largest art event of its day, and the Turku Art Museum acquired pieces from her from the very start. That is why we are still the proud holders of some of the key works she produced during her lifetime," said the museum's senior curator Christian Hoffmann.
The exhibition opening today in Turku contains some of Schjerfbeck's most famous early paintings, including The Convalescent and A Funeral Procession in Pont-Aven.
Schjerfbeck was an exacting and ambitious artist. Several of the paintings in the exhibition are works that she made changes to.
"She was a pioneer in this respect as well. If the composition wasn't precisely to her liking, she would fix it. There are several paper-based works where you can see that she continued her original idea into the upper or lower corners of the space," said Hoffmann.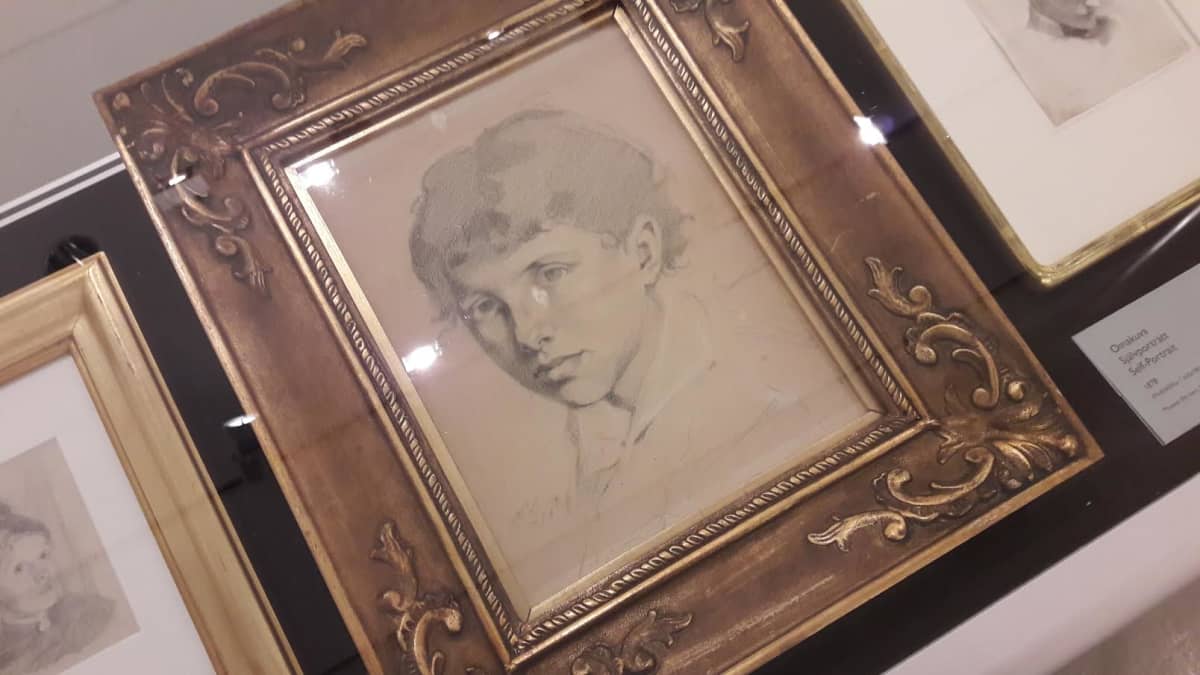 Portraits were Schjerfbeck's forte and the exhibition contains a fascinating series of self-portraits from 1878 to 1945.
The last room of the exhibition contains the artist's last self-portraits and still-life paintings.
"The still-life paintings and the self-portraits are in dialogue, both assume a simplified form. The fruit begins to wear and lose its colour as it becomes rancid. Aging and looming death are visible in both subjects."