A children's dance group from Vyborg, Russia and a school choir and dance group from Lappeenranta, Finland were on hand when the two, neighouring bearded symbols of the season met near the Nuijamaa border crossing point.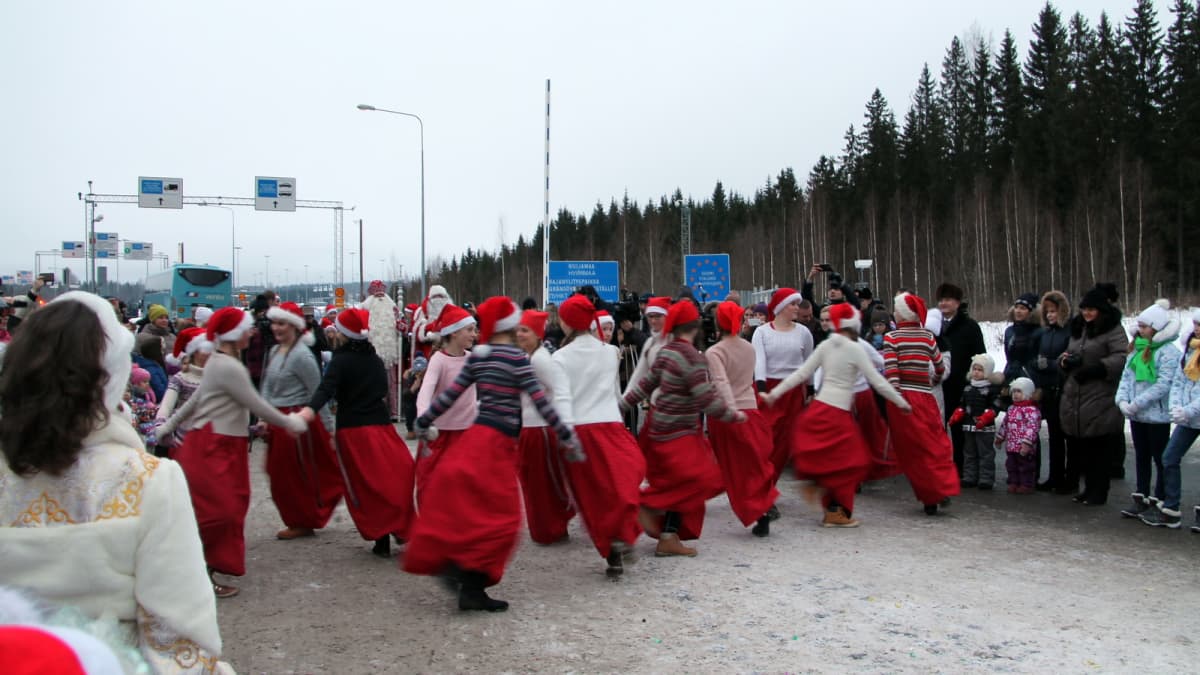 Following a dance performance by a group of Russian children, Grandfather Frost ambled towards Santa Claus, arms outstretched and embraced him in a hug right on the border between their two home countries.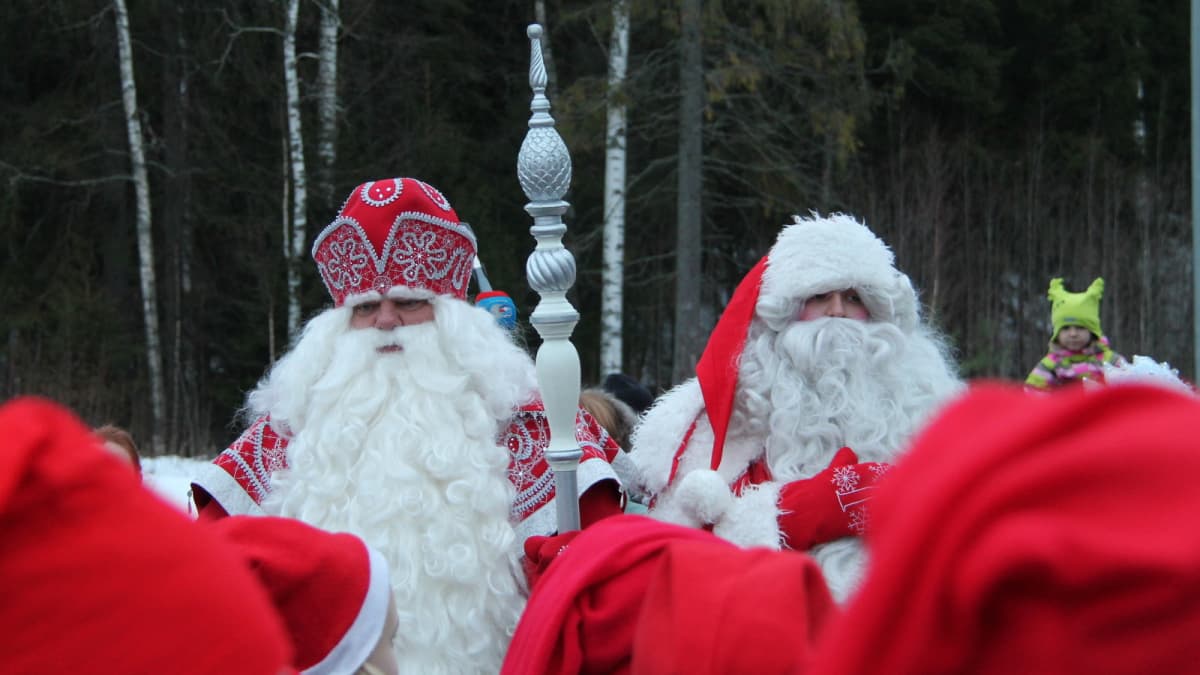 The Russian Orthodox Christmas is not celebrated until early January, after the festivities marking the start of a new year. Despite that difference, the timely message Grandfather Frost carried echoes in both East and West.
"Presents are not the most important thing. What's important is to take care of each other."
Santa Claus was in agreement with his eastern colleague.
"We can only hope for peace, joy and the good acts each of us should remember to extend to those close to us."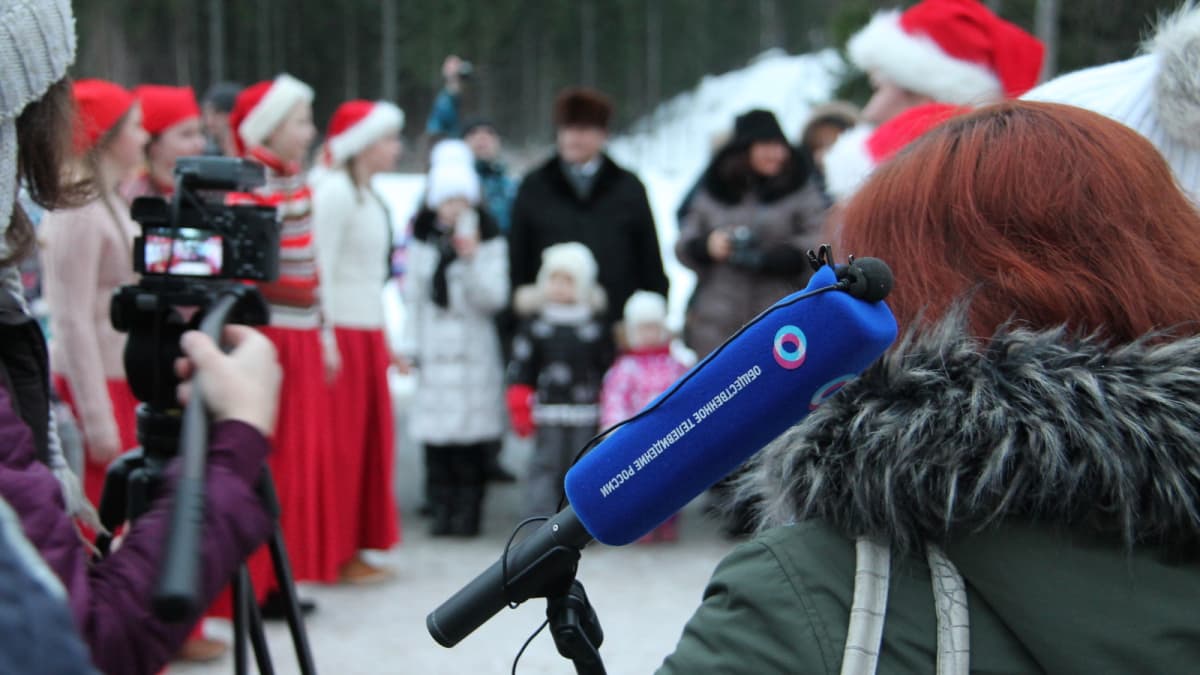 The visit by Grandfather Frost continued during the day in Lappeenranta, accompanied by his helper Zimushka-Zima and his granddaughter Sneguroschka the Snow Maiden.