The Finnish winter is long and dark, interspersed with festivities, light carnivals and other distractions from the freezing cold. One of the country's most treasured cultural traditions involves sweet pastries, notably Runeberg tortes (named after national poet J.L. Runeberg) and creamy laskiaispulla rolls.
Jari Elonen, chair of the Finnish Bakery Federation, says that Runeberg tortes have remained a staple of wintertime dining. Owner Marjanne Kuntsi from bakery Lapuan Leipä agrees.
"In all probability we'll reach record sales of the torte this year, meaning more than 10,000 pastries sold," Kuntsi says. "We've been preparing Runeberg tortes for 55 years and they always sell well."
Numerous recipes
Recipes and opinions about the "real" Runeberg torte abound. The treat can be prepared with or without bitter almonds, and even raw tortes are made. In Lapua the Runeberg tortes are not even moistened.
"We don't use punch or rum for moisture. Southern Ostrobothnians tend not to moisten pastries with alcohol. People here like mild flavours," Kuntsi says. "We're also considering altering the Runeberg recipe into cake form."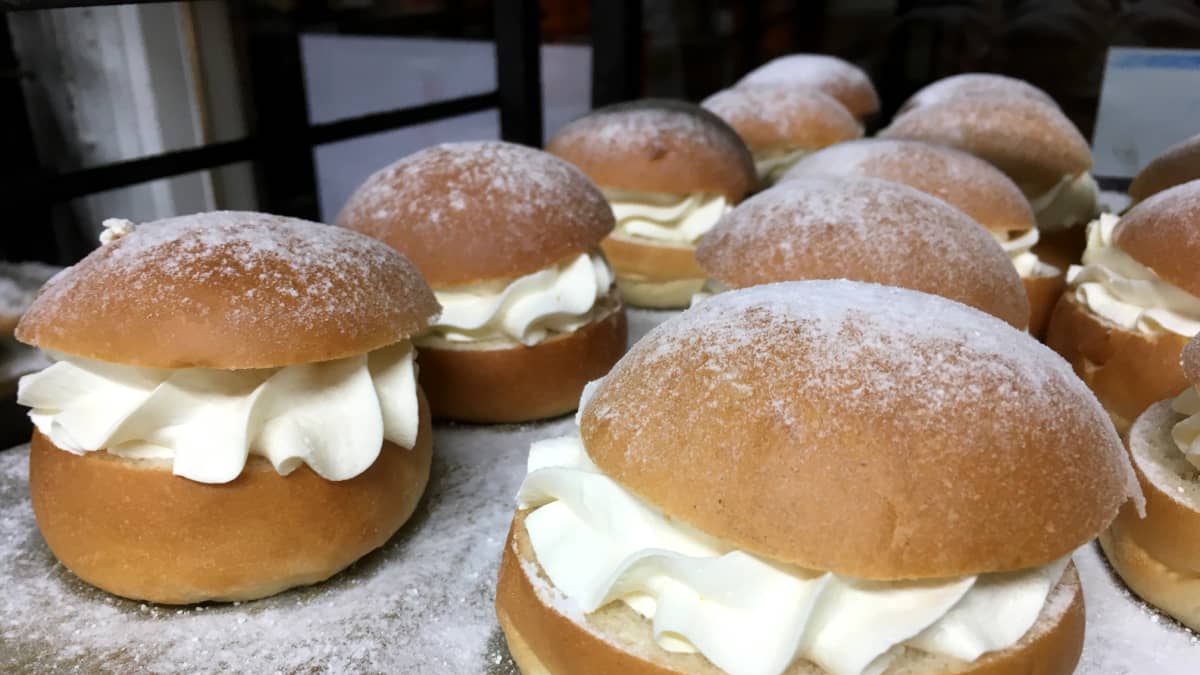 Lengthening season
The preparation and sales period of seasonal winter pastries has been extended year to year due to ever-growing demand. Federation chair Elonen points to how the treats have been put on shop shelves earlier and earlier with time.
"The competition is hard and every euro counts," he says.
The situation is the same at the Lapuan Leipä bakery. Runeberg tortes and laskiaispullat enter the market directly after New Year's.
After the holidays the specialised treats that sell like hot cakes for months are quickly abandoned from shopping lists. Runeberg's Day is February 5, whereas this year laskiainen is celebrated with downhill sledding and goodies on Sunday February 26 and Shrove Tuesday, February 28.