The Ateneum Art Museum is presenting the first major retrospective of work by one of Finland's leading graphic artists, Tuulikki Pietilä.
The show, which opened on Tuesday, is the largest-ever exhibition of Pietilä's work, marking what would have been her 100th birthday – born as she was in the year Finland gained independence.
Her career was overshadowed by that of her long-time companion, author and artist Tove Jansson – and those who knew Pietilä say that is just how she wanted it.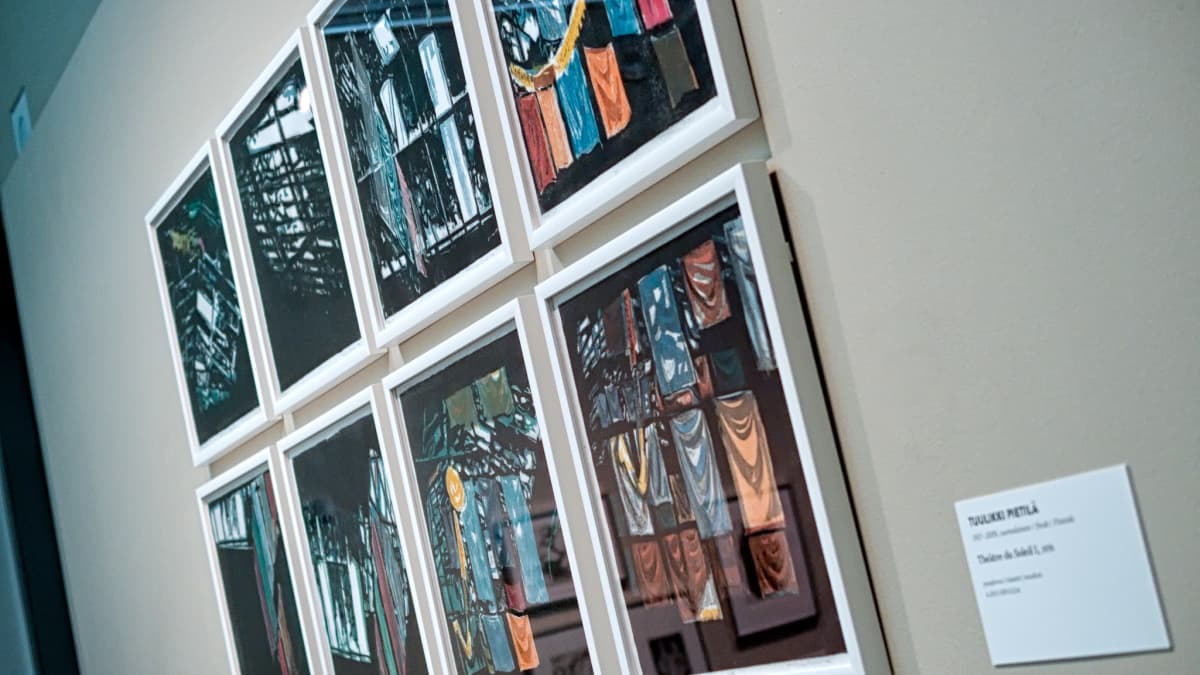 Pietilä was one of the leading graphic artists of Finland's post-war era, with a wide-ranging career that spanned more than half a century. She created more than 1,400 works using a variety of techniques and styles, including set designs for a French theatre and a book with Jansson about the island they shared near Porvoo.
Still, she is best known for the playful tableaux and dioramas she created based around Jansson's Moomin Valley characters, some of which were featured in books the two collaborated on.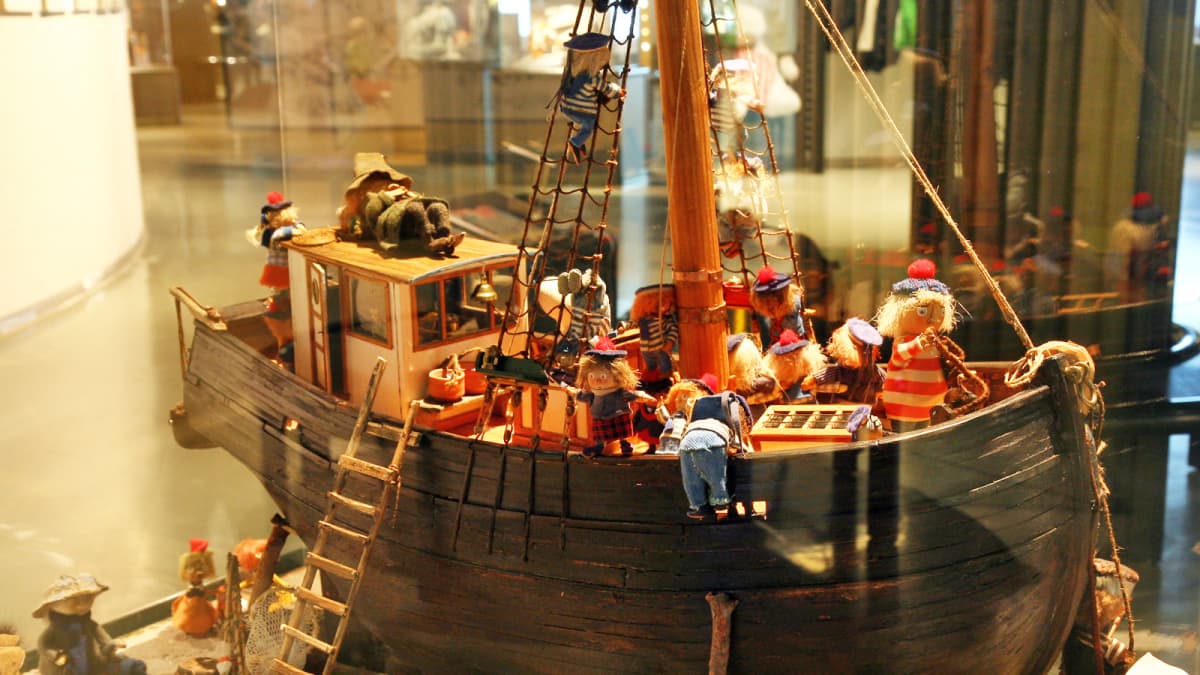 She also created a large model of the Moomin family's whimsical house with her brother, Reima Pietilä – better known as the architect of Tampere's main library, where it was displayed for many years. Now the Moomin models are being installed in a new Moomin Museum, set to open at Tampere Hall in mid-June.
Love affair
The love affair between Tuulikki Pietilä and Tove Jansson began in the 1950s – and was described in veiled terms in the latter's 1957 book Moominland Midwinter, in which the lonely protagonist Moomintroll meets a calm, down-to-earth new arrival named Too-ticky. Known in real life as "Tuutikki" or "Tooti", Pietilä decided early on to support Jansson's career rather than promote her own, say her relatives.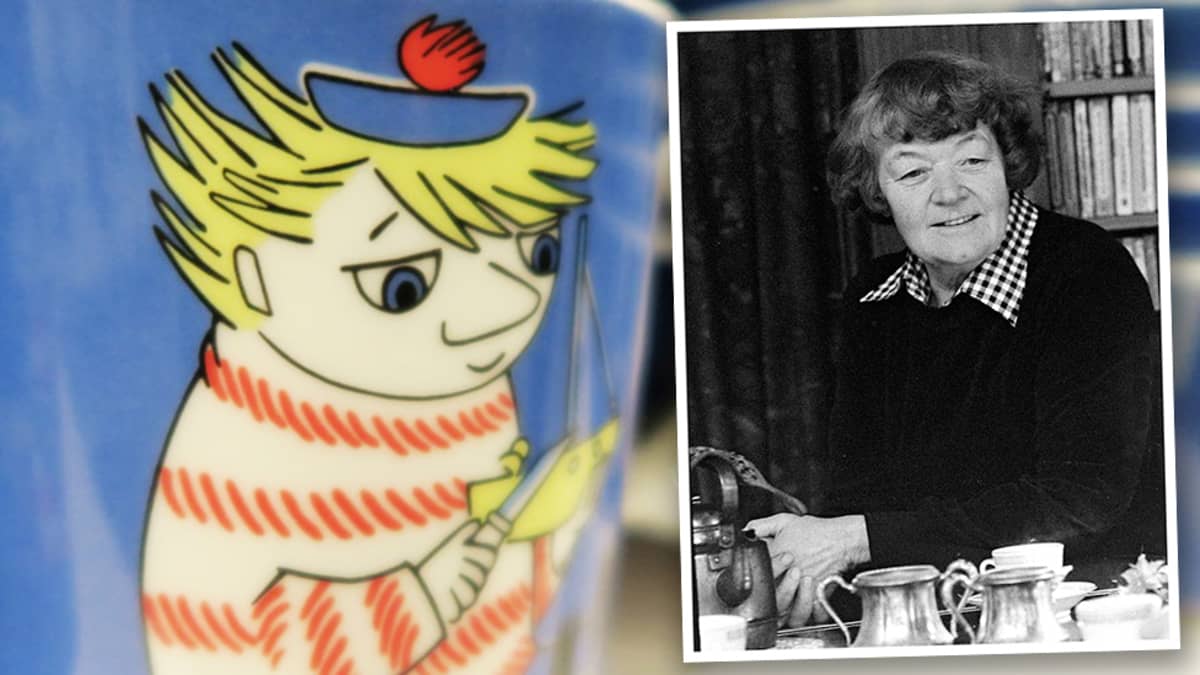 Pietilä did both abstract and figurative works in many styles. Recurrent themes however were landscapes and urban scenes, based on her many trips around the world with Jansson.
Although Pietilä (1917-2009) was granted many awards and the honorary title of professor, she has so far not been the subject of any major exhibitions or books. She left most of her graphic work, dating from the 1930s to the 1980s, to the Ateneum.
In 2014, a Jansson retrospective at the museum drew a record 280,000 visitors, but so far Pietilä's creations have mostly remained in the archives.
She and Tove Jansson (1914-2001) made history in 1992, when they shook hands with President Mauno Koivisto at the Independence Day Ball, the first openly-gay couple to arrive together at this hallowed Finnish ceremony.
In the shadows
The Moomin creator's niece, Sophia Jansson, tells Yle that Pietilä was content to remain in the shadow of her more famous partner, who remains Finland's most widely-translated author.
"We all thought that Tuulikki should do more to raise the profile of her output, but she thought that was unnecessary. Tuulikki must have thought that it was enough for one of them to be famous; that otherwise the relationship wouldn't have worked," she says.
Pietilä's niece, the architect Annukka Pietilä, remembers her aunt as a sensible, honest person who didn't care about fame.
"Tooti didn't want to be a prominent figure; she didn't care about fame in the slightest," she says.
Affectionate portraits
The women pursued their own artistic careers, with Jansson working as a serious painter alongside her more two dozen books for children and adults. They had separate flats in the same building in Helsinki's shore-side Ullanlinna district, visiting each other via an attic passageway.
In the '80s, Pietilä retired from her physically-demanding work in graphics. She turned her attention to making miniature models and dioramas based loosely on the Moomin characters. She turned out nearly 40 of them, featuring Jansson's characters in such unlikely settings as a Wild West saloon.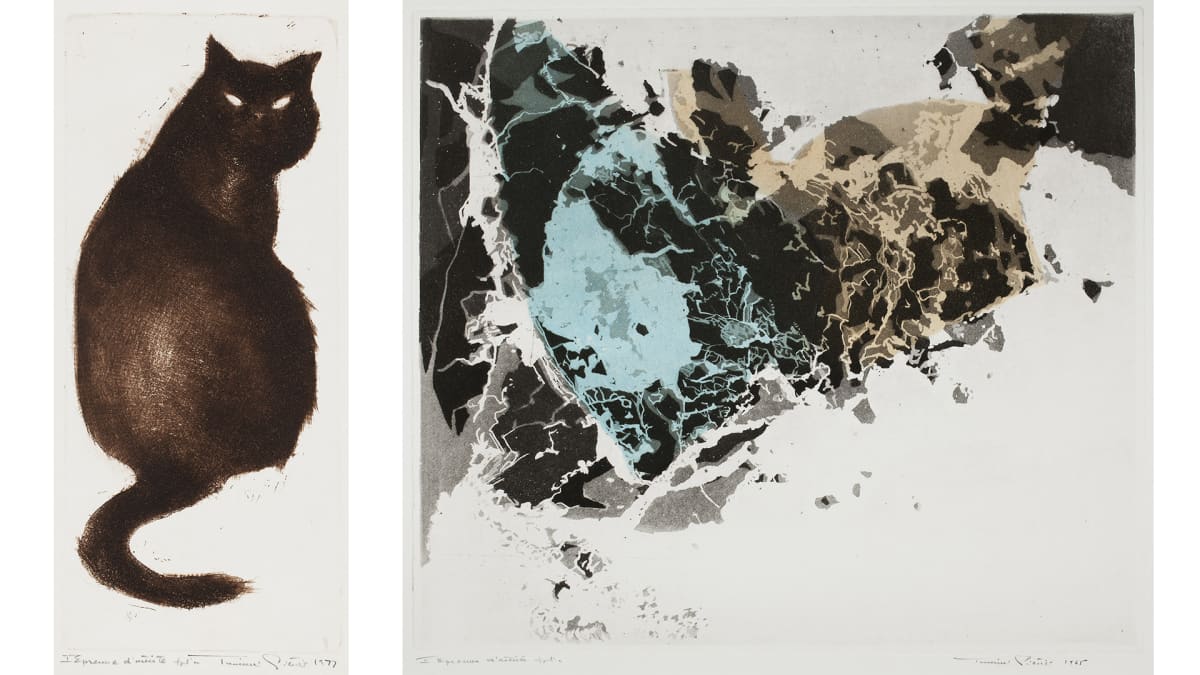 Alongside her work as a teacher and leading figure of graphics organisations, Pietilä worked in a dizzying array of techniques, from metal etchings to woodblocks and lithography – often experimenting with combinations of them.
Pietilä did not portray Jansson in her own works, but created affectionate portraits of their cat, Psipsina, and of their cabin on the windswept island of Klovharu, which is now a museum.
The Tuulikki Pietilä retrospective runs at the Ateneum Art Museum until April 9.