Three people were killed and at least five injured when a bus crashed into a ditch near the Finnish-Russian border on Thursday morning.
The accident took place in slippery conditions 12 kilometres east of the Finnish border. According to the South-East Finland Border Guard, all the victims were Russians.
As a result of the crash, traffic through Lappeenranta's Nuijamaa border crossing point into Russia was halted for hours.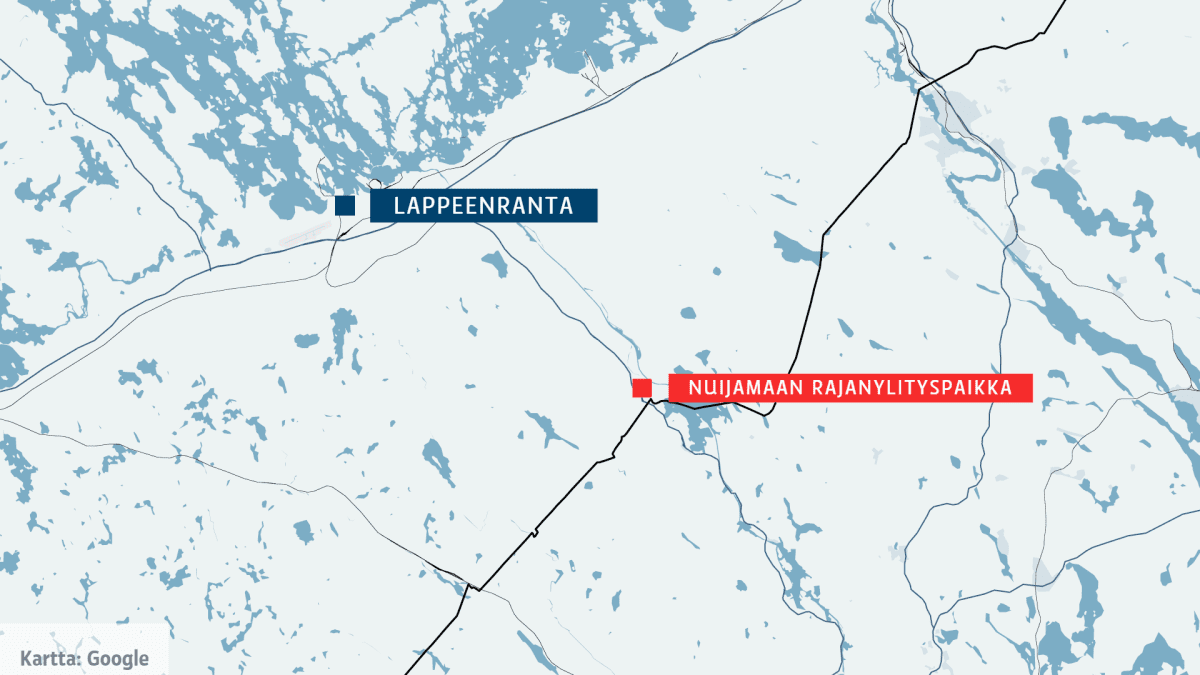 The Russian news agency Tass says that three women were killed and 27 people injured. It quotes a local emergency services spokesman as saying the tourist bus was en route from St. Petersburg to Lahti, Finland. It was carrying 32 people, including two drivers.
It adds that the Emergencies Ministry sent a Ka-32 helicopter to evacuate those injured in the crash, who were hospitalised in Vyborg, some 30 km from the border. An Yle reporter on the scene said later that five people were sent to hospital.
The South Karelia Fire and Rescue Department says it did not receive any information or request for help from their Russian colleagues, as should have occurred for such a major accident according to bilateral agreements.
Similar crash 3 years ago
No further information about the passengers on the bus was immediately available, but in recent months there has been a sharp rise in the number of shopping trips from Russia into Finland. Many busses arrive daily at Lappeenranta's supermarkets in from the Vyborg and St Petersburg areas.
The accident took place on the Saimaa Canal maintenance road. The 43-kilometre canal links Finland's largest lake, Saimaa, with the Gulf of Finland near Vyborg. About half of the canal runs through land leased from Russia.
The accident site is in the same area as another bus crash in February 2014 that left 10 people dead. In that case, investigators said the bus was going too fast in the wrong lane and equipped with summer tyres.
10.47: Updated with details from Tass.
12:30: Updated with details from an Yle reporter on the scene.