The best and brightest stars of Finnish cinema, on camera and off, were celebrated at the annual Jussi gala on Friday. Of all the domestic movies to come out in 2016, the boxing love story The Happiest Day in the Life of Olli Mäki received the most awards – eight in total including for Best Picture.
_Olli Mäki _rose to international fame after it swept the Cannes film festival last year. Now director Juho Kuosmanen is the proud owner of a Best Director Jussi as well.
Female first-timers were well represented at the gala. Best Female Lead went to Linnea Skog, just 13 years old, for Little Wing. Skog says she wants her prize to be a sign that young people should reach for the stars.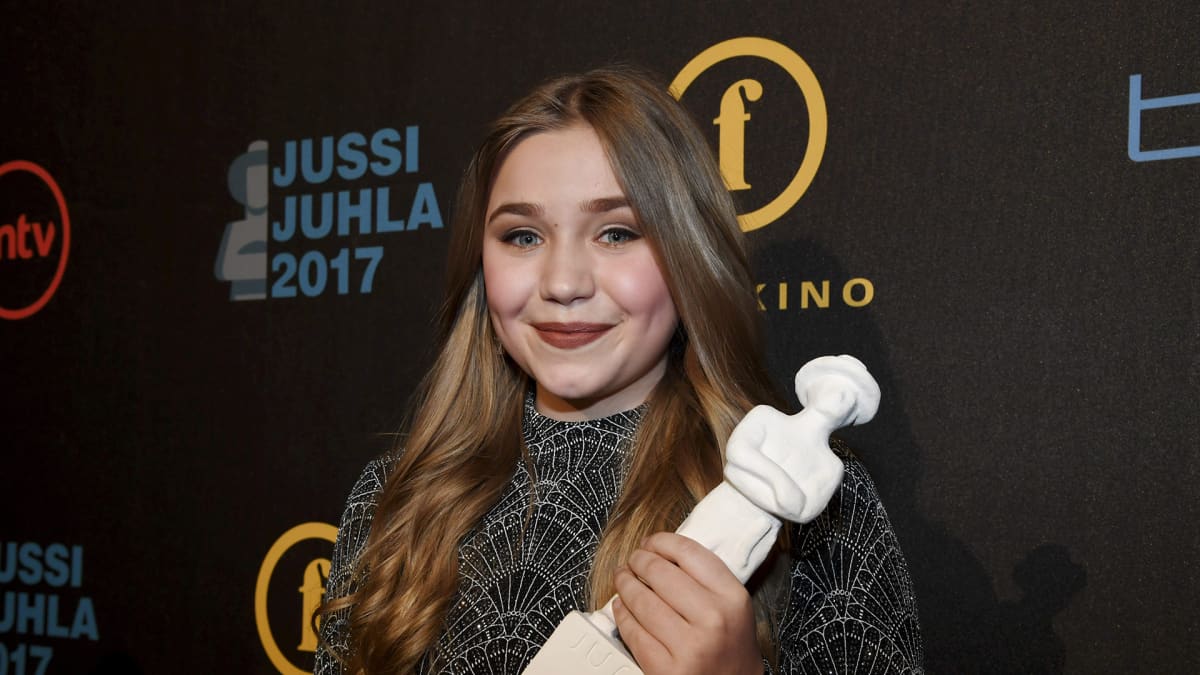 "To those teenagers who don't believe in themselves or that they can achieve their dreams: believe in yourself. Those dreams will come true some day. My dream did today," Skog said in her acceptance speech.
Oona Airola nabbed the Best Female Supporting Role for her role in Olli Mäki, her first foray onto the silver screen.
Jokes abounded at the fête as Olli Mäki Male Lead winner Jarkko Lahti teased actor-host Mikko Leppilampi for being a go-to leading man. Male Supporting Role victor Jani Volanen ironically thanked the real-life Talvivaara boss Pekka Perä (whom he plays in Jättiläinen), "without whom this role would never have been possible".
2016 Jussi winners
Best Screenplay: Pekko Pesonen, Jättiläinen
Best Scenography: Santtu Toivola, Flowers of Evil
Best Makeup: Salla Yli-Luopa, The Happiest Day in the Life of Olli Mäki
Best Cinematography: J-P Passi, Olli Mäki
Best Costume Design: Sari Suominen, Olli Mäki
Best Film Editing: Jussi Rautaniemi, Olli Mäki
Best Sound Design: Panu Riikonen, Bodom
Best Music: Panu Altio, Tale of a Lake
Best Actor in a Supporting Role: Jani Volanen, Jättiläinen
Best Actress in a Supporting Role: Oona Airola, Olli Mäki
Audience Favourite: Teit meistä kauniin
Best Actor in a Leading Role: Jarkko Lahti, Olli Mäki
Best Actress in a Leading Role: Linnea Skog, Little Wing
Best Director: Juho Kuosmanen, Olli Mäki
Best Documentary: Kaisa's Enchanted Forest
Best Picture: Olli Mäki