The past three winters have been particularly hard on road pavements. Wet winters with temperatures fluctuating on both sides of the freezing point have damaged even relatively fresh asphalt, leading to cracks, potholes and deep ruts.
In addition, the faster deterioration of road surfaces is in part being attributed to a lighter type of surfacing that was introduced several years ago.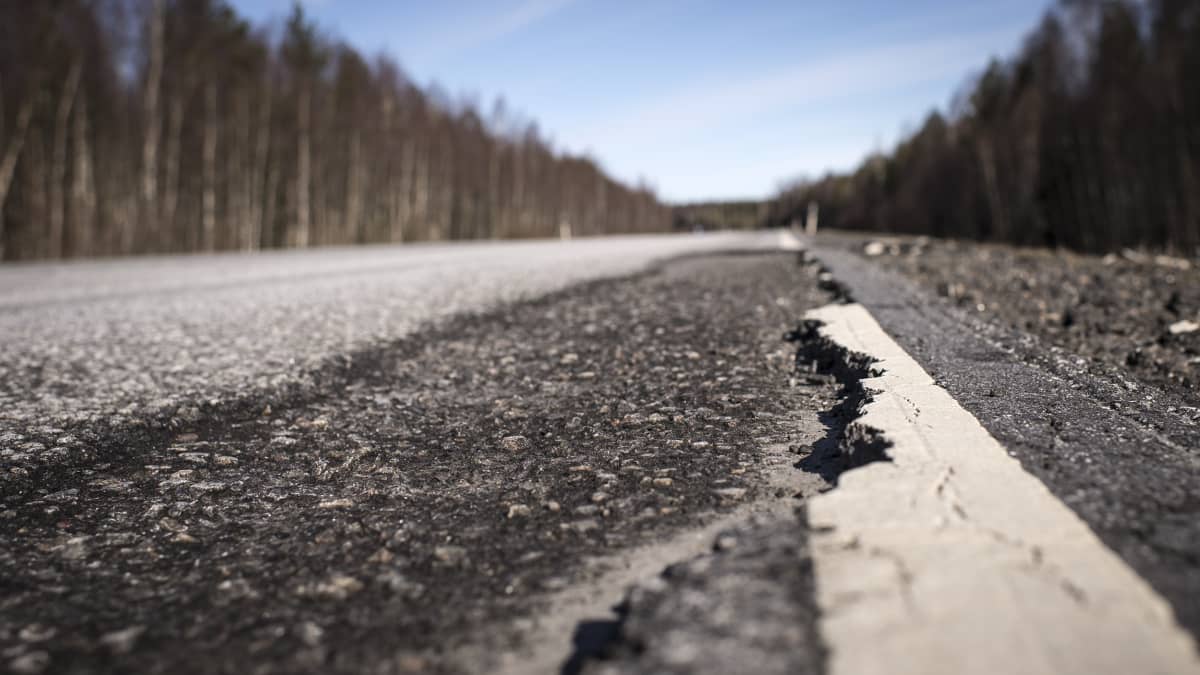 Emergency repair funds are now being used for crews to fill in potholes, according to Mikael Roiha of the South Ostrobothnia office of the Centre for Economic Development, Transport and the Environment. He told Yle that he hopes that new state funding now earmarked by the government for road repairs will enable a longer-term solution.
"It would be good to have one sort of normal winter. That would rescue the situation," says Roiha.
Deadline to change tyres
Winter tyres are compulsory in Finland from the first of December to the end of February, but may be used until the Monday following Easter, if necessary.
Winter tyres without studs - known as "traction tyres" in Finland, or all-season winter tyres elsewhere - may be used throughout the year, but this is not generally recommended.