When Tuulia Tiala's firstborn was a baby, she was overwhelmed by the amount of baby clothing she received as donations and presents from friends and family.
"I noticed how they could easily make up a baby box of their own," Tiala, a Kokkola-native, says.
Tiala had an idea: she could assemble her own packages and send them abroad to less privileged mothers. Romania was an obvious choice when she was thinking about destinations.
Since then, Tiala has delivered two batches of 65 baby packages to Romania.
"When I was compiling the boxes at home, we barely had space to sit or walk. You could just and just move between piles of clothes, and we ate on the living room rug by the coffee table!" Tiala says and laughs.
She is now working on her third batch of boxes, which will be sent to Romania and its neighbouring countries. This time she has recruited a team of volunteers to help. The team has finished 100 packages so far, and aims to double that.
Help from mother to mother
Tiala's baby packages are very similar in content to the Kela baby box, consisting of blankets, sleeping bags, diapers and clothing.
All the items come as donations from Kokkola and beyond. Some volunteers buy supplies from flea markets, and sometimes second hand stores donate supplies.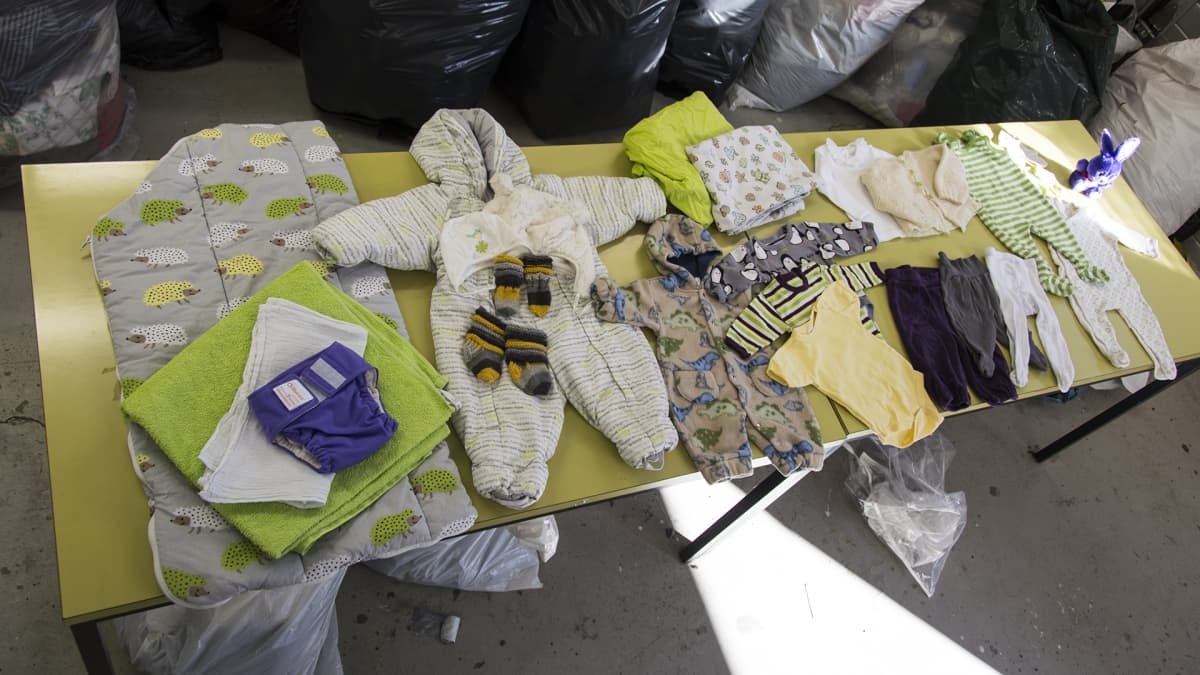 The packages have a mix of brand new items and used clothing that volunteers clean and mend.
In return, Romanian mothers have usually sent the volunteers photos of them enjoying the packages with their babies.
Tiala says her project needs more helping hands. In the beginning, her team consisted of some 10 volunteers, now just 3–4 people at a time.
Tiala says volunteering has become an important bonding moment for mothers.
"You get to get out of the house and reminisce about times your own child was just a baby," she says.