The Finnish Environment Institute (SYKE) said Friday that the Gulf of Finland is facing a heightened risk of extensive blue-green algae blooms due to the presence of an unusually high level of nutrients in the body of water.
SYKE Senior Research Scientist Mika Raateoja said this kind of situation occurs roughly once every decade.
Winds contributing to nutrient accumulation
A map released by the agency indicates which sea areas are most at risk and where the risk is lowest. The areas least exposed to the risk abundant growth are the northern part of the Bothnian Sea, the Bay of Bothnia and the far eastern part of the Gulf of Finland.
"There is currently so much phosphorous in the water for the algae to use for growth, that on that basis we can predict a high growth potential," Raateoja explains.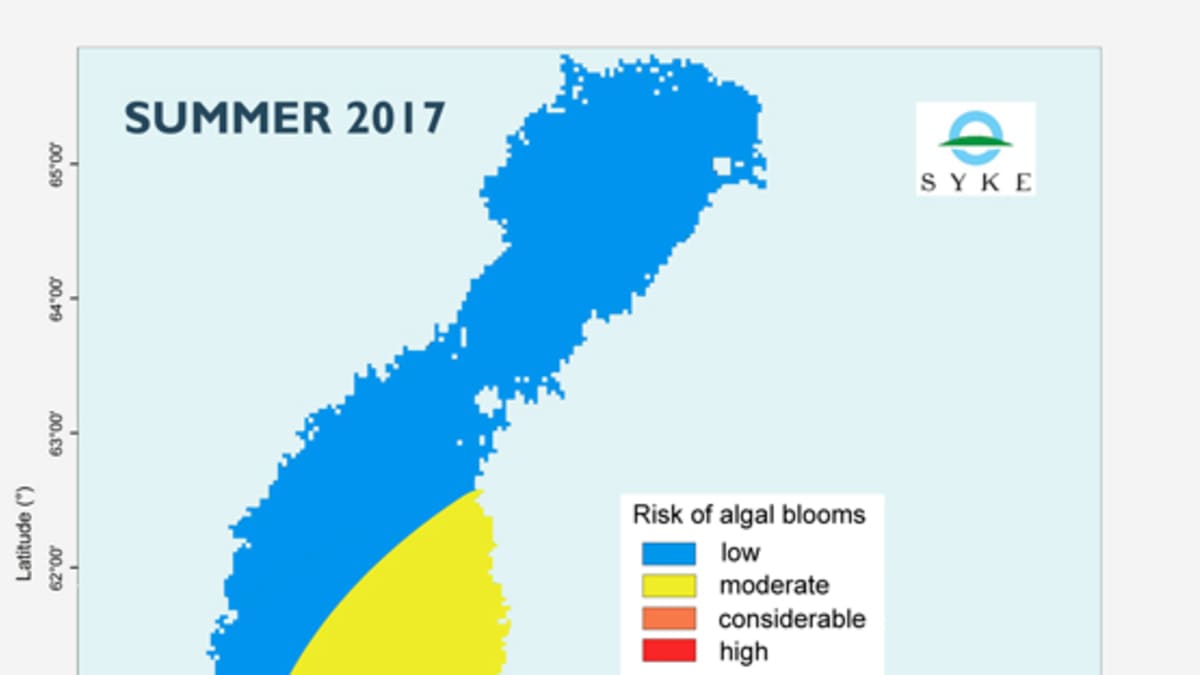 SYKE says there are many reasons for the current nutrient situation. As a result of powerful easterly winds blowing from the Baltic Sea to the Gulf of Finland, water with a high nutrient content flowed into the Gulf, bringing the nutrients the algae need.
On top of that, salt pulses that arrived from the North Sea in 2014 and 2016 previously pushed old phosphorous-rich water to the mouth of the Gulf of Finland.
Blooms depend on weather
Raateoja stresses that warm water and good weather are essential ingredients for the algal growth risk to materialise, since rafts of growths cannot form in windy conditions.
"The risks exist. If the weather cooperates then there will be a great deal of blooms," he predicts.
He added however that some kind of growth can be expected, but when they will appear depends on the weather.
"The warmer the water is, the more efficiently the algae will grow," Raateoja notes.
Blue-green algae or cyanobacteria are photosynthetic bacteria that can cause rashes, sore throats, diarrhoea and other intestinal problems in humans and animals. Children and pets typically face higher risk of exposure.