In its new fundraising campaign to help the less fortunate in society, the Finnish Salvation Army's message is clear that anyone - including doctors, lawyers and business leaders - could suddenly be affected by unexpected events which lead to a life of poverty.
The annual campaign raises money for the underprivileged, but this year it aims to remind people that hard times aren't as distant as some might think, according to Anne Fredriksson, who's in charge of the Finnish Salvation Army's marketing department.
"There are more and more people in need of help, including families with children, so we need more donors. This broad campaign will help us to reach a wider audience," Fredriksson said.
Halonen's perspective
Among other things, the funds raised during the campaign will help pay for counselling services and support groups, service centres and daycare facilities, as well as family and youth services.
Fredriksson said that the Salvation Army approached President Halonen because of her personal experience.
"[The reason we asked her is that] she's an opinion maker who possesses a perspective about Finnish society," Fredriksson said.
Halonen isn't the only unlikely face in the Salvation Army ads which were created by Helsinki photographer Anton Sucksdorff.
The former "Mighty Eagle" of mobile gaming giant Rovio, Peter Vesterbacka, is also featured in the ad campaign. In the grim black and white photo Vesterbacka is shown sitting on a sidewalk,  wearing torn clothes with a depressed-looking dog and beat-up suitcase at his side.
Sucksdorff told Yle Uutiset that both Halonen and Vesterbacka took on their roles as down-on-their-luck models very well.
He said Halonen was "a total professional," and was able to finish the photo shoot in about 20 minutes.
Halonen's photo was taken in Kallio - the blue collar Helsinki neighbourhood - where she grew up. Halonen was the first of her working-class family to matriculate in 1962.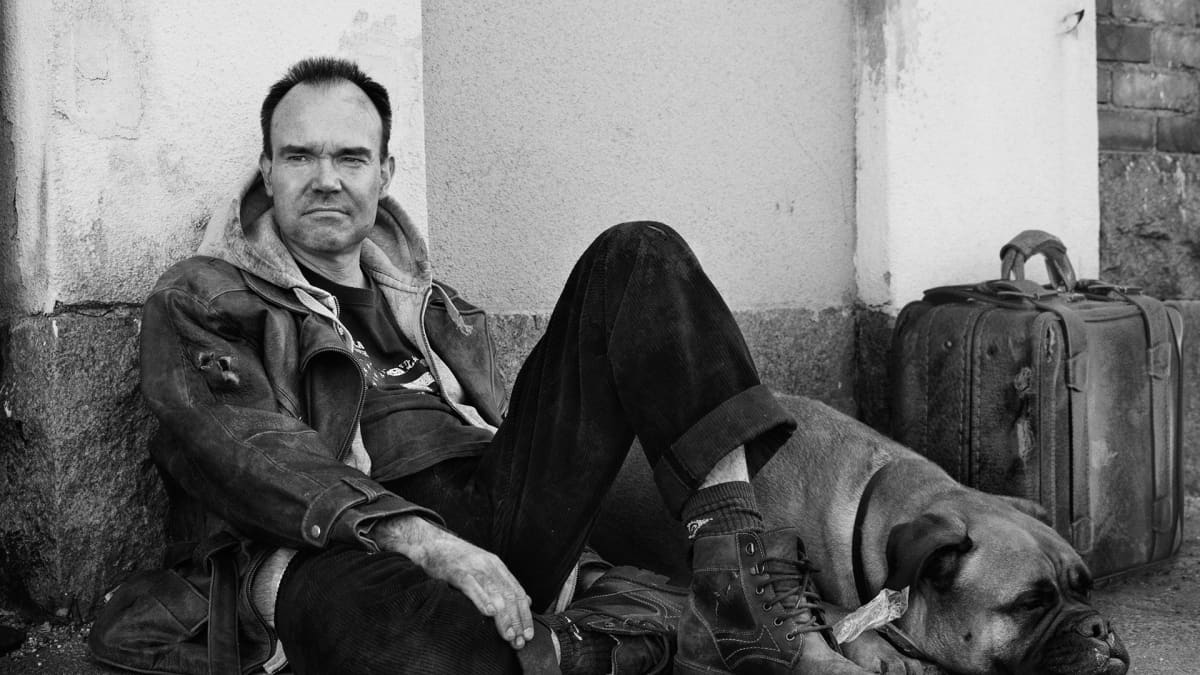 Campaign aims to double donations
Fredriksson said that the Salvation Army's annual "Help People" fundraising campaign has raised as much as 1.5 million euros in previous years and said the organisation hopes to double that sum this year.
The organisation has received free ad space in newspapers and other publications, as well as on Yle's channels and on Fox and the National Geographic channel.
The campaign features a video advert about a father who sees his life go completely awry after he is accidentally hit by a car.
"We hope that the campaign will help communicate to people that societal problems also exist in Finland," Fredriksson said.
The annual "Help People" campaign has been collecting donations since 1979.