Red stele is a fungal disease that strikes the roots of strawberry plants, destroying rootlets and leaving the soil unusable for as many as 30 years. So far the blight has only been found on a few farms, including five recently in the North Savo region.
Strawberry farmer Toni Hämäläinen from Juankoski has this summer had to uproot more than a hectare of strawberry plants due to the fungus. That translates into a loss of at least 20,000 euros for this year. That's a major blow for Hämäläinen, who took over his family's farm last year.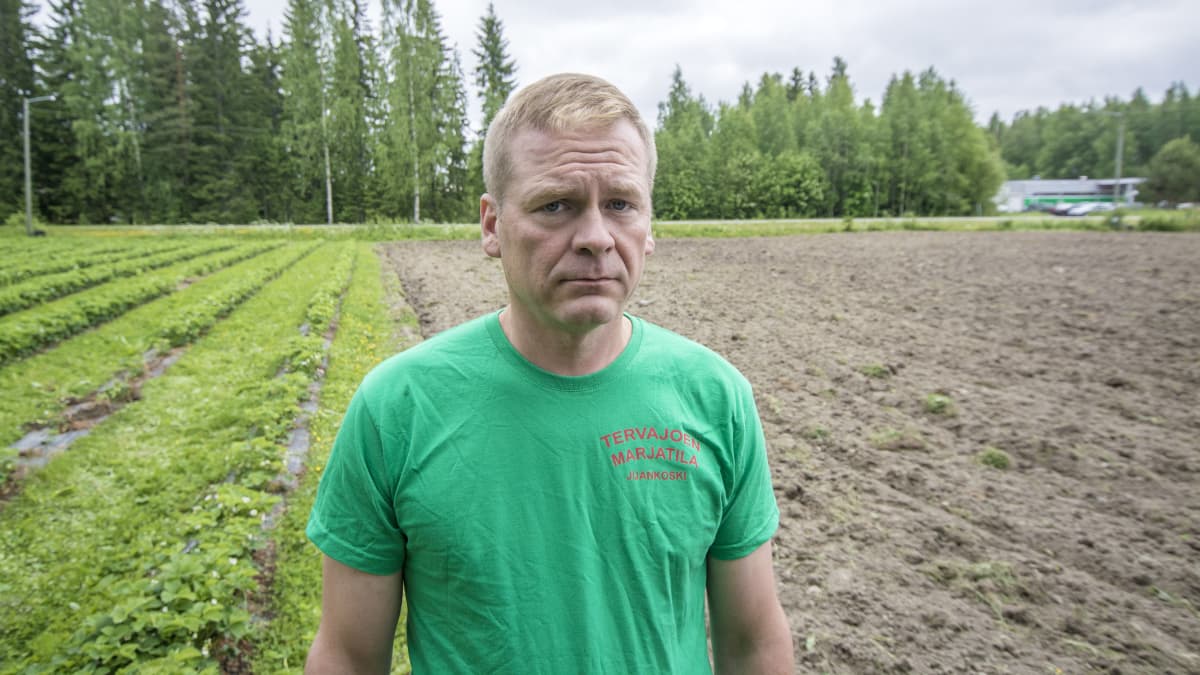 The roots of plants hit by disease rot and the inner part, known as the stele, turns red, hence the name.
The fungus can be spread to the plants through water or even on tractor tyres, Hämäläinen explains.
"An extremely nasty disease"
Researcher Harri Kokko of the University of Eastern Finland says the disease is now clearly spreading in the country, with at least 20 cases in North Savo in recent years. The Finnish Food Safety Authority (Evira) says the first case was identified in 2012.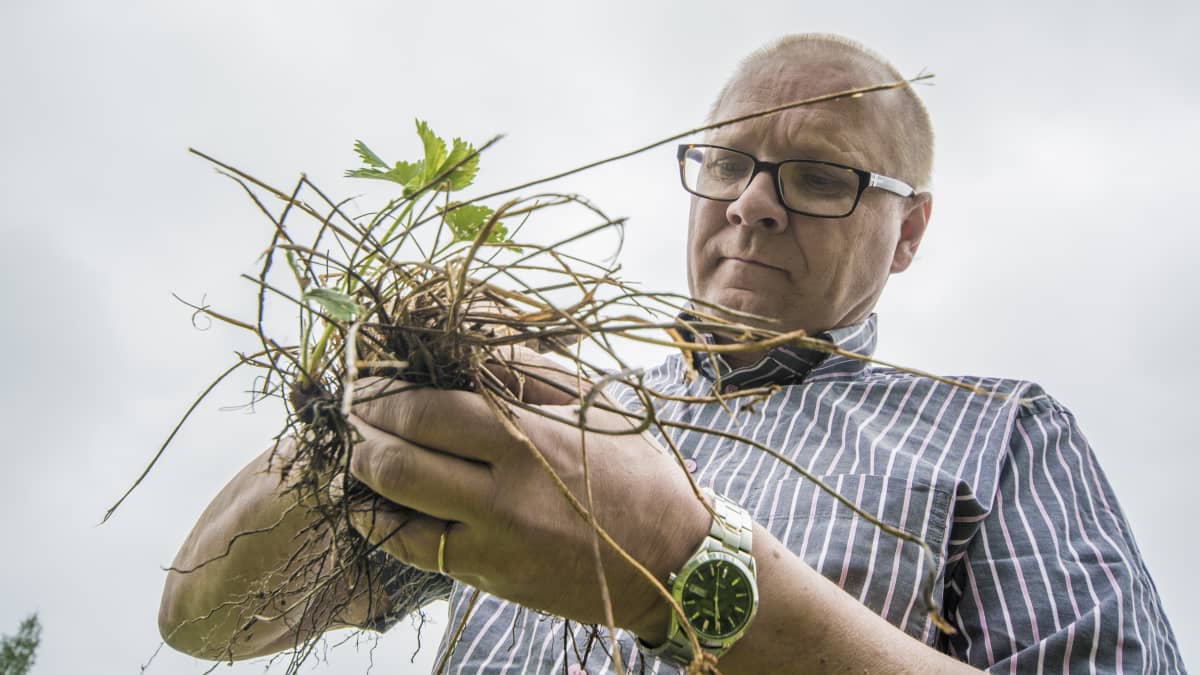 "This is an extremely nasty disease that certainly means the destruction of a strawberry field and an interruption in strawberry farming. In damp, rainy conditions it can very quickly destroy a large portion of the plants when it strikes," Kokko tells Yle.
Now, however, hemp may be coming to the rescue of farmers hit by red stele. Fibrous hemp is being planted on Hämäläinen's infected strawberry field. The variety being planted is different from that known as marijuana.
"The idea is to find a plant that could purify the soil and remove this fungus. Next spring we'll see whether the disease is still present in the field," says Kokko.
Kokko says that hemp is strong and fast-growing enough to push out other plants and hopefully get rid of any remnants of the infected strawberries. It also puts in deep roots that make the soil more porous and allow winter frost to permeate deeper, potentially killing the fungus.
New uses for hemp
Also taking part in the operation to rescue Hämäläinen's strawberry business is researcher Laura Tomppo from the University of Eastern Finland, who is studying new uses for hemp fibre.
"Hemp has been shown to have beneficial properties as a crop rotation plant," she says.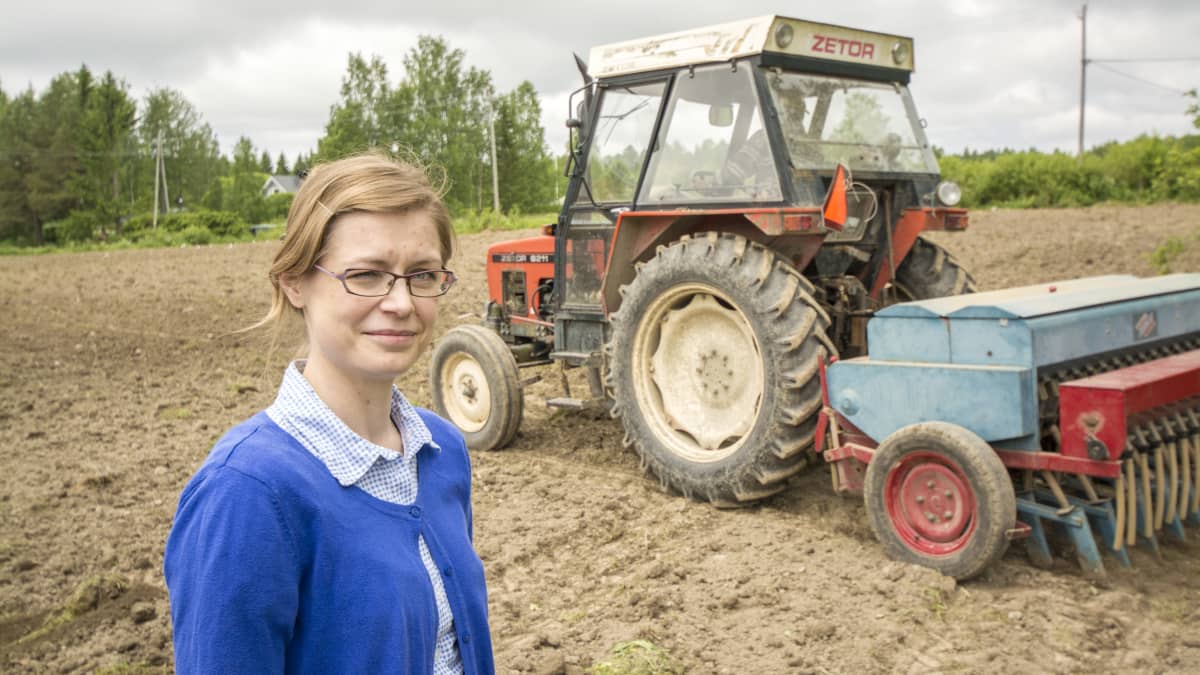 "So now we're testing it for this purpose," she says. "We're certainly expecting good results from this," she says.
Meanwhile Hämäläinen has been in contact with forest products giant Stora Enso about the possibility of using his hemp fibre in cardboard manufacturing.
And the university is teaming up with the Natural Resources Institute Finland (Luke) and the Berry Know-How Centre for the EU-backed BerryGrow project, which is aimed at teaching farmers how to recognise crop diseases and finding new ways of combating them.