This summer there are only about 2,500 seasonal workers from Thailand harvesting wild berries in the mosquito-infested forests of Finland.
That's a significant drop from recent summers, when some 3,400-3,500 Thai pickers have taken part in the harvest, reports the daily Savon Sanomat.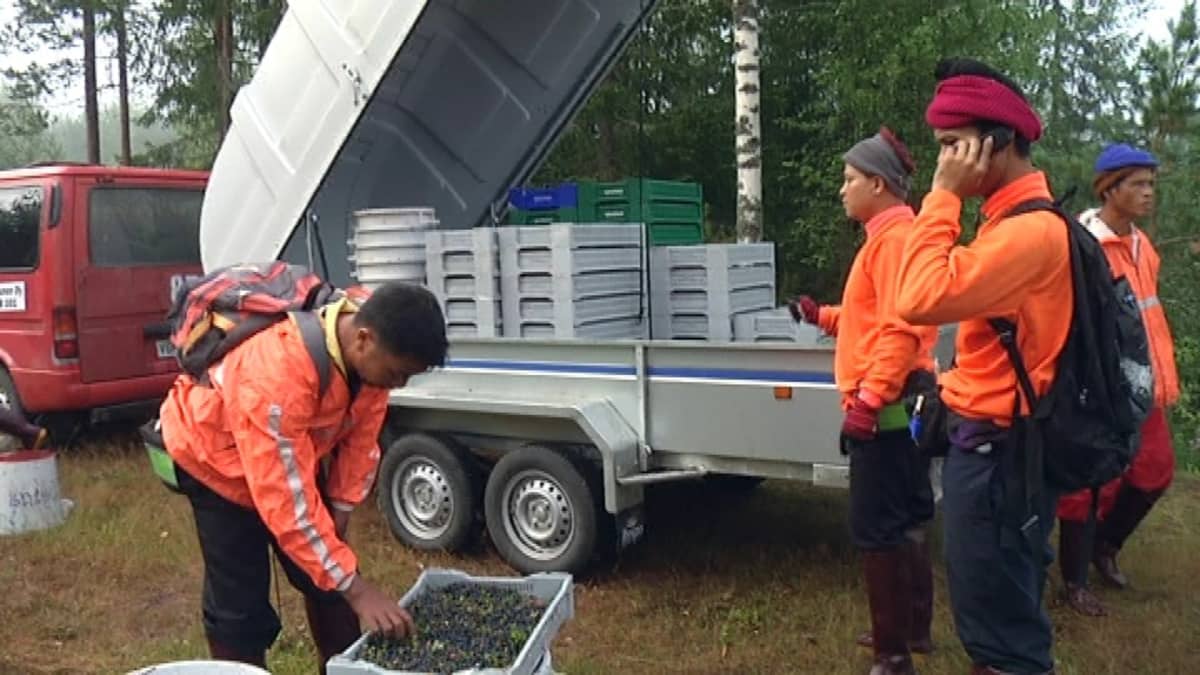 Timo Täyrynen, a Desk Officer at the Foreign Ministry, told the paper that all visa applications are now processed at the Finnish Embassy in Bangkok.
A statement issued by the Thai Foreign Ministry in early spring might lie behind the drop.
Following a string of problems in past years, Thai officials warned of low pay, poor working conditions and even Finland's sometimes chilly summer weather. They also warned that many Thai seasonal workers have been cheated out of pay.
"Unnecessarily colourful" claims
Olli Sorainen, a senior official at the Ministry of Employment and the Economy, says this the first time that potential berry pickers have been warned by Thai officials.
"There is some grain of truth in some of the claims, but I think the way they were expressed in an unnecessarily colourful manner," Sorainen told Savon Sanomat.
Thai workers' problems in Finland have been weighed in court. Most recently Kainuu District Court rejected a group of Thai pickers' demands for reimbursement for their loss-making trips to Finland. In central Finland, human trafficking charges have been filed against a local berry firm.
"There has been no word of any wrongdoing so far this season," Sorainen says.
Replacements from Ukraine
The first Thai berry harvesters came to Finland in 2005.
Since 2014, visas have only been granted to people coming to work for companies that have signed an agreement on guidelines with the two ministries and other stakeholders. So far about 20 companies have signed onto the agreement.
The lower number of foreign harvesters is also partly due to bumper crops in recent years, especially of blueberries. These have pushed down retail prices, and those paid to pickers by Finnish companies. This, coupled with high air fares from Thailand, has made the trip less worthwhile.
Finnish firms have brought in some replacement workers from Ukraine, but have a hard time convincing those from other countries to come – not to mention domestic workers.
This summer foreign pickers have also been asked to come to Finland later than usual, as the berry harvest is late due to a cold start to the season.