Finnish and Russian presidents meet on Thursday at Punkaharju Hotel, a picturesque spot on the breathtaking eskers east of the city of Savonlinna. Historian Jyrki Paaskoski of Helsinki University says the location was chosen carefully.
"It is surely not a coincidence that this meeting spot was acceptable to the Russian side," says Paaskoski. "The hotel is connected to the history of tsarist Russia and also Russian tourism."
The history of today's Punkaharju Nature Reserve and former State Hotel date back to 1803, when Russian Tsar Alexander II first visited the area. The one-of-kind natural beauty of the eskers made him decide that the area should be protected for posterity.
"Without that decision, we wouldn't have seen Punkaharju preserved in its current form," says Paaskoski.
Hospitality on the ridge started in 1845 when a hunting lodge was constructed. The structure's towers allowed guards to watch for forest fires and the facility also provided room for guests. The tsar later decided to expand the lodge into a hotel.
A tourist destination already in the late 1800s
But the tsar was not the only Russian to frequent the area. Peter Kropotkin, the famous Russian geologist and anarchist, and Sergey Prokudin-Gorsky, prominent chemist and photographer also visited often in the early 1900s, and artist Anna Ostroumova-Lebedeva painted the scenery there in 1913. 
"She painted fine watercolours of the ridge in the autumn, flaming in yellows, reds and greens," says Paaskoski.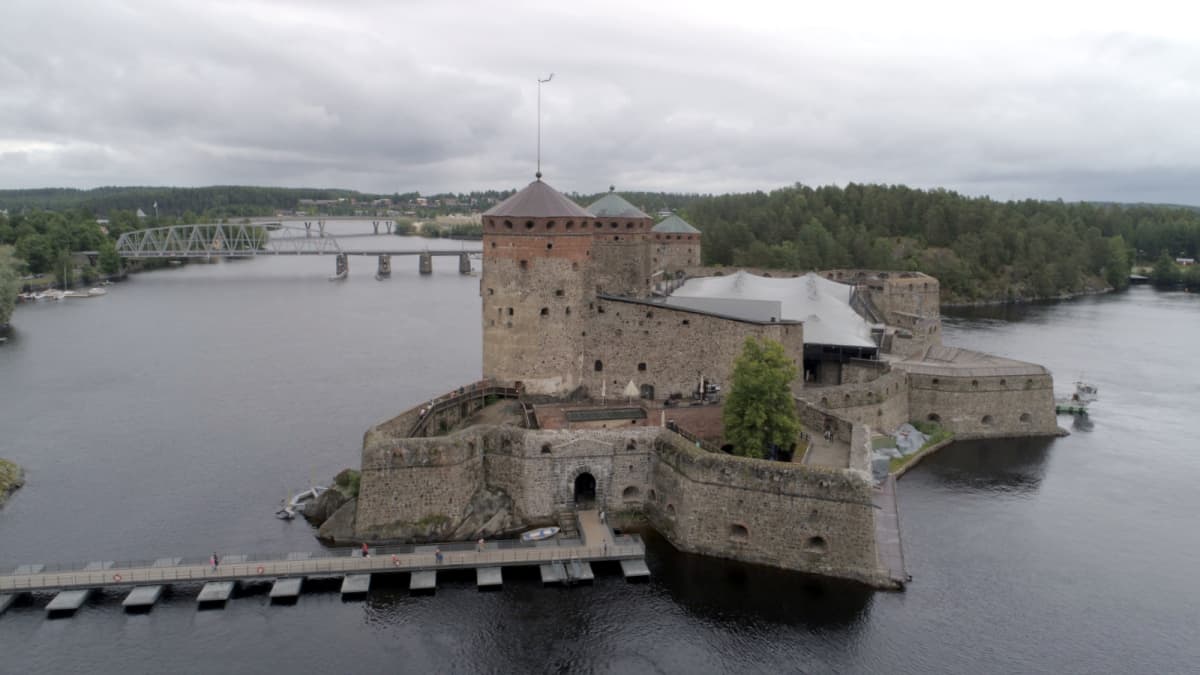 Punkaharju was also a popular tourist destination for everyday Russians, as it was prominently featured in travel brochures in the late 1800s.
Putin and Niinistö will first meet at the hotel for bilateral talks, after which they will travel by steamboat to the 15th century Olavinlinna Castle in Savonlinna – another pivotal site in Russia's legacy in Finland – where they will take in an opera production from the Bolshoi Theatre.
Built by the regent of Sweden Erik Axelsson Tott already in 1475, when Finland was under Swedish rule, the fortress withstood several Russian sieges and fostered a brisk trade in the area. Invading Russians finally took the castle in 1714, and the Treaty of Åbo in 1743 awarded the entire region to the Russian Empress Elizabeth, marking the end of the Russo-Swedish War.