Residents of some parts of Turku are being warned on Friday morning to remain indoors and close windows due to noxious smoke from a large fire. A big pile of waste caught fire in the Oriketo district of north-east Turku on Thursday night. Some 30 fire and rescue units are battling the blaze at the Ekopartner facility on Ravurinkatu.
Police said on Friday that they suspected the fire was started deliberately--along with several other similar blazes in the area recently.
"This pile is huge, more than 100 metres long," Kari Alanko of Southwest Finland Emergency Services told Yle. "We've been using four digging machines to stop the fire from spreading. There are pieces of burning paper the size of a person's head floating away from the site, so there is a real danger of the fire spreading."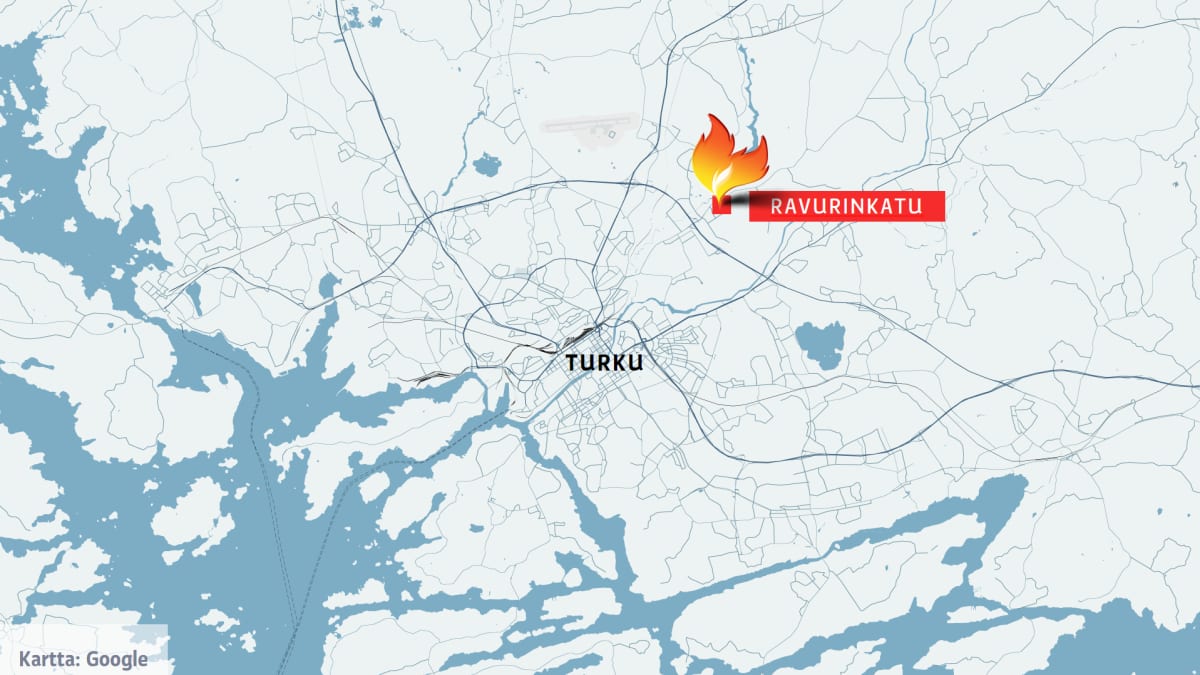 The material that is burning includes plastic and wood that was intended for recycling or incineration. The smoke is described as dangerous to human health.
Many fires in recent days
Initially the smoke was spreading toward the city centre before the wind changed. As of late morning, the areas considered to be in danger were Oriketo, Halinen, Räntämäki, Kastu, Kärsämäki and Runosmäki. Smoke was also drifting toward Raisio.
Authorities have asked residents of these areas to stay indoors and to turn off ventilation systems until the warning is lifted.
Work to extinguish the fire is expected to stretch on until evening at least. Alanko says the fire is a challenge as the pile is as much as 5-6 metres high. He says the cause of the conflagration remains a mystery for now.
There have been many fires in the dry south-west of Finland in recent days. They include one on Wednesday at the Topinoja waste facility and an apartment fire in Lieto on Thursday night that left one person dead.
"There are a lot of fires concentrated in the same area," said Veli-Matti Soikkeli of Turku police. "Someone or something has done this. This is not any coincidence."
_Edit 28.7 13:02 This story was edited to add the police statement that the fires were likely to have been started deliberately. _