As Finland's population ages, so too will the population of immigrants living in Finland. In 2015, migrant-background people aged 65 and over accounted for just 1.6 percent of the population, up from 1.2 percent in 2000. Statistics Finland defines migrant-background people as people born abroad or those with at least one parent born abroad. The growth of this mostly hidden group of people has been slow, but there will soon be a big jump as migrants who moved here in the 1990s reach retirement age.
Finland has been slow to assemble data on this segment of the population, but groups working with the demographic have their hands full trying to provide support to these members of society. To try and shed some light on the issue, we asked older people about their lives in Finland and—most crucially—what they were most concerned about.
The vulnerability of many of the older migrants we spoke to shone through clearly. They expressed concern about access to services, language problems, isolation and marginalisation—and financial difficulties. None of the seniors we interviewed were comfortable speaking publicly about their experiences, so we agreed to grant them anonymity for the purposes of this article.
Some of the older people we spoke to answered our online callout for experiences. While not a scientific poll, this gave a snapshot of the demographic. We received 32 responses to our unofficial survey — 26 of our respondents were migrants over the age of 65, while five respondents answered on behalf of aged relatives. One respondent was a migrant under 65 who is on disability pension.
Senior migrants worried about language, finances, health care
Nearly half of the respondents said they sometimes or regularly struggled to make ends meet. Twenty-five of the 32 respondents said they had adequate access to health care, but seven participants felt they were not receiving the specialist care they needed. Eleven said that they were not confident that they or their elderly family member would be provided for in the future.
Citing the specific challenges they face as elderly immigrants, 11 respondents expressed concern about weak Finnish language skills and resulting isolation and loneliness, while others were also concerned about their health. Other issues mentioned included inadequate pensions, the rising cost of living, employment prospects, cuts to social and emergency services. Two respondents from the UK said they were concerned about the impact of Brexit on their future.
"When we both cannot take care of ourselves, where and how can we ask for help?  My husband does not understand Finnish neither English, nor he can master the computer, nor pay bills through e-bank. In case I die before him, how can he survive?" Mary*, 74
Responses to the survey reflect the anecdotal experience of Susanna Lehtovaara, project manager of the JADE II project, an inclusion and wellbeing programme for ageing migrants. The two-year project is in its second iteration and ends in December. It targets elderly migrants from the Mandarin Chinese, Arabic and Somali communities.
Outreach programme a lifeline
"One never knows what can happen. I do not know to whom to call and from whom to ask for support, like in emergencies. Sometimes, I fear carers are too stiff, not patient enough, not good listeners to non-natives like me nor explain enough to my satisfaction. I even fear to ask, so as not to not bother anybody. I also feel limited to express myself adequately and to be explained only in Finnish. I would be made to feel truly dumb and stupid because I would not get the nuances. Yes, language communication may become an issue in health discussion situations. Most of all, I feel I cannot afford to get sick." Serena*, 69
Lehtovaara told Yle News that between 60 and 70 migrants attend project activities weekly. These may include swimming and other sports, camps, workshops and service guidance. The project also provides training for social and health care workers who may come into contact with ageing immigrants.
"Many of our clients are not able to speak the [Finnish] language. Some Somali women who have been here 10 or 15 years may have learned Finnish but they have not actively used it. Language is a big issue," Lehtovaara disclosed.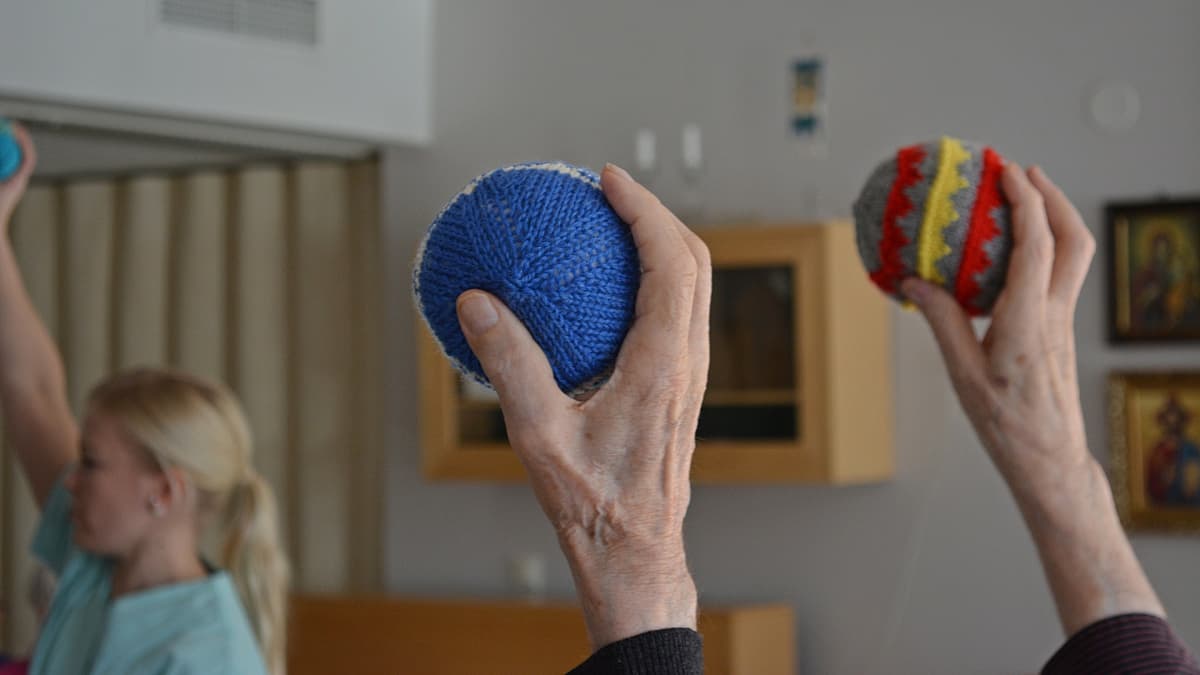 She said that in many cases, older migrants may not know where to turn for social and health care support.
"Knowing the service system in general may be a problem. Working [here] gives you an idea of how the social and service systems work, as an older migrant you may have no understanding of these things," Lehtovaara explained.
"We try to explain what you can get from the municipality and what kinds of free services are available, for example from the service centres. There are many obstacles," she added.
The JADE II project will come to an end in December, although Lehtovaara hopes more funding will be forthcoming to continue the ageing immigrant outreach programme. Even so, project workers are stretched to their limits. With just three staffers on hand, Lehtovaara estimated that the team has only been able to reach about 150 clients altogether working from its base in Helsinki's Töölö district as well as a municipal service centre in Sörnäinen.
Currently, new clients find out about the organisation via word of mouth, and that may exclude many other potential beneficiaries who lack a social network.
Little insight into elderly migrant population
"My mother and I are very worried about her future as an older person with no family in her home country, who cannot however permanently join her only family in Finland. She was denied a residency permit, but has nothing and no one to go back to. I'm her only child. My dad is dead. It is scary for us both, the prospect of her going back there alone, or the prospect of me having to bear the brunt of her care because she isn't entitled to anything here." Christine*, daughter of 67-year-old migrant woman
Yle News also spoke with Natalia Skogberg, a gerontologist and researcher with the National Institute for Health and Welfare THL. She acknowledged that while the agency mapped health and wellbeing among Russian, Somali and Kurdish-speaking immigrants from 2010 to 2012, it has yet to focus on the elderly, largely because of the small numbers they represent.
But that will change in five years or so, when members of Finland's first major migration "boom" in the 1990s begin to hit their senior years. The THL experts speculated that many of the same issues facing working-age migrants may continue haunt the group as it ages.
"Migrants overall do have more financial difficulties and it would be reasonable to assume that especially elderly migrants may have a poor financial situation as they have not accumulated a work income-dependent pension and have to rely on the basic pension," Skogberg noted.
"Access to social and healthcare services is often challenging for migrants as they may not be aware where to go when they need specific help or their entitlements for services. In all of this, elderly migrants may be particularly dependent on their children to help them navigate the health and social welfare systems," she added, echoing Lehtovaara's observations.
Data needed to help shape policy
Finnish authorities may also benefit from more information about the country's ageing migrant population to help shape social and health care policy. Skogberg noted that cultural background, genetic factors and health beliefs and behaviour all play a role in the kinds of ailments that elderly foreigners will grapple with. Some of the information is already available from the organisation's wide-ranging study of Kurdish-, Somali- and Russian-speaking groups.
"Some groups like Kurds have a particularly high prevalence of mental problems, although prevalence of mental health problems is also very high among Russian women as well. In terms of non-communicable diseases, Russians appear to have a rather similar profile as Finns, however Somali and Kurds for example have a substantially higher prevalence of type 2 diabetes," the researcher explained.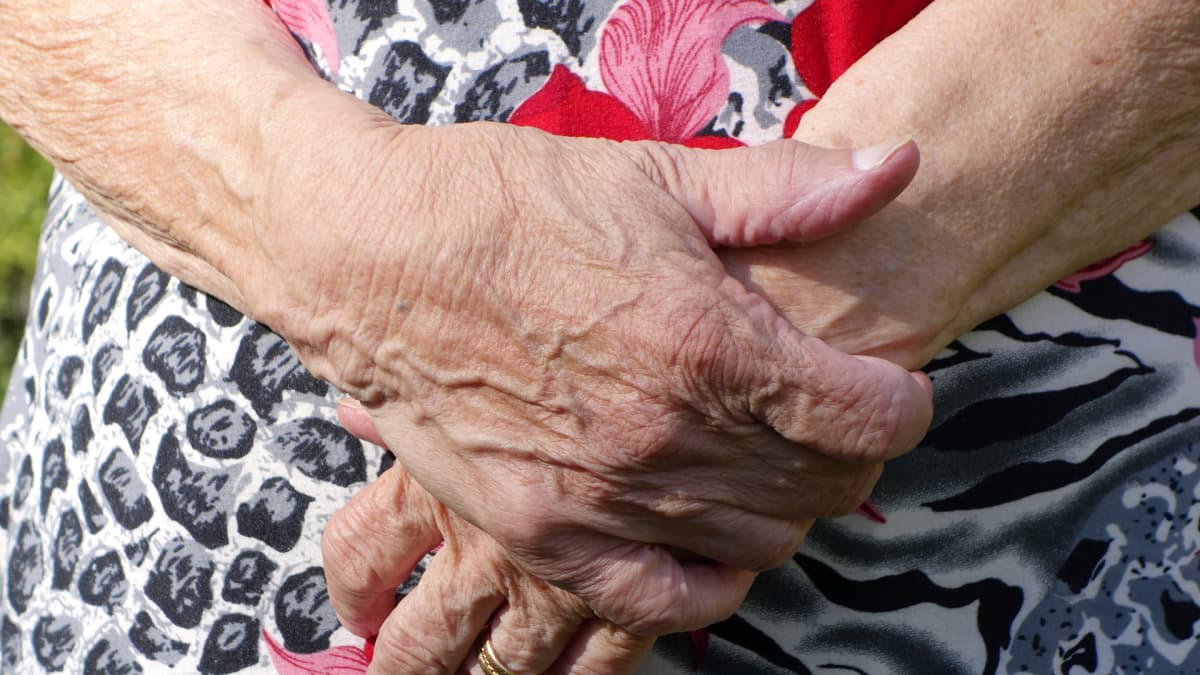 "There are also big differences in life-style related habits among different migrant groups and by sex. For example abstinence from alcohol among Somalis, low levels of physical activity and high prevalence of overweight and obesity among Kurdish and Somali women, very high prevalence among Kurdish men," she added, noting that all of these factors may be reflected in chronic diseases as people age.
Both the THL researcher and the JADE II project manager pointed out that migrants in Finland are a very diverse group. This means that public officials will have to dig deeper and reach out to a broader target audience to gather meaningful data to help shape public policy around elderly immigrants. However Skogberg admitted that this is yet to happen.
Few strategies for supporting elderly migrants
"Where do I get overall sympathetic advice, you know like they give you in the bank, so I can sort things out? I think I need help of an end-of-life planner like others do with wedding planner. Does anybody know where to get one? What are my options in this given situation of being an elderly migrant living alone in Finland, so end-of-life years will not be such confusion. Right now, I feel like I'm driving half blind." Serena*, 69
According to the THL's Skogberg, current migrant policies tend to focus on school- and working-age migrants, rather than the elderly.
"The emphasis is quite strongly on integration of working-age migrants and increasing the proportion of working-age migrants in the labour force. Ageing migrants are still a relatively marginal group and from what I am aware, the government does not yet have particularly developed strategies for supporting elderly migrants," she declared.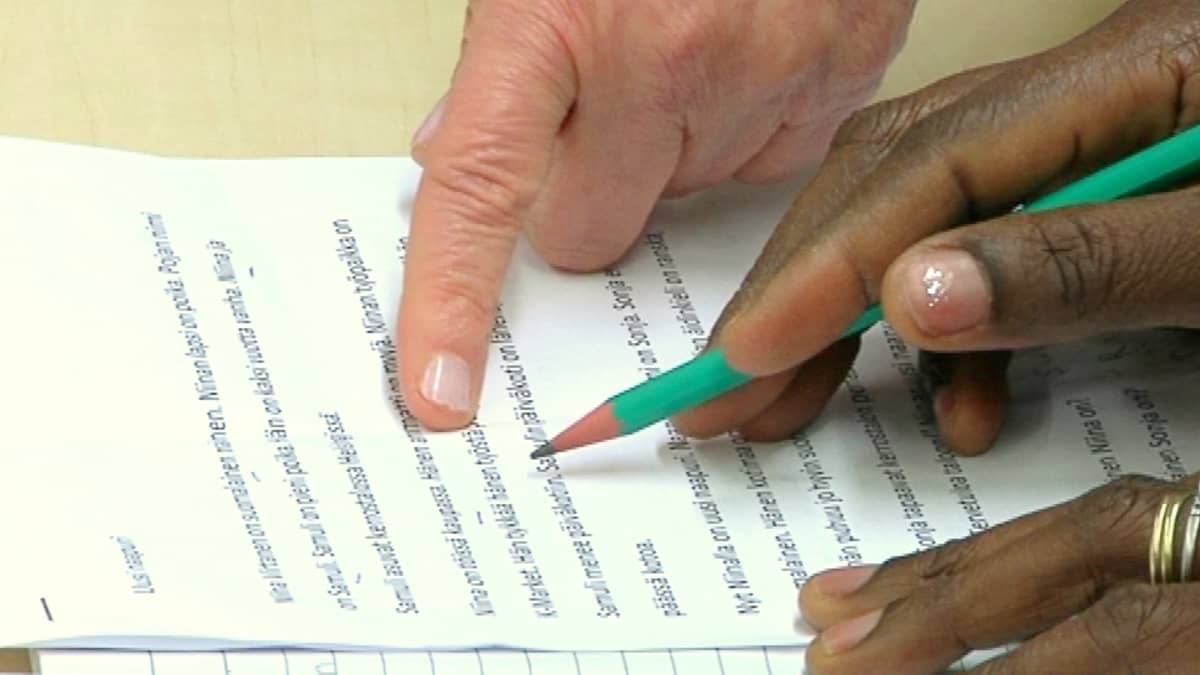 Meanwhile, Lehtovaara said she is hoping that the ageing immigrant outreach program will be able to continue its operations – and even expand it — inside Helsinki and the metropolitan area and perhaps even beyond that.
"The average age of our clients is around 60. Some migrants may be older but they are hard to reach. One Arabic woman who somehow found us said that she had been alone with her husband for nine years without any other real contact in Arabic," she recounted.
"We need those resources to reach more clients. Sometimes it's difficult for us to get information and find people who may be in need because of rules about personal data privacy. That's understandable, but we are still relying on word of mouth," Lehtovaara concluded.
"This is the best country I have lived in, but sufficient provision for the future is more or less unattainable! I have two small children who have been taken in to foster care by the social services. At the time they were living with their Finnish mother! I moved to Finland, hoping that they would be allowed to live with me, but four years later, it still has not happened. They are growing up and I am not with them. This is a terribly sad situation for all of us. Basically I just have my kids - I have no real social network." Arthur*, 66
* Names have been changed to protect the privacy of the individuals who volunteered these accounts.