Gordon Sumner, aka Sting, performed before a 10,000-strong crowd in Helsinki this Thursday. The legendary Police veteran and solo artist followed up his gig with a trip to the southwest coastal city of Turku, where he watched the first non-replica production of his 2014 musical 'Last Ship' to be performed on the European continent. 
The 65-year-old 16-time Grammy winner says the Turku performance, translated into Finnish by Mikko Koivusalo and directed by Mikko Kouki, really touched him.
"I'm actually quite emotional. I just watched the Finnish production of the Last Ship and I cried at the beginning, I cried at the middle and I cried at the end. And it's amazing, because I know the story, I know what is going to happen, but something about the play and the performances really moved me and so I'm in recovery right now," Sting explains in a video interview.
Last Ship is the first musical Sting has ever composed. It premiered at the Chicago Bank of America Theatre in 2014. The Turku City Theatre's version is the first performance to be staged outside of the US.
Modelled on his Wallsend youth
The musical focuses on young Gideon Fletcher, who leaves his childhood sweetheart behind in a dockyard town in northeast England in search of a better life. He returns 14 years later to a hometown that is struggling with a crumbling shipbuilding industry.
Inspired by Sting's own childhood experiences, the musical received two Tony Award nominations in 2015 for Best Original Score and Best Orchestrations.
Sting says he was surprised at how well the Finnish language seemed to suit the music he had composed.
"One of the most surprising things was how easily the Finnish language accommodates the music, because it is a very rhythmic language. It seemed very easy to listen to. Even though I don't understand the Finnish, I understood the emotions that were coming through and the way the actors were performing it. It was fantastic," he said.
He told his interviewer that he felt as if he understood every word.
"The Finnish language is very musical. I didn't really know this," he said.
Turku is also home to a shipyard
The Finnish-language version of Last Ship, 'Viimeinen laiva', opened in Turku on September 15.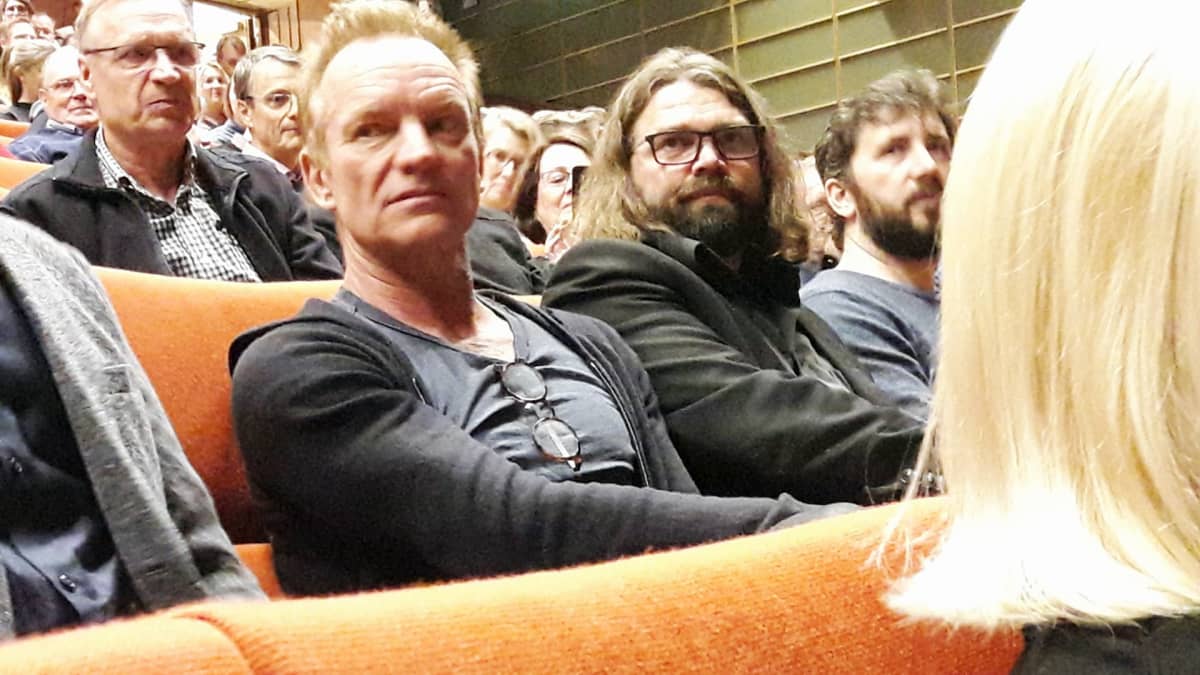 While Turku may seem an odd location for a version of Sting's maiden musical, it too has a strong shipbuilding legacy.
One of the world's biggest cruise ships, the Royal Caribbean Oasis of the Seas, was built at the Turku shipyard. Unlike many UK shipyards, however, business at the Turku docks is booming, with several major orders on the books. Meyer Turku has invested heavily in its operations in recent years, and plans to triple its current capacity.