The tenants at the Altantinkatu 7 housing block had just barely moved in when heavy rains made the new building's stairwell fill with water. The housing block is a stone's throw away from the famous Pitsitalo housing block that made the news for the same reason just a year ago. Both are located in Helsinki's Jätkäsaari peninsula, the home of the western port serving cruise boats bound for Estonia.
This season's abnormal precipitation also left marks in the building's walls, which have since bubbled and cracked. The property is owned the student union of Aalto University, and was built by the Swedish-owned firm of NCC Building. The new property offers rental accommodation for 122 students.
 "The water entered the stairwell and drained down. It is a completely fixable problem. The contractor took the matter very seriously and contacted the residents accordingly," says Esa Markkanen, who works as the location's property manager.
NCC says the problem can be traced to faulty sheet metal work around the stairwell's glass wall that can easily be repaired, and a temporary solution to the problem is already in place. 
"The enclosure was incorrectly installed and water entered the building. It is a construction error, which is absolutely our responsibility. We will repair it properly next week when the new sheet metal parts arrive," NCC Building's Mika Soini says.
Two similar mistakes within sight of each other
This new water-logged property is just a short trip from the Pitsitalo property, with its distinctive lace-like cladding, which suffered the same fate about a year ago under the same NCC contractor. In this case, water seeped down through seams on the roof terrace because a sheet metal casing was missing.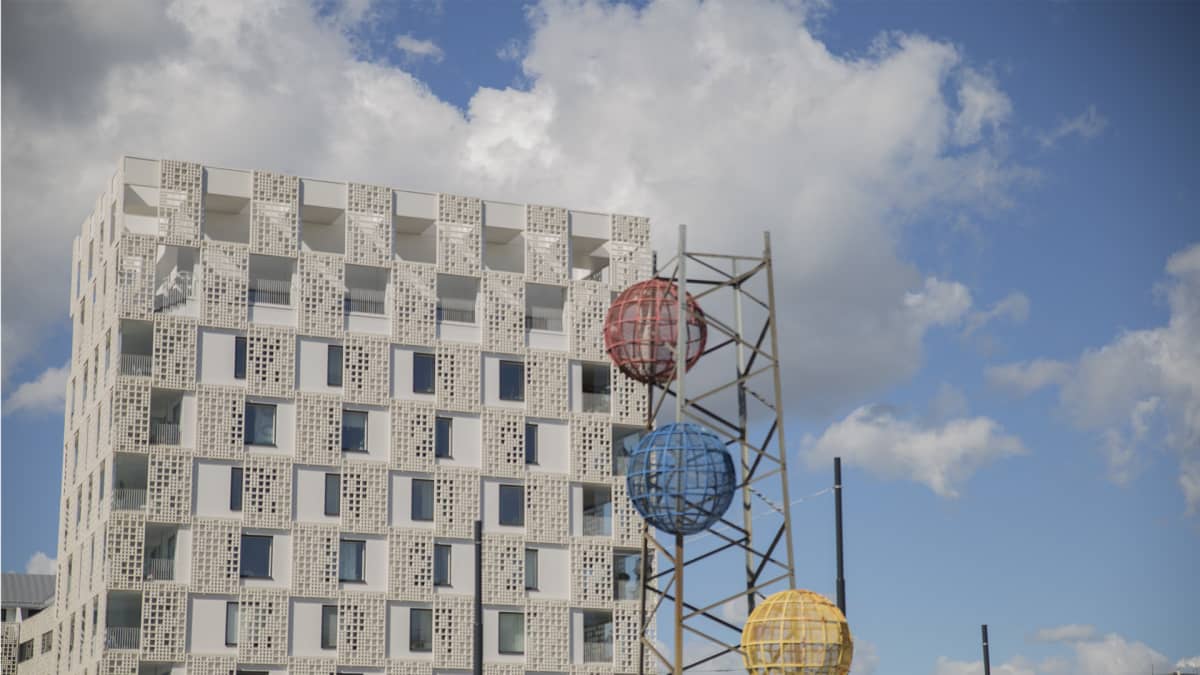 NCC's Mika Soini says it's just a coincidence that the two buildings are so close.
"There are a lot of buildings going up there now, representing very ambitious architecture. Unfortunately several of these kinds of errors have occurred. We are very sorry about the inconvenience to the residents and building owners," he says.
He says a well-constructed building should never have issues with rainwater seeping in or causing flooding.
"We build about 2000 dwellings in Finland each year, and we receive about 20 complaints about insufficient roof or façade waterproofing. Our goal is to get this number to zero, and we are constantly striving to reach this. This kind of thing shouldn't happen," Soini says.