Founder and CEO of the game firm Supercell, Ilkka Paananen, emerged as Finland's top earner in 2016. According to data released by the Finnish Tax Administration Vero, Paananen's taxable income last year came in at 46,634,395 euros.
The country's second-biggest earner was another Supercell luminary, creative director Mikko Kodisoja, who pocketed 40,851,040 euros for the year. Another Supercell millionaire, John Nicholas Derome came in third with earnings of 13,450,909 euros. Like other Supercell employees, all three are also part owners of the thriving game studio.
Story continues after graphic.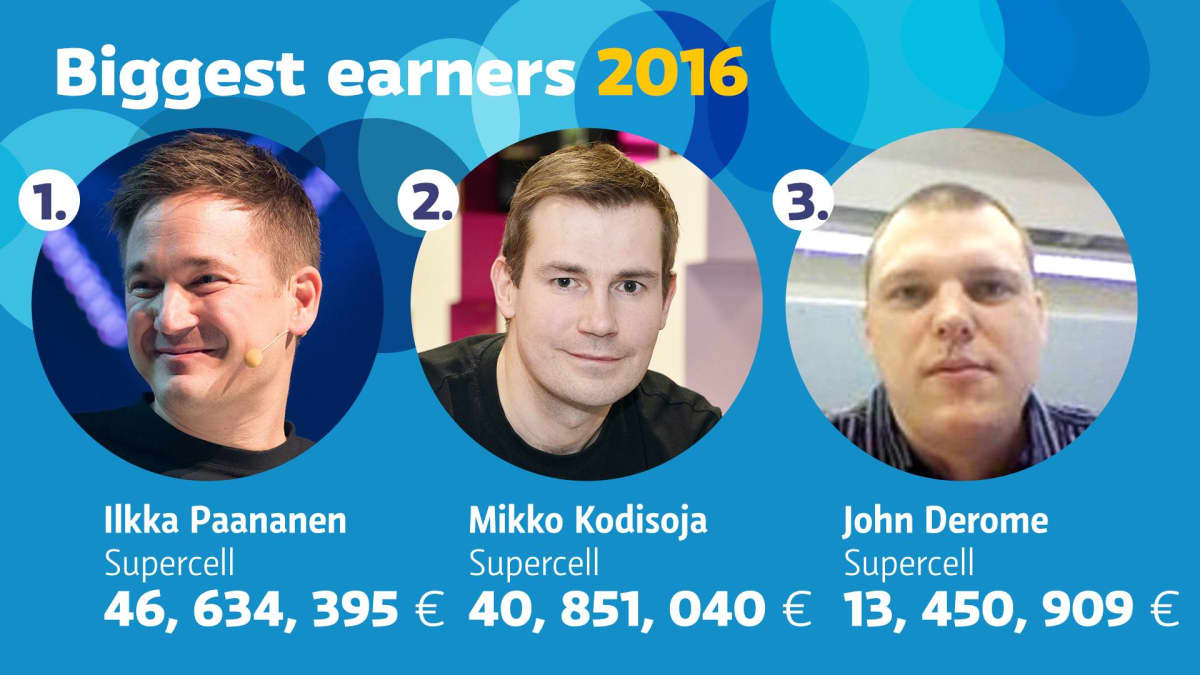 They are not the only Supercell gamers at the top of Finland's earnings list in 2016, however – of the country's leading income earners in 2016, seven came from the Helsinki-based firm.
Lead programmer Visa Forsten took home 13,429,174 euros, product lead Lassi Leppinen pocketed 12,646,518 euros, game designer Lasse Louhento earned 11,111,696 and CFO Janne Snellman followed up with 5,678,652 euros.
Representatives of traditional sectors rounded out the bottom of the top ten earners. Metsä Group director general Kari Jordan came in eighth on the list with a taxable annual salary of 5,678,652 euros.
Meanwhile Kari Stadigh, CEO of the Sampo financial group's annual pay packet was 5,440,778 and Henrik Ehrnrooth, chief executive of the lift and escalator firm Kone was paid 5,062,724 euros for the year.