An increasing number of young people say they have special dietary needs that they adhere to for lifestyle or health reasons. Over the past 30 years, their numbers have eclipsed the number of teenagers who opted to follow a vegetarian diet.
Graduate research from the University of Eastern Finland indicates that an increasing number of young people are watching what they eat because of lifestyle choices – some are athletes, while others identify as vegans or vegetarians.
Other youngsters who stick to special diets do so for health reasons – they may suffer from diseases such as diabetes, celiac disease or gluten intolerance, or they may struggle with allergies.
The research shows that more girls than boys follow special diets, and that 48 percent of respondents in 2013 said that they stuck to special diests because of illness.
The study sifted through responses from more than 43,000 12, 14, 16, and 18-year-olds from 1979 to 2013.
Decreasing number of vegetarians
By the time the noughties had rolled around, a vegetarian diet was still popular among girls, but later studies suggested that the shine appeared to have worn off for that group.
Back in 1999, some 8.6 percent of girls between the ages of 12 and 18 who responded to the survey identified as vegetarians. However fresh research showed their numbers declining by half, particularly among girls aged 16 – 18, who then switched to low-carb diets rather than vegetarianism.
Story continues after photo.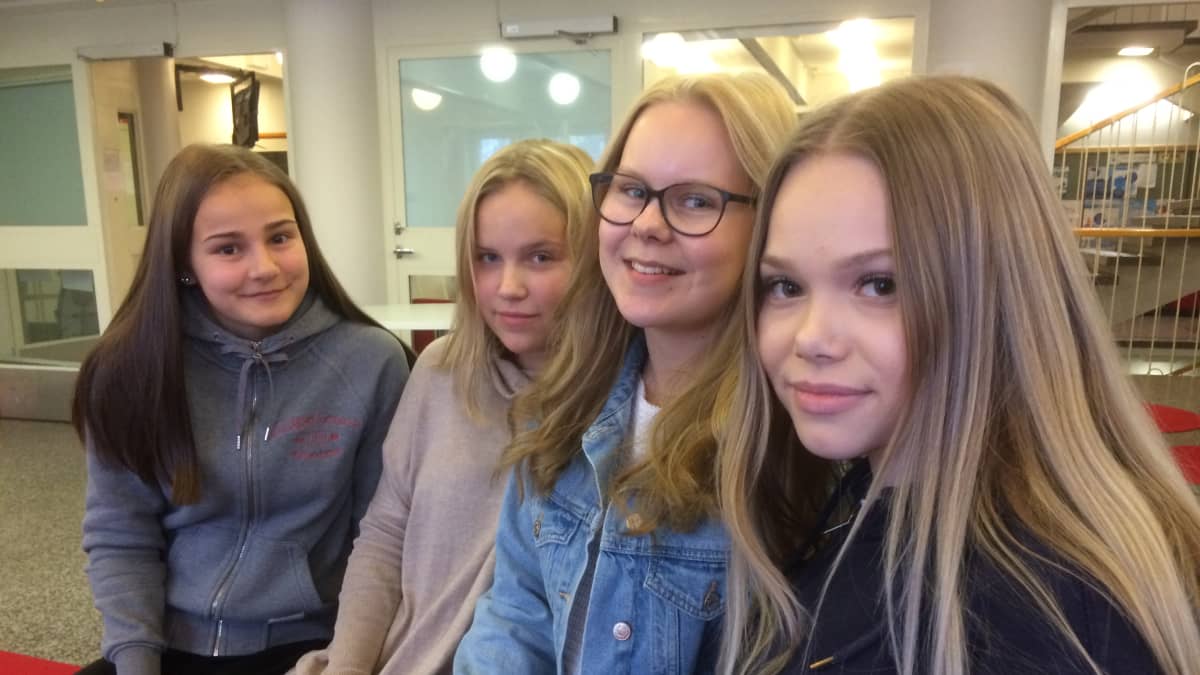 Anni Tirkkonen, an upper secondary student in Joensuu, described herself as a vegan.
She was inspired to avoid animal-based foods by her friends who also said they were vegan. Tirkkonen thought that she would feel better by following the diet.
"I got an energetic and positive feeling. However it was challenging at first."
Four months later she gave up on her vegan food choices.
"I didn't feel it was me. A total ban on animal-based foods is too much and too difficult," she added.
Tirkkonen and her three friends all follow different special diets. Julia Ikonen uses lactose-free products and after working out at the gym, she east more protein than usual. Anni Issakainen avoids peanuts because of her allergies and after sports, she too eats protein-rich foods.
Due to illness, 17-year-old Pinja Leppänen consumes foods that are stomach-friendly.
"Nowadays it is so easy to stick to different diets, because almost everyone has something. So then you don't feel so different,"Leppänen said.
Some want to slim down, others want to bulk up
Nearly half of the young people who participated in the study said that they followed special diets due to illness.
The second most common reason for a special diet was weight problems. Obesity among children and young adults has increased in Finland, making it likely that the number of youngsters wanting to keep off the pounds will increase in the future.
On the other hand, the pressure among young people to look a certain way could also add to that pressure. The study showed that young boys in particular wanted to bulk up and look more muscular.
"There is a risk that youngsters will consume too much protein," said researcher Heli Parviainen of Tampere University.
Some 13 percent of the respondents said that they had turned to special diets for health adn wellbeing, while a similar proportion did so for ethical or ideological reasons.
School meals' growing importance
One surprise finding in the research was that a growing number of young people are following more than one kind of special diet.
"Young people may be following 3 – 4 diets at the same time. For example, a vegetarian diet required as part of treating an illness as well as a diet to lose weight," Parviainen observed.
School meals have become important for young people with special dietary needs. The researcher said that officials should ensure that each student gets a complete meal and the nutrients they need.
She noted that it's possible for a young athlete to want to lose weight and follow a gluten-free diet in addition to observing a low-carb and protein-rich diet.
"Home economics lessons in schools plays a major role in ensuring that kids learn to understand the basics of nutrition," the researcher concluded.