Finland has not yet ratified ILO's Indigenous and Tribal Peoples Convention treaty, which among other things give official recognition to the aspirations of indigenous people to exercise control over their own institutions, way of life and development.
Conference organiser and assistant professor in indigenous studies at the University of Helsinki, Pirjo Virtanen said that Finland's ratification of the nearly 30 year-old treaty is an "urgent" matter but added that educating people about indigenous peoples' issues is vital, too.
"Many don't know a lot about indigenous people, they don't know what kind of values they have about the environment," or other issues, she said.
When asked whether she thought whether Finland might one day sign the ILO treaty, she said she was hopeful and noted there were Finnish ministers in attendance.
Original populations largely overlooked
Ever since colonialism and imperialism began centuries ago history has been written by the colonists. But the original populations of these "discovered new worlds," known as indigenous populations, have been largely overlooked throughout modern history.
Some 140 guests, including representatives from domestic and foreign groups, diplomats, indigenous people and ministers -- many of them from indigenous backgrounds themselves -- examined ways to preserve indigenous cultures, languages and traditions at the two-day International Conference on Indigenous Peoples' Rights to Cultural Heritage in Helsinki which began on Thursday.
Virtanen said the conference is a follow-up of studies carried out by the UNHCR's Expert Mechanism on the Rights of Indigenous Peoples (EMRIP)
"We offer EMRIP the latest research results about what's happening. Indigenous communities are [here] talking about their own situations, about what is happening in their indigenous territories, in relation to what's happening to their cultural heritage," Virtanen said.
Story continues below photo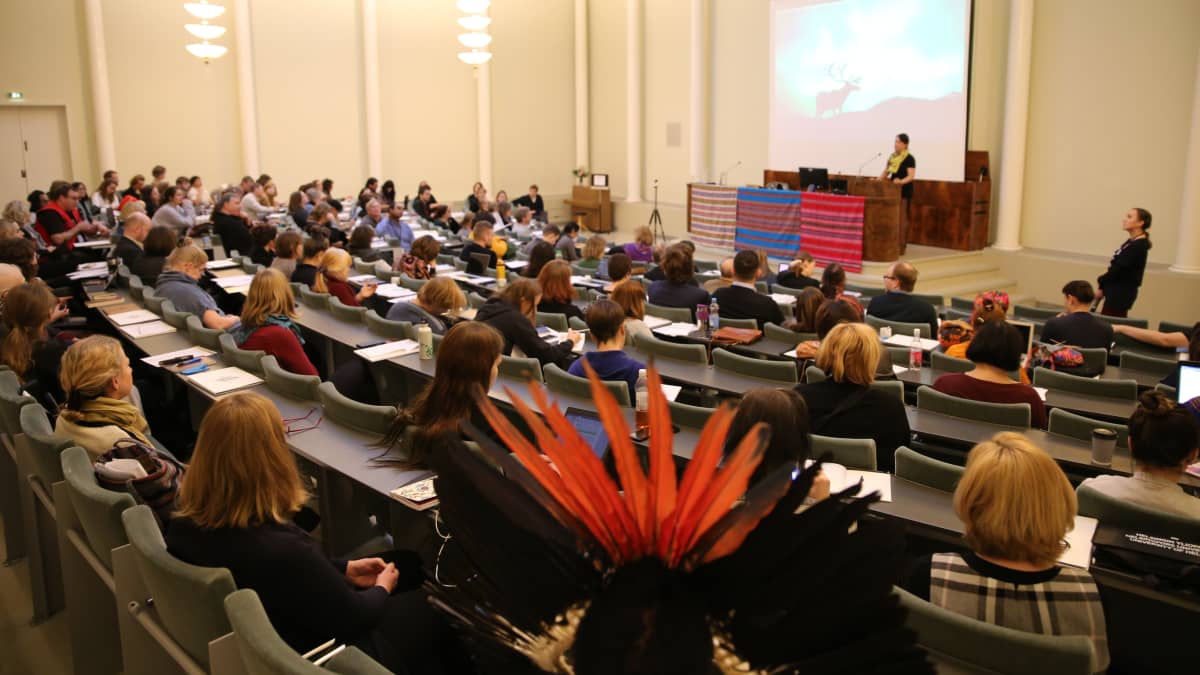 Young Sámis bring energy, local perspective
Petra Laiti, who's co-chair of the Global Indigenous Youth Caucus and chair of the Finnish Sámi Youth Organisation, said that she hopes to clarify that simply preserving or protecting an indigenous language (like Finland has with Sámi) is not enough to preserve a culture.
"You have to take the livelihoods and the culture into account when you're constructing protection mechanisms for indigenous languages. For instance a language cannot survive if livelihoods are not in a safe place, and they can't survive if access to land is not granted," Laiti said.
A couple of hours before her turn as a panel speaker, Laiti said that she'd already had a chance to meet fellow indigenous people who came to the conference from abroad.
"Indigenous people always have a lot of things to talk about amongst themselves because we share a lot of experiences, even if our cultures wouldn't necessarily be that similar. But the ways we are oppressed are usually the same. So everyone has some form of unified experiences," she said, adding that meetings like these help people from indigenous communities to talk.
"It helps internally, it helps us amongst ourselves. It provides us with more confidence to discuss issues with member states and things like that. It always makes you feel a little bit less alone," Laiti said.
Politicians and policymakers were also at Thursday's conference, including Sámi Parliament's Second Vice-Chair Tuomas Aslak Juuso, who's also a member of the Indigenous Youth Caucus.
"[This conference] is important in that we're able to take a more thorough look at some of the rights issues, about where we are right now and how we can reach concrete actions and implementation of defined rights," Juuso said.
Story continues below photo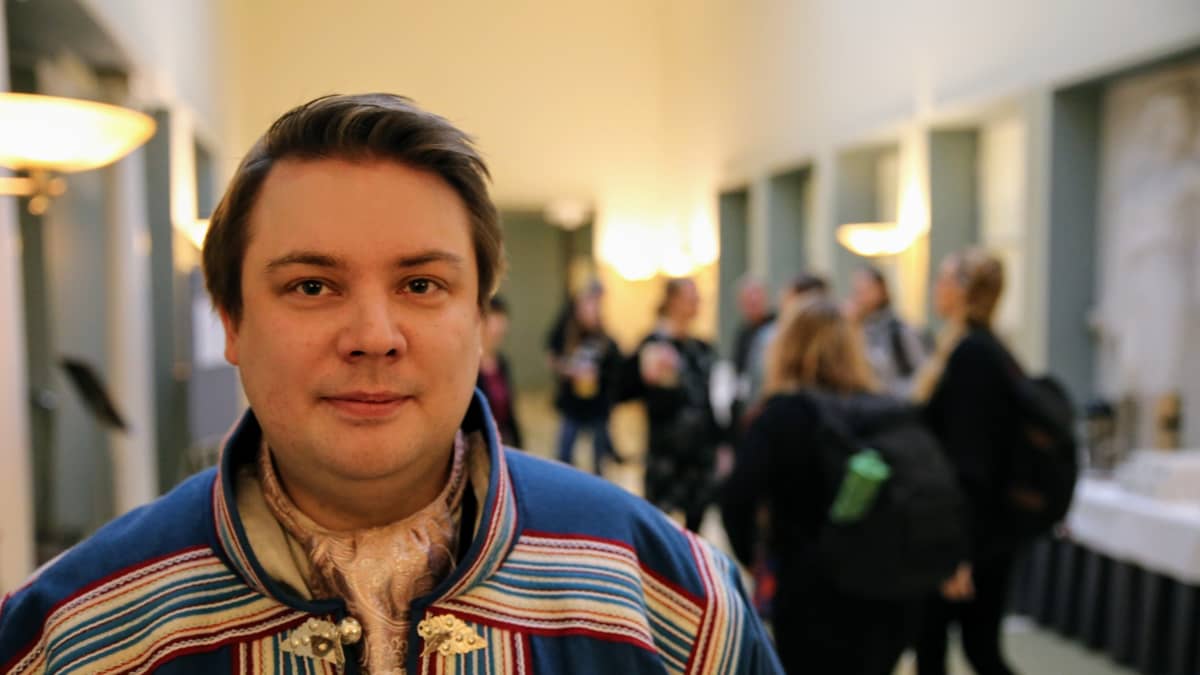 In terms of specific issues directly affecting the Sámi population in Lapland, Juuso said he would like to see internationally-already-defined rights to be met and carried out on a national level, "with complete implementation plans."
"We are currently in a situation where the government of Finland, for example, supports the idea of the rights of indigenous peoples. But the actual implementation of these rights hasn't been seen on the ground. For example, if you look specifically at traditional knowledge or cultural heritage, our own structures of land management and all parts of everyday life has been, in many cases, overthrown at the governmental administrative level. Our ways of life and our own governance is not really possible -- and in some cases prevented," Juuso said.
EDITED ON NOVEMBER 19, 2017 AT 11:49 AM: A portion of this article was removed at the request of organizers who said the quoted comments made during the event were not meant to be public.