At 5.09 on Saturday morning, November 18th, the western-bound Helsinki metro extension was inaugurated for commuter traffic.
After years of development, several false starts and a slew of technical difficulties, the so-called West Metro extension now allows for direct underground traffic between the cities of Helsinki and Espoo – though technically only from Ruoholahti to Matinkylä, the first phase of the billion-euro expansion.
The metro's woes have included several launch date postponements, vandalism, electrical errors and water damage. But social media filled up with photos and updates on Saturday, with some people dressing up specially or sipping sparkling wine early on the launch day.
Professor: Hard work for positive change
Urban geography professor Mari Vaattovaara from the University of Helsinki says the massive project will likely have a significant impact on the life and infrastructure of the capital region – but that expectations need to be realistic.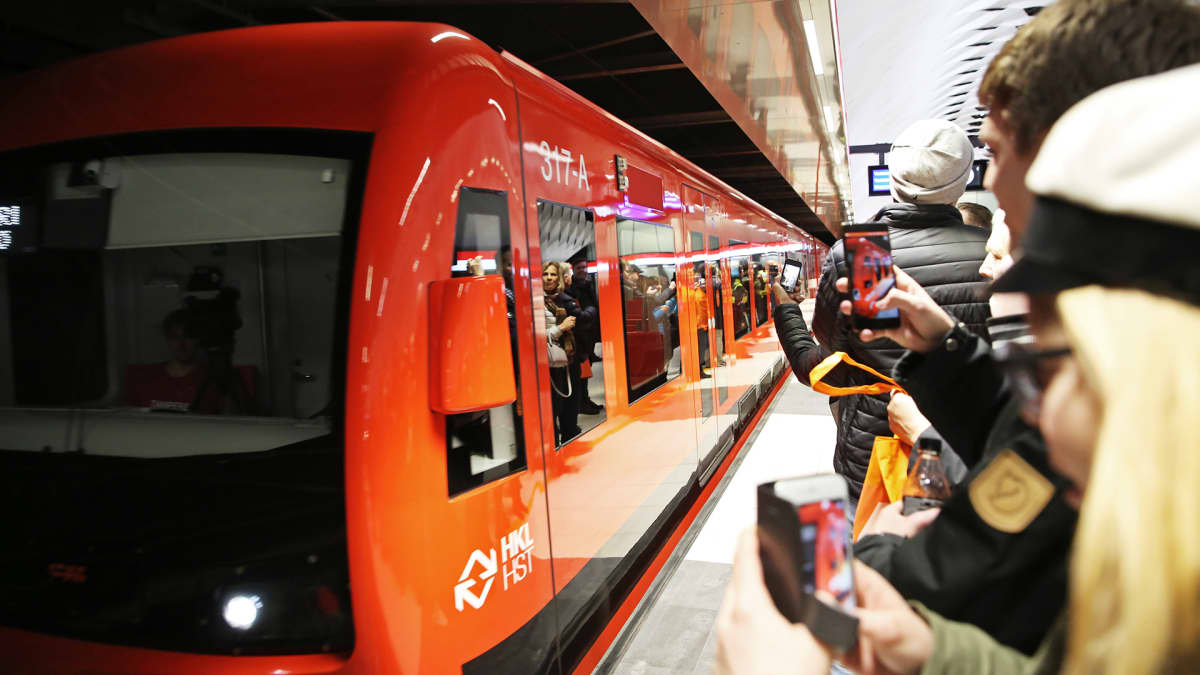 "Everyone is hoping that this move will be sustainable and that the whole Uusimaa region is in for a huge boost," Vaattovaara says. "This billion-plus-euro underground rail connection may provide that, but not without hard work."
The researcher says that on this historic day it is worth remembering that the metro line itself shouldn't necessarily be the focus on attention. Rather it is the developments in the metro station areas and environments that will change the face of the cities for the next century, she says.
"Building this extension was a political decision intended to steer local urban life in a certain direction. Espoo will certainly see positive changes thanks to the new stations, but the metro has also failed to spruce up nearby areas before."
"Second centre", new investments
Futurologist and co-founder of think tank Demos Helsinki, Aleksi Neuvonen, says he sees a new capital region centre forming around the Espoo areas of Otaniemi, Keilaniemi and Tapiola.
"These areas have lots of draw, from head office complexes to a world-class university campus and cultural services," Neuvonen says. "These may all start to form into a coherent second centre for the capital region."
He also estimates that all of Southern Finland including the cities of Tampere and Turku may one day be seen as a single sprawling Finnish metropolis.
Many decision-makers say they hope that the perceived divide between the bustling Helsinki Centre and the affluent but spread-out city of Espoo will blur now that the metro has started its operations in earnest.
"The metro extension has drawn in a great deal of construction and investment contracts, on a national scale," says Espoo City Council chair Markku Markkula. "This was at one time the largest construction site in the country. The investments in the metro region's development are sure to be ten times bigger than the cost of the West Metro itself."
The final stage of the full metro project is set to continue in the 2020s, when further new expansions will be constructed.