Every year, once the snow arrives, physiotherapists in Finland see an surge in patients. The more snow that falls, the more people suffering from back strain and sore shoulders show up seeking professional help.
Most of these problems are the result of shovelling snow – not so much the open-air exercise itself, but rather from just doing it wrong.
Toni Heikkinen, a physiotherapist from Kontiolahti, in North Karelia, told Yle that the right equipment, good technique and an honest assessment of one's own strength are the keys to safely moving snow.
According to Heikkinen you can avoid sprains and strains by paying attention to four basic things.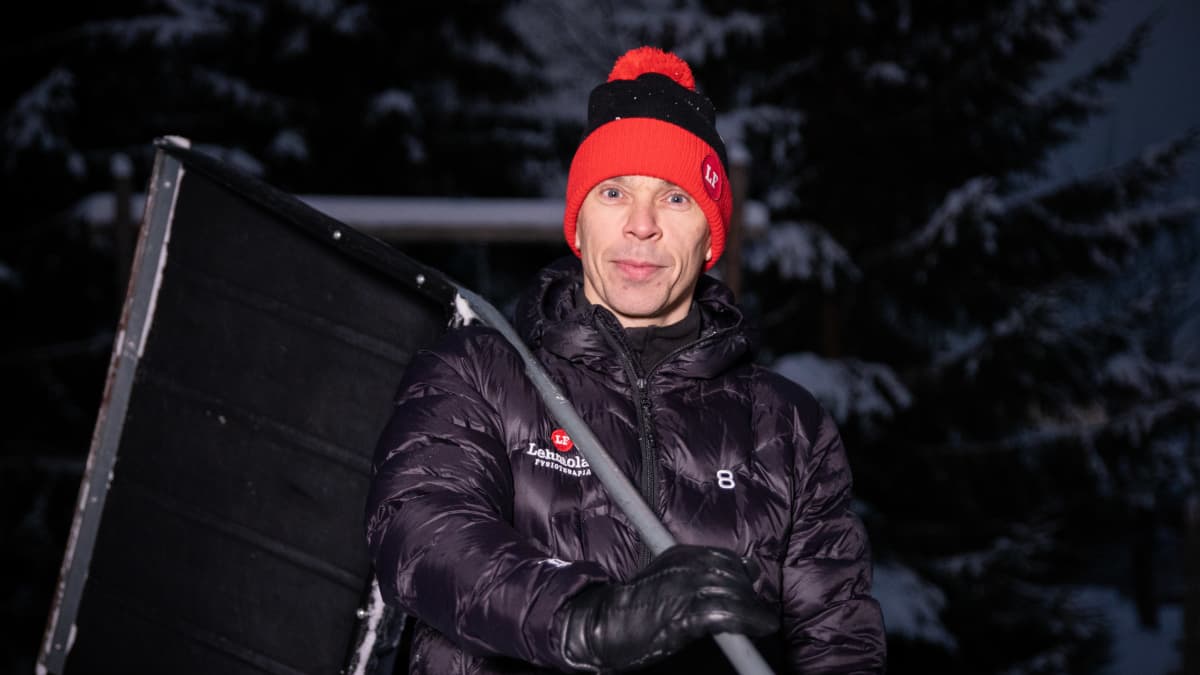 1. The right tools
There are three different types of snow removal hand tools to consider – snow sledges, snow shovels, and snow pushers, which are a sort of intermediate between the first two.
"It is important that the handle on a snow sledge is the right length, not too short and not too long," Toni Heikkinen begins.
A handle that is too long leads to a constant raising of the shoulders, and if too short it leads to them being hunched down. It is the right length when it is easy to push with the leading edge on the ground.
You should also choose a snow shovel so that its handle is suitable for your height. It is difficult to lift snow with a shovel that has an overly-long handle, and if it is too short you may have to bend over to use it.
Heikkinen urges special attention be paid to the length of the handle on snow pushers, which are designed for moving, but not actually lifting snow.
"They are misused the most. Pushers are not shovels, but they are still used to shovel. This can lead to problems when the leverage of the long handle causes pressure on spinal discs," Heikkinen explains.
Item continus after the photo.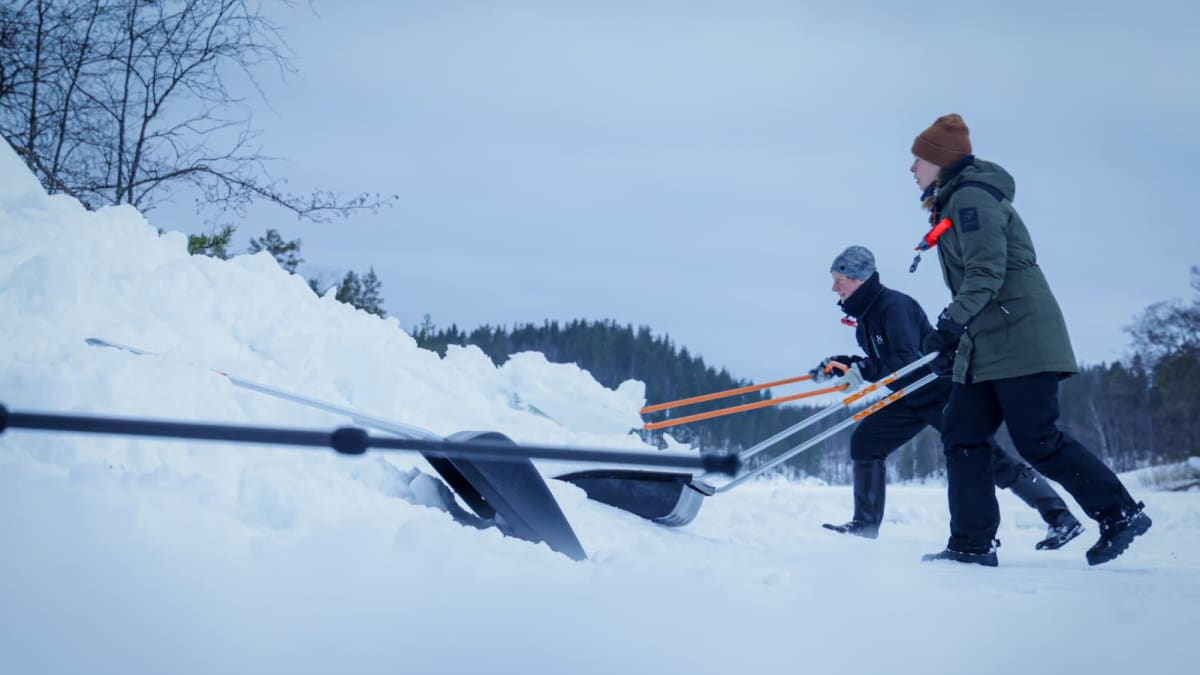 2. Remember non-slip footwear
Once you have the right equipment you should turn your attention to your feet.
Worn-out sneakers, beach sandals or plastic yard shoes are not suitable for working in the snow. Heikkinen himself prefers cleated running shoes.
"Cleats aren't necessary. High-top winter boots with a good grip are also fine, as long as you don't slip," says Heikkinen.
Injuries from falls on ice and snow fill hospital emergency rooms and physiotherapists' reception rooms the most during the late winter.
"At my own workplace, most of the injuries related to snow work are seen in the spring, when it's slippery," Heikkinen notes.
3. Pay attention to technique
From a physiotherapist's point of view, snow shovelling can be done incorrectly in many ways.
According to Toni Heikkinen, it is usually done in a technically correct manner whenever the shovel is the right size. In addition to the length of the handle, the width of the blade is important.
Loading up too much snow all at once leads to strain. When shovelling, you should pay attention to periodically changing sides. In other words, sometimes the left hand should be higher on the handle, sometimes the right.
"In addition, the shovelling movement must not rotate the spine, which is unfortunately a really typical mistake. You should make the effort to throw snow straight ahead," Heikkinen advises .
4. Do not make high piles
Even as a self-confessed enthusiastic digger of snow caves, Heikkinen advises not to pile up the snow too high, and to plan in advance where you are going to pile it.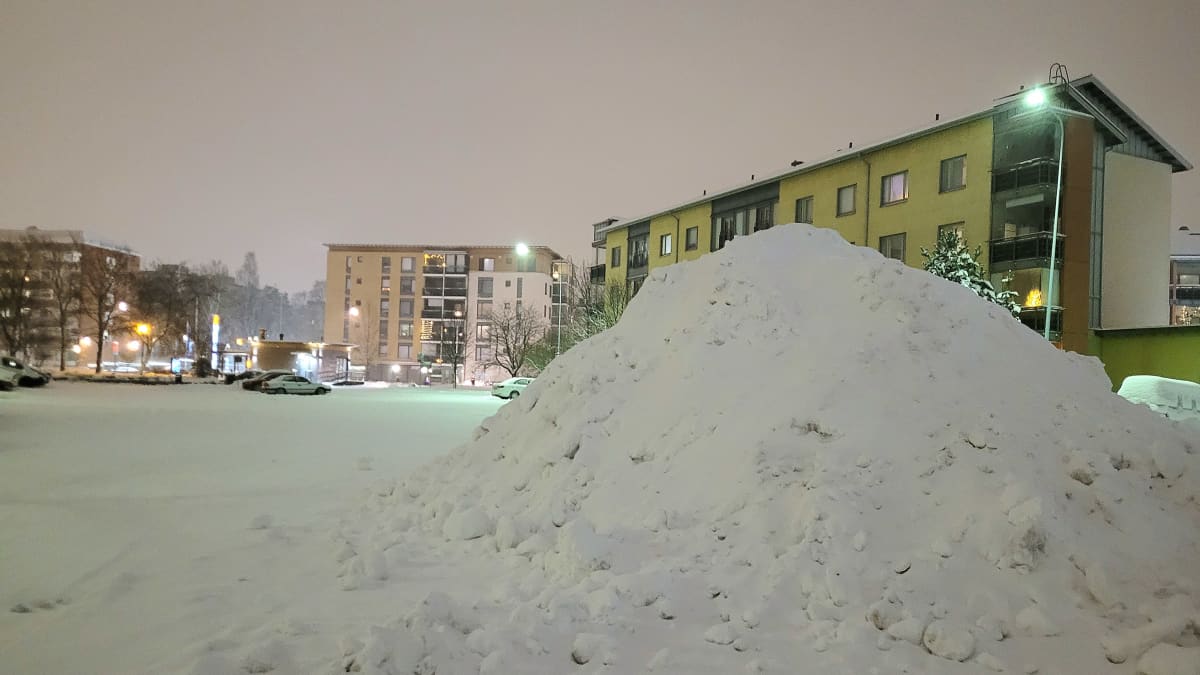 "If the snow is piled up into high banks, it can cause problems as spring approaches. Low, long piles are the best so that you can enjoy moving the snow even when there is really a lot of it," says Toni Heikkinen.
Would you like a roundup of the week's top stories in your inbox every Thursday? Then sign up to receive our weekly email!