Emergency rooms at hospitals across the capital region are becoming severely overcrowded with patients, the Helsinki and Uusimaa Hospital District (HUS) said in a statement on Tuesday.
The backlog means that many patients face long waits before being admitted onto wards, or in some cases being sent home before receiving treatment.
"There are so many patients that we have difficulty finding a place for every one of the 150 new patients arriving daily," HUS' head of EMS services, Maaret Castrén, told Yle.
Emergency rooms are full to capacity at Töölö Hospital in Helsinki, Jorvi Hospital in Espoo, Peijas Hospital in Vantaa, and Hyvinkää Hospital. Non-urgent surgical procedures at Töölö Hospital have been cancelled for the remainder of this week, with HUS expecting to cancel more surgeries at other units.
"This is a very unfortunate situation for patients, and we cannot guarantee them the quality and best care we would like to give them in the emergency department," Castrén said.
The situation is particularly acute at Jorvi Hospital in Espoo, where Castrén said no patients have been brought to the emergency department by ambulance for ten days because the unit has been chronically overcrowded.
She added that at one point the ER unit had 16 patients urgently waiting for an ambulance to transport them to other departments for treatment.
The transferring of patients from one hospital to another is increasing the pressure on HUS resources, as ambulances transporting patients have to travel further and for longer due to the widespread overcrowding at the capital's other hospitals.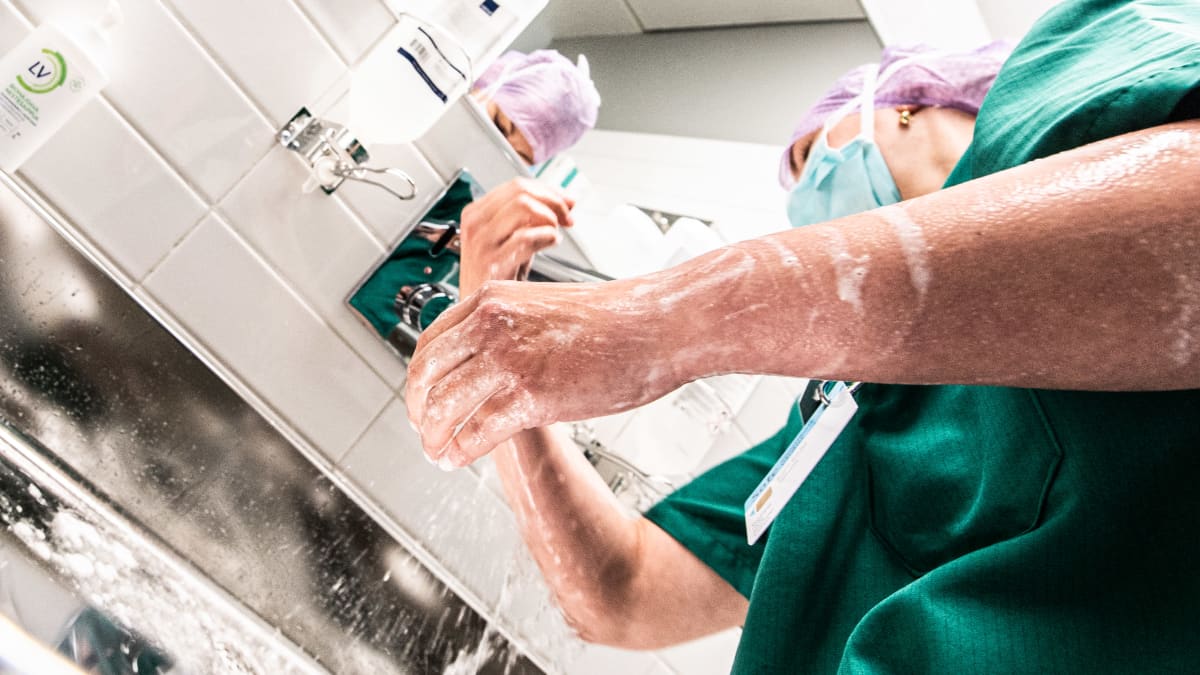 "The turnaround time should be 15 minutes, but now it has been up to an hour and a half," Castrén said.
The purpose of the emergency services is to examine the patient, and then either begin the treatment programme and take them to a ward for further treatment, or send them home.
Due to the congestion at Helsinki hospitals, some patients are being sent home even though nurses know in advance that they will likely be back soon.
However, Castrén said that efforts must be made to see if patients can cope at home, otherwise there will be no space for newly-arriving patients.
"For example, a few days ago, 24 of the 31 beds in the Jorvi emergency room were occupied by patients waiting for a ward. Those patients are waiting up to five days to be transferred to other wards for further treatment," she said, adding that waiting makes patients frustrated, which in turn puts a strain on medical staff.
In many cases, no one knows exactly when patients will be able to go to a ward for further treatment.
Severe shortage of nurses
The main cause of the emergency room crisis facing HUS hospitals is the long-standing and severe shortage of nurses.
A recent estimate by the Ministry of Economic Affairs and Employment said Finland will need 200,000 new employees in the health and social care sector by 2030.
The pay rises for nurses agreed in October after a long-running industrial dispute are unlikely to solve the problem, with Tehy union chair Millariikka Rytkönen referring to the agreement as a mere "lifeline" at the time.
"The managers of the emergency services are really desperate at the moment, as no one seems to be able to come up with a solution," Castrén said.
Would you like a roundup of the week's top stories in your inbox every Thursday? Then sign up to receive our weekly email!