The heavy snowfall that started on Monday is set to continue on Tuesday, but temperatures are set to rise midweek, which will further worsen driving conditions in many parts of the country.
As of Monday evening, the snow caused driving conditions to be poor or very poor across southern Finland, particularly in the region of Uusimaa, due to snow drifts caused by the windy conditions.
Most of the snow affected areas along the southern coast, which saw about 10 cm of snowfall by late Monday afternoon.
Traffic was delayed on the highway between Turku and Helsinki on Monday afternoon, after a bus drove off the road into a ditch near the Nihtisilta exit in Espoo.
Five people were injured in the accident, three of whom were taken to a hospital.
However, there were no reports of serious accidents as of early Monday evening.
Meanwhile, the Helsinki region's public transport authority, HSL, announced a reduction in bus and tram routes on Monday evening due to the heavy snow.
According to Yle meteorologist Anniina Valtonen, driving conditions will be poor again on Tuesday morning, as well.
"The precipitation will still be in the form of snow, but there will be wet slush," she explained, adding that the conditions will be difficult for pedestrians and drivers alike.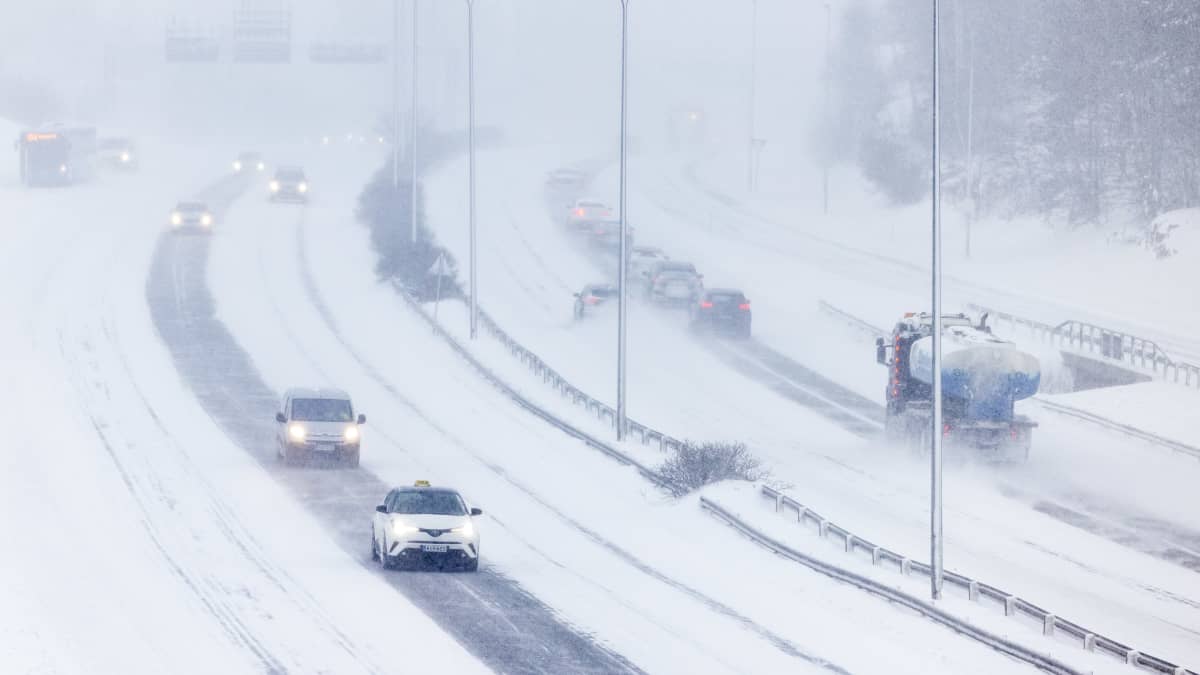 As the week progresses, temperatures are set to rise above the freezing point, as mild winds arrive from the west, with rain expected near the southwest coast on Wednesday afternoon.
According to the Finnish Meteorological Institute (FMI), temperatures will be around zero to +2 degrees Celsius in southern areas, with the exception of eastern Finland where temperatures will be just below freezing. Up north and in Lapland, temperatures will range from -1 to -12 degrees Celsius on Wednesday afternoon.
Conditions will be windy in coastal areas on Wednesday, which will also likely prompt more challenges to road traffic as well as make the cold feel even colder, according to Yle's forecast.