Police in Central Finland have confiscated several hundred half-litre bottles of counterfeit Koskenkorva spirits and opened an investigation into the matter.
A clear liquor containing 38 percent alcohol by volume, Koskenkorva is one of the most well-known domestic grain spirits in Finland.
A police unit uncovered a large batch of the Koskenkorva lookalikes in a vehicle during a traffic stop in Central Finland. Officers confiscated the bottles, which turned out to be counterfeit.
Police said lab tests found impurities in the fake booze, but it remained unclear whether it could be dangerous if ingested.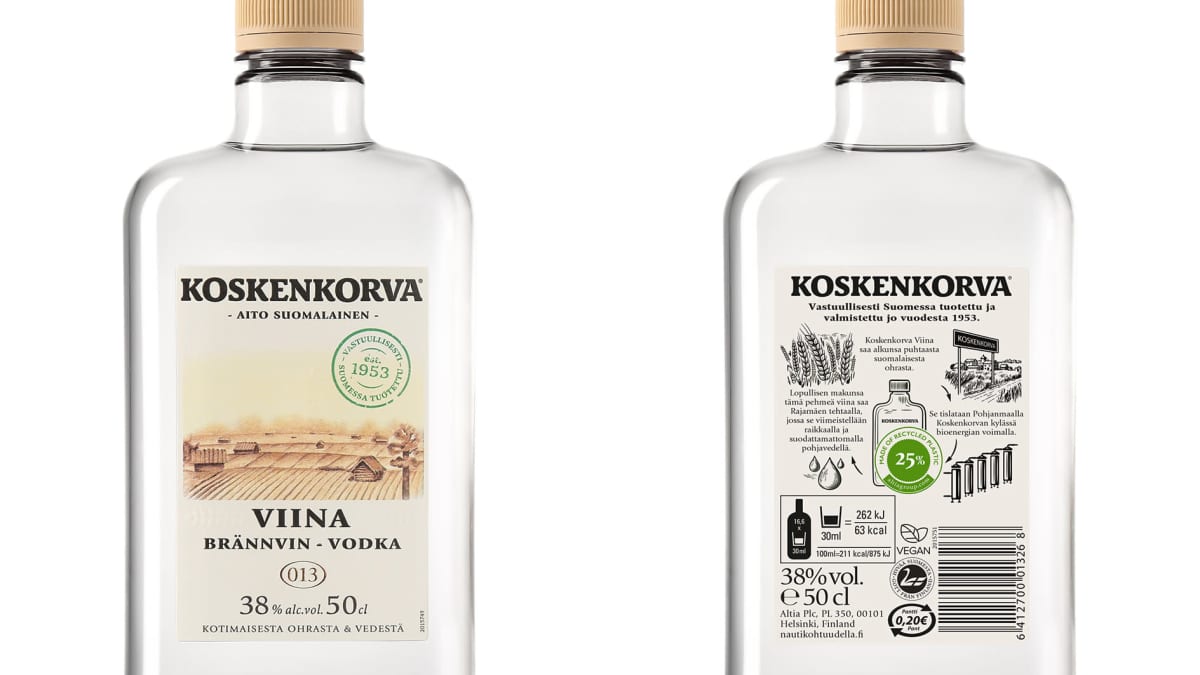 Officials are investigating the case as an aggravated alcohol offence.
Police said the counterfeit spirits were not sold in Alko state liquor stores, but that the product likely changed hands on the black market.
Authorities suspect that the counterfeits had been distributed across Finland.
The Central Finland Police Department has requested members of the public with information about the case to email vihjeet.keski-suomi [at] poliisi.fi — with the word "Koskenkorva" in the subject line.