According to Finance Minister Annika Saarikko (Cen), the government's supplementary budget is in the order of two billion euros and divided into three main areas of expenditure.
The largest chunk of change, around one billion euros, is earmarked for servicing the state debt.
The second major outlay is for a package of electricity price subsidies for households, and the third is extra funding for Finland's new system of wellbeing services counties.
After what was described by Saarikko as tense cabinet negotiations, the governing parties agreed that additional funding of 500 million euros will be proved to wellbeing services counties this year.
Of that half a billion, 350 million euros will be targeted at covering transition and start-up costs, and the remaining 150 million is an advance on funding already earmarked for 2024.
Extra funds are needed especially to pay off the financing shortfall in the healthcare sector caused by increased spending during the coronavirus pandemic. In addition, it has been generally argued that new wellbeing services counties were underfunded when launched at the start of this year.
Air traffic and agriculture subsidies
The Centre Party, in particular, pushed for more funding, 17 million euros, to subsidise regional air traffic. The supplementary budget authorities the possibility of the extension of subsidised contracts for five different airports.
"It is reasonable and right that Helsinki Airport, as a hub for international traffic, is within reasonable distance and access from everywhere in the country. Unfortunately, commercial flights have not recovered from the coronavirus pandemic as we would have hoped," said Finance Minister Saarikko.
The supplementary budget also authorizes the Defense Forces and the Ministry of Defense to carry out purchases to replace defense materials donated to Ukraine.
The supplementary budget also includes a slightly less than one hundred million euro support package for agriculture, mainly aimed at helping farmers cope with higher energy and fertilizer costs.
Healthcare and social services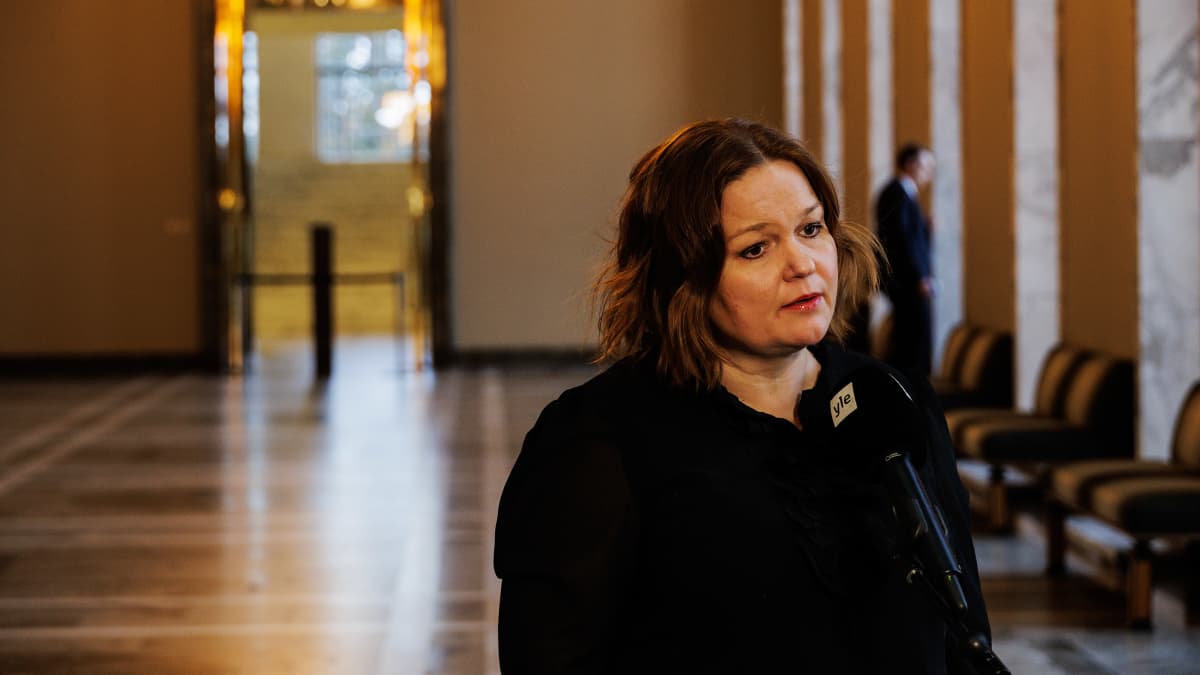 Family Affairs and Social Services Minister Krista Kiuru (SDP) told the media that the government has a common picture of the situation in healthcare and social services.
"We have actually had a lot more to do this year than the money required to do it. This equation is difficult to resolve in a situation where the healthcare and social services debt must also be reduced," she pointed out.
According to Kiuru, additional funding for the activties of the newly-established wellbeing services counties may be forthcoming as early as in March.
"This is about a deep cry of distress from the wellbeing services counties," she said.
Minister of the Environment and Climate Change Maria Ohisalo (Green) pointed out that the main concern is the treatment queue that has piled up in emergency rooms and debt accumulated during the coronavirus pandemic.
Minister of Education Li Andersson (Left) added that more investment in social services and healthcare will also be needed during the next government's term. According to Andersson, the supplementary budget also includes additional money for education.
The government will present its latest supplementary budget proposal to Parliament on Thursday.
Edited at 12:41 to clarify a translation of a quote by Minister Kiuru.