It will be rather windy over the next couple of days, according to Yle meteorologist Jesse Heikkilä.
Wind speeds of up to 21 m/s are possible on the mainland on Thursday, with gusts strong enough to potentially take down trees and cause other damage.
Gale force winds in western sea areas are also in the forecast, and the windy weather will continue, but die down during the course of Friday, Heikkilä said.
Meanwhile, in northern and some coastal areas, snow will be mixed in with the windy weather, conditions that may make road conditions difficult.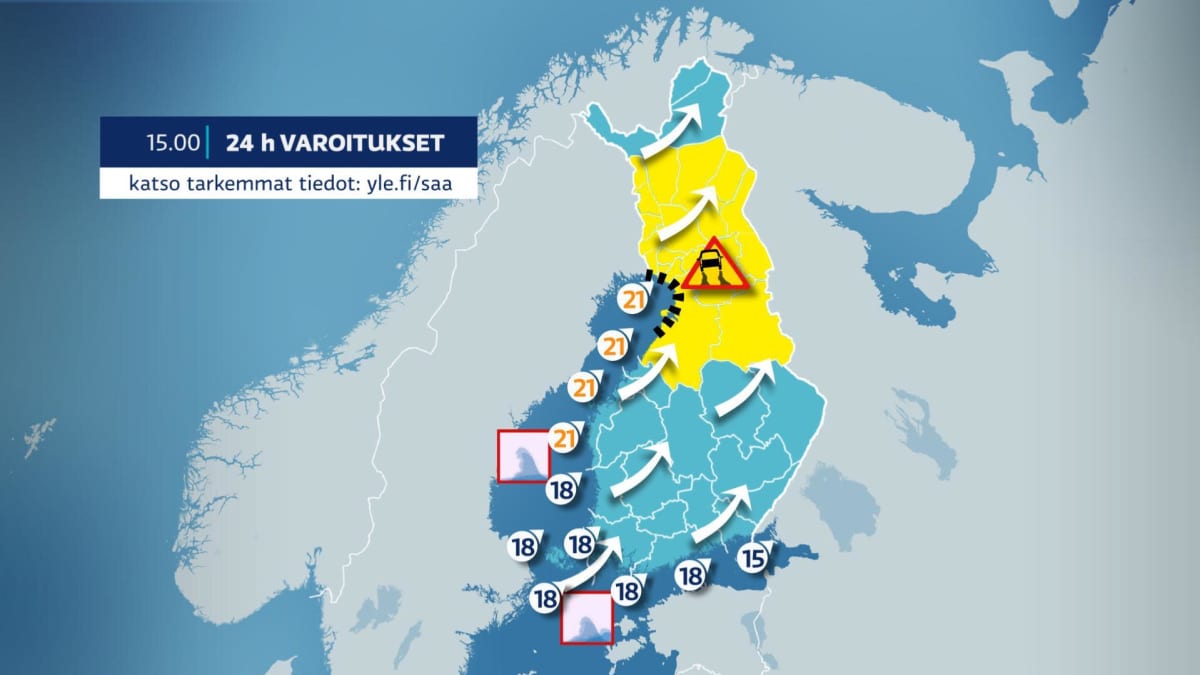 In more southern areas, precipitation will likely come in the form of rain, if temperatures drop, according to Yle's forecast.
The Finnish Meteorological Institute (FMI) has issued warnings (siirryt toiseen palveluun) for the windy conditions on land and at sea, as well as for slippery road conditions in many northern areas on Thursday.
But on Friday, FMI issued warnings for high winds and slippery roads across the southern half of of Finland.