Turku cultural centre Logomo requested, then shortly afterward cancelled, an exhibition of around 140 paintings that are very critical of Russia's invasion of Ukraine by Finnish contemporary artist Kaj Stenvall.
The artist gained fame in the 1990s with depictions of cartoon-like ducks in human settings, but has developed an entirely different theme over the past year, after Russia invaded Ukraine.
Although the artist stopped painting ducks a few years ago, his new works are sharply focused on Russian President Vladimir Putin.
Stenvall said he started creating paintings criticising Russia and Putin the day after the leader ordered the deadly invasion of Ukraine in February 2022. Some of the paintings paid tribute to Ukraine, the victims of war as well as Ukrainian President Volodymyr Zelensky.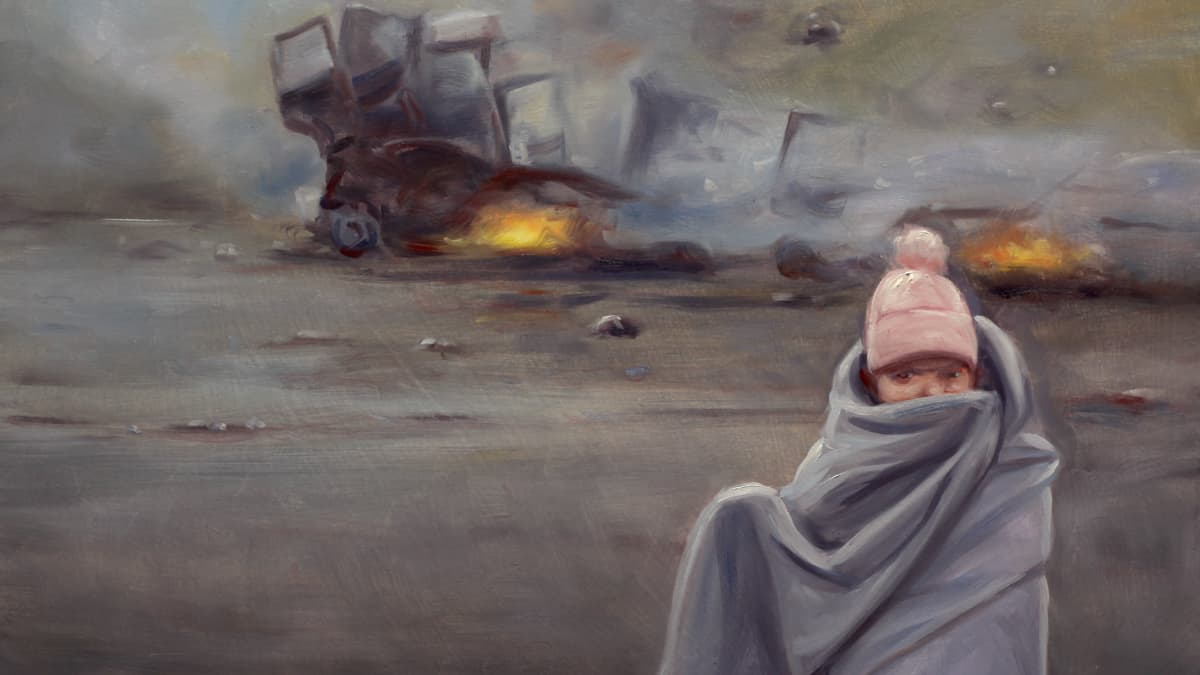 In January, Logomo asked the Turku-based artist whether he would be interested in arranging an exhibition of his roughly 140 war-themed paintings at the cultural centre this summer. Stenvall said he was happy to accept the invitation, but that joy was short-lived.
Just a couple of weeks later, the artist received an email from Logomo saying that the exhibition was being cancelled, as the centre's owners thought the works were too risky to display.
Logomo's chief owner is the firm Sunborn Events, but is 39-percent-owned by the City of Turku. The facility is located steps away from the city's main railway station and hosts a number of cultural events year-round.
Sunborn Events CEO Riikka Kuusniemi told newspaper Helsingin Sanomat that there was a misunderstanding about the cancellation, and was more of a question of a double-booking. Kuusiniemi said that the other exhibit planned this summer would be more profitable for the company's operations.
She said, according to the paper, that the political nature of Stenvall's paintings was not a factor in the company's decision.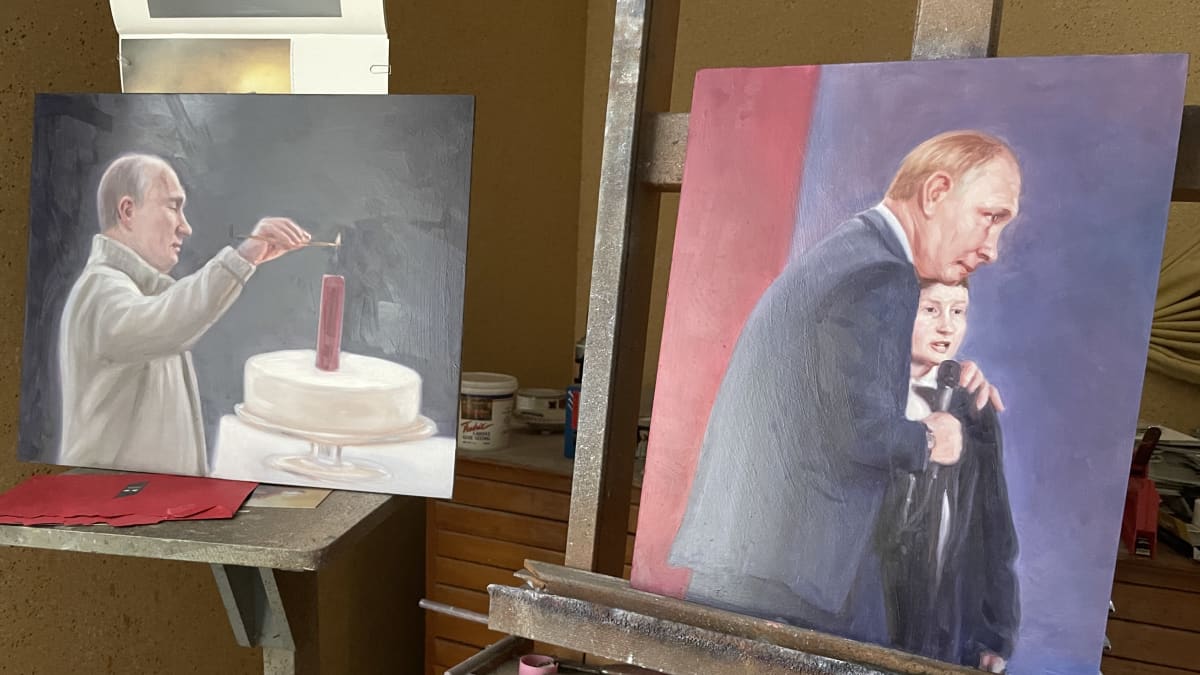 However, the email Logomo management sent to Stenvall tells a different story, saying that holding the exhibit would pose a security risk, which in turn could harm the facility's reputation.
Stenvall was not satified with that explanation, however.
"Logomo's actions are a cautionary example. You must not make room for self-censorship. They shouldn't just submit like that, because that's what it looks like. I don't understand at all thinking that you shouldn't make Putin angrier," Stenvall said.
However, he said the Logomo cancellation will not affect his livelihood, as the artist has already agreed to arrange an exhibition of the paintings at Turku's Taiteen talo arts centre. Stenvall said he doubts the new venue would cancel the showing if somebody got cold feet.
The artist acknowledged that he was lucky that the arts centre was interested in the collection, but noted that his goal in showing it is not money, but visibility.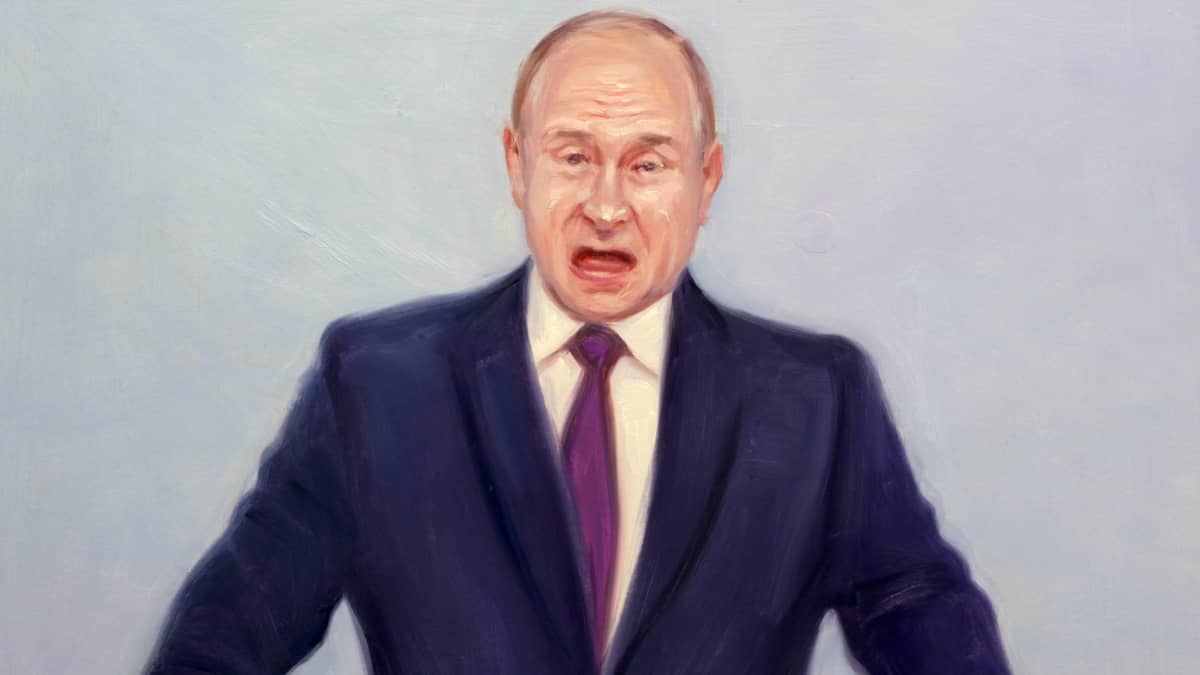 "I want the paintings to be a kind of alarm clock and help people to process the pain of witnessing and following the events of the war," he said.
The artist said that in his opinion he was disappointed in how little Finland's cultural figures have actively taken a stance about the war. Usually, he said, artists talk non-stop about how the purpose of art is to take a stand on current events.
"I haven't noticed very many strong outbursts [about the war], even though it's right now that we should act. Unfortunately, I see deplorable traces of a Finnish tradition," he said, referring to Finlandisation.
Finlandisation refers to Finland's policy of non-alignment during the Cold War and is a widely used term in the field of international relations describing similar geopolitical situations. The phrase in Finland is often viewed as pejorative and an oversimplification of the country's history.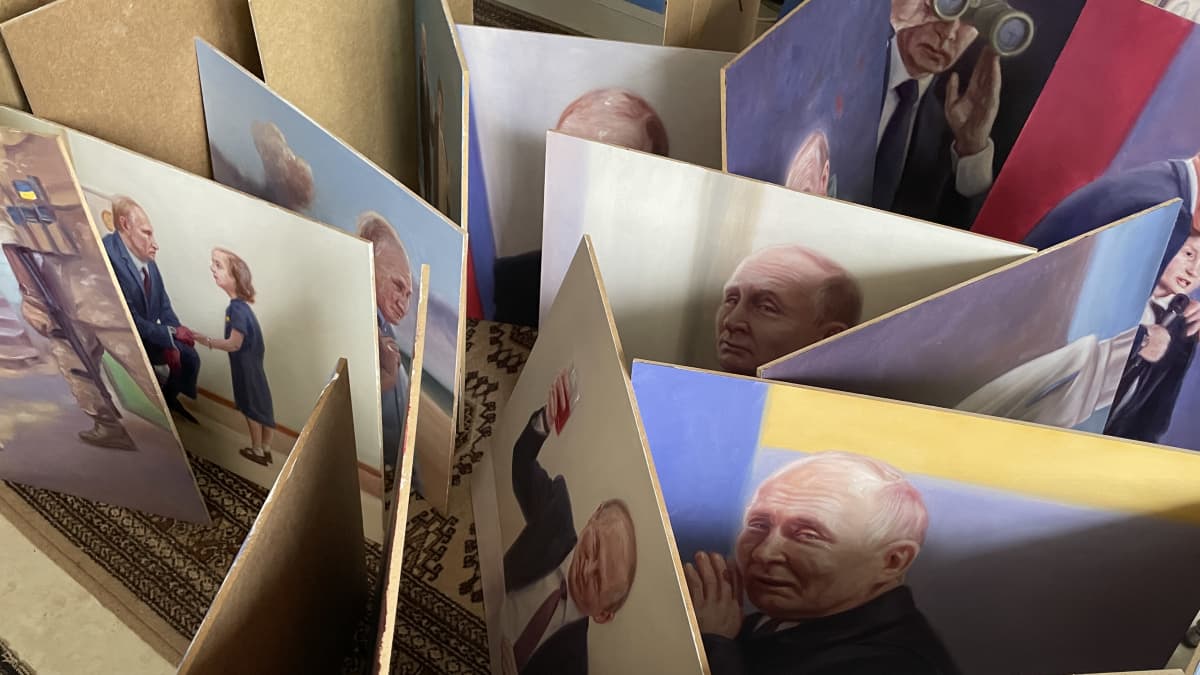 "Russia and Putin have shown their true face so completely, that in these matters one should be consistent and strict," Stenvall said.
Just before Russia attacked Ukraine in February 2022, the All Points North Podcast examined the concept of Finlandisation. Yle reporter and Russia expert Heikki Heiskanen explained why it was such a sensitive topic. You can listen to it below.
Would you like a roundup of the week's top stories in your inbox every Thursday? Then sign up to receive our weekly email.