Satellite imagery obtained by Yle has revealed that Russia has become increasingly active on the Gogland (Suursaari in Finnish) island since 2014.
Gogland is located in the eastern Gulf of Finland.
The images show that a radar station as well as five helipads have been built on the island, as confirmed in 2019 by Russian media reports.
Since Russia's invasion of Crimea, also in 2014, there has been an increase in the number of paratrooper and special forces exercises in the Gogland region.
Finland's largest container port, Kotka, lies about 40 kilometres from the island, while Helsinki is a short helicopter trip away.
Up until World War II, Gogland was under Finnish control, but was handed over to the Soviet Union after the war.
Yle reported earlier this year that incidents of suspected interference with the GPS signals of Finnish aircraft were part of Russia's hybrid strategy, and were likely to have been carried out from Gogland island.
However, Finnish authorities have declined to comment on issues related to the island.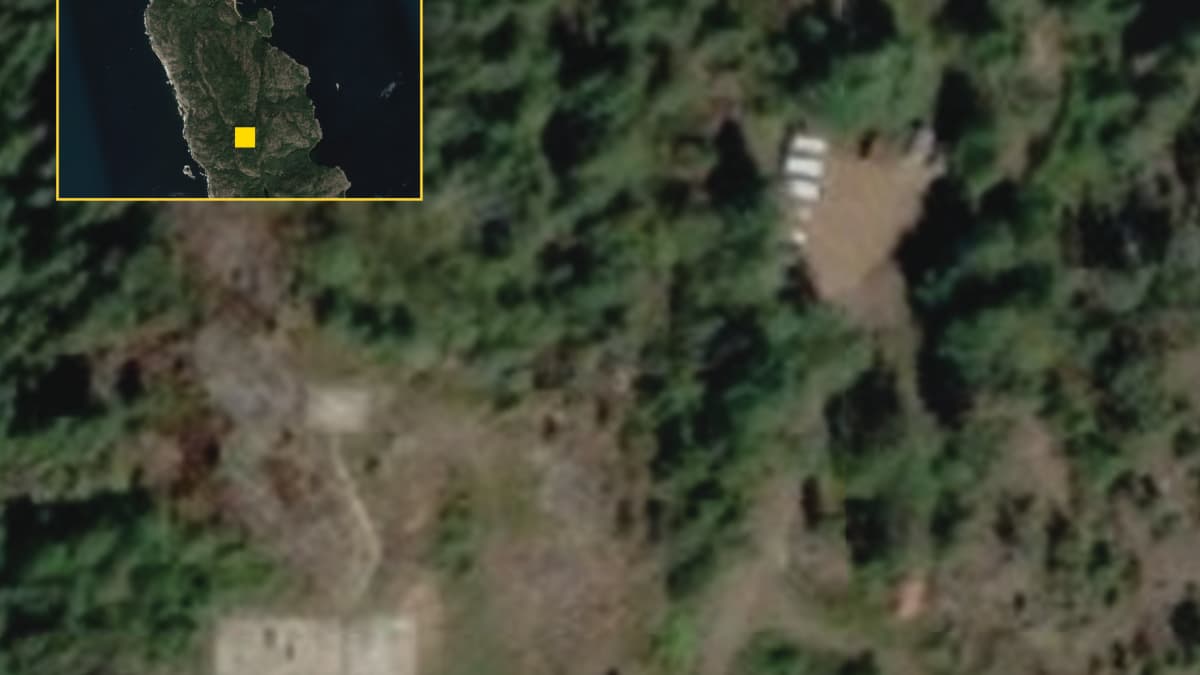 No threat to Finland
Charly Salonius-Pasternak, a senior researcher at the Finnish Institute of International Affairs, told Yle he believes that Russia is using Gogland as a refuelling point as well as a contingency helicopter landing site.
Militarily, Salonius-Pasternak said, this is quite rational and normal, as the island belongs to Russia and it can therefore do what it wants there.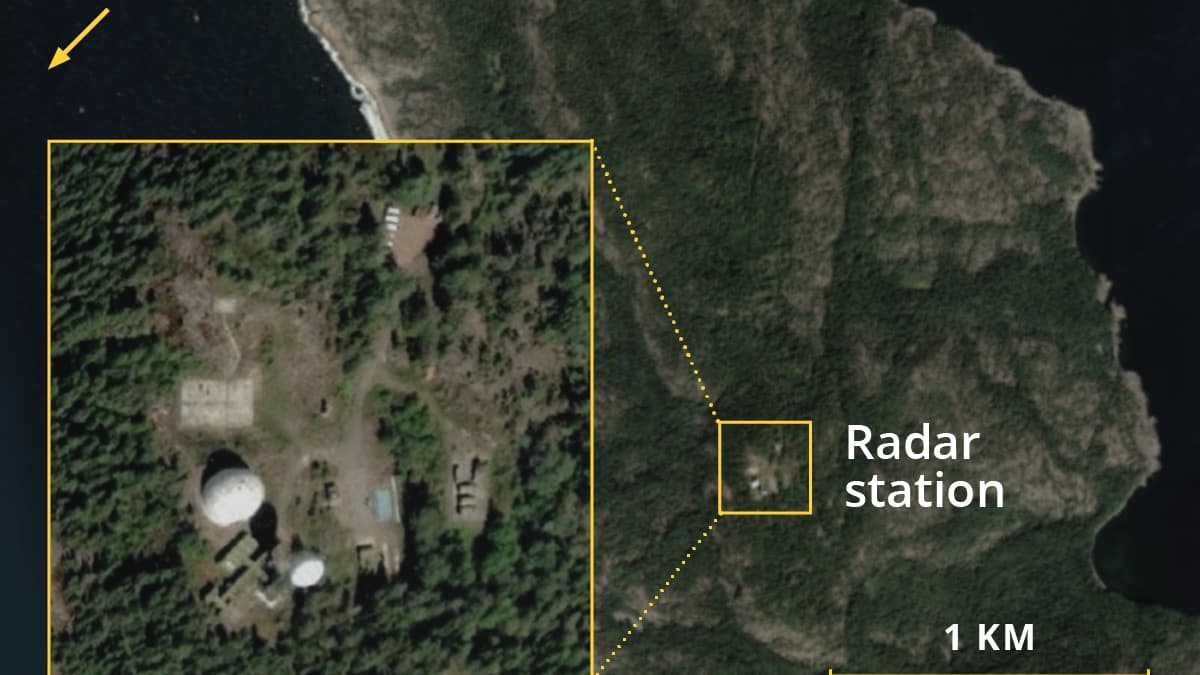 Salonius-Pasternak added that he does not consider the increased Russian presence on Gogland to represent a threat to Finland's security.
"It is precisely in matters such as harassment and reconnaissance that geography must be taken into account in terms of defence. In itself, the location of Gogland island does not pose a threat to us," he said.
Estonian naval commander Jüri Saska echoed Salonius-Pasternak's comments, noting that Gogland is "a stone in the sea", whose importance for intelligence is greater than any potential military significance.
Saska compares Gogland to Ukraine's Snake Island — also known as Serpent Island or Zmiinyi Island — located in the Black Sea.
"It is a good place to own, but difficult to maintain and manage," Saska said.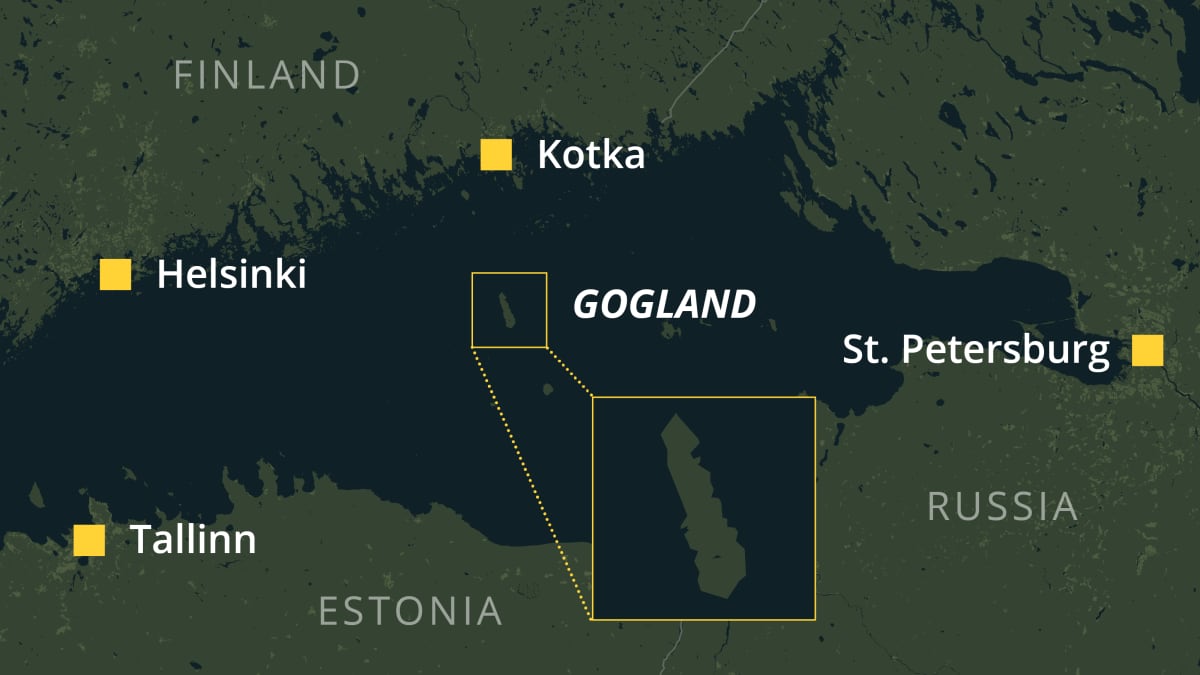 Salonius-Pasternak noted that Gogland is a so-called 'outpost', and even though the Russian military has built various facilities on the island, he is not concerned about this development.
"Finland has perhaps never been so safe since its independence, because Russia's focus is on Ukraine. Most of the troops that have previously been near the Finnish border are in Ukraine. In addition, many Russian troops have been killed in Ukraine," he said, adding that he believes the Finnish Defence Forces are also better prepared now than ever.
In addition, Finland has forged close cooperation on matters of security and defence with Sweden, Norway and the United States.
Finnish reticence
Russia's suspected attempts to interfere with the GPS signals of Finnish aircraft last year were likely carried out in the direction of the Finnish mainland from Gogland, based on aircraft data.
For example, the seemingly deliberate jamming of GPS signals prevented aircraft from landing at Savonlinna airport, located in the east of Finland, and also led to some aircraft losing their positioning signals.
Estonian Navy Commander Jüri Saska confirmed to Yle that Estonia has also experienced GPS-jamming in recent years.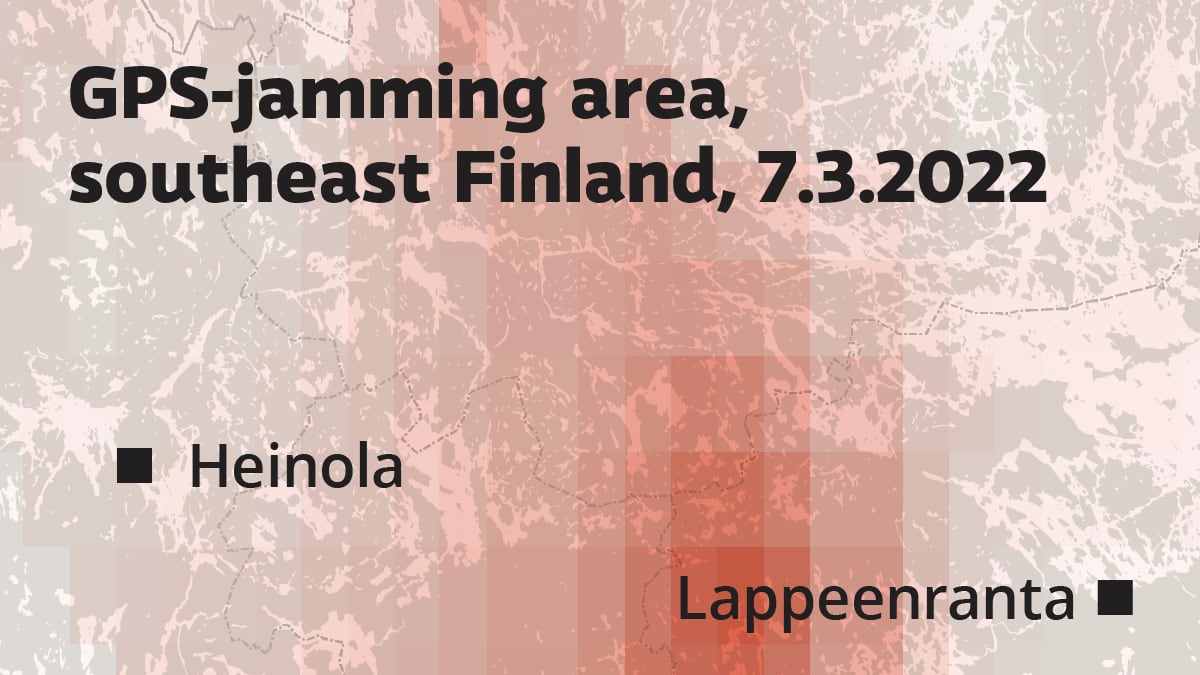 Traficom, the authority responsible for air traffic in Finland, has previously stated that it cannot trace the disruption back to Russia — although their Norwegian counterparts have successfully done so.
In addition, an international study into Russian GPS jamming conducted last year found one possible source of disruption in Sodankylä, Finnish Lapland.
Finland's National Bureau of Investigation (NBI) launched an investigation in the GPS-jamming last year, but suspended the preliminary probe because the available evidence did not lead investigators to identify those responsible.
However, the NBI noted at the time that it is willing to reopen the case if investigators receive new information.
Salonius-Pasternak told Yle that he wonders why Finnish authorities do not say publicly and directly that the jamming of Finnish aircraft is unacceptable.
"Looking at that GPS jamming map, the jamming does not seem to be related to the protection of Russian strategic targets. It is possible that the jamming is related to covering up certain activities, but even that is still unacceptable. This is deliberate interference with another country's airspace," he pointed out, adding that he has no doubt the harassment was specifically targeted at Finland.
"I don't see how this could be interpreted in any other way than in a hostile way," he noted.
Yle requested an interview with the Russian armed forces, but to no avail.
11.3: Correction: Helsinki is a short helicopter trip away
Would you like a roundup of the week's top stories in your inbox every Thursday? Then sign up to receive our weekly email.