Prime Minister Sanna Marin (SDP) was in Kyiv on Friday, meeting Ukraine's President Volodymyr Zelensky.
Minister of the Environment and Climate Change Maria Ohisalo (Green) also joined the trip, which coincided with the latest tranche of aid for the war-torn eastern European state.
"Yesterday Russia's cruel missile and drone attacks fell on Kyiv once again," said Marin at a news conference. "Every day Russia is targeting innocent civilians all over Ukraine. Russia's leaders continue their unending inhumane crime of aggression against you. War crimes are being committed. My visit to Irpin and Bucha last spring will stay in my memory forever."
"However it makes me hopelessly sad to realise that this was only the beginning of Russia's aggression. Your enemy knows its fight is illegal and against everything humane that we all stand for. These Russian soldiers and their leaders will be held accountable. Putin knows he will have to answer for his crime of aggression."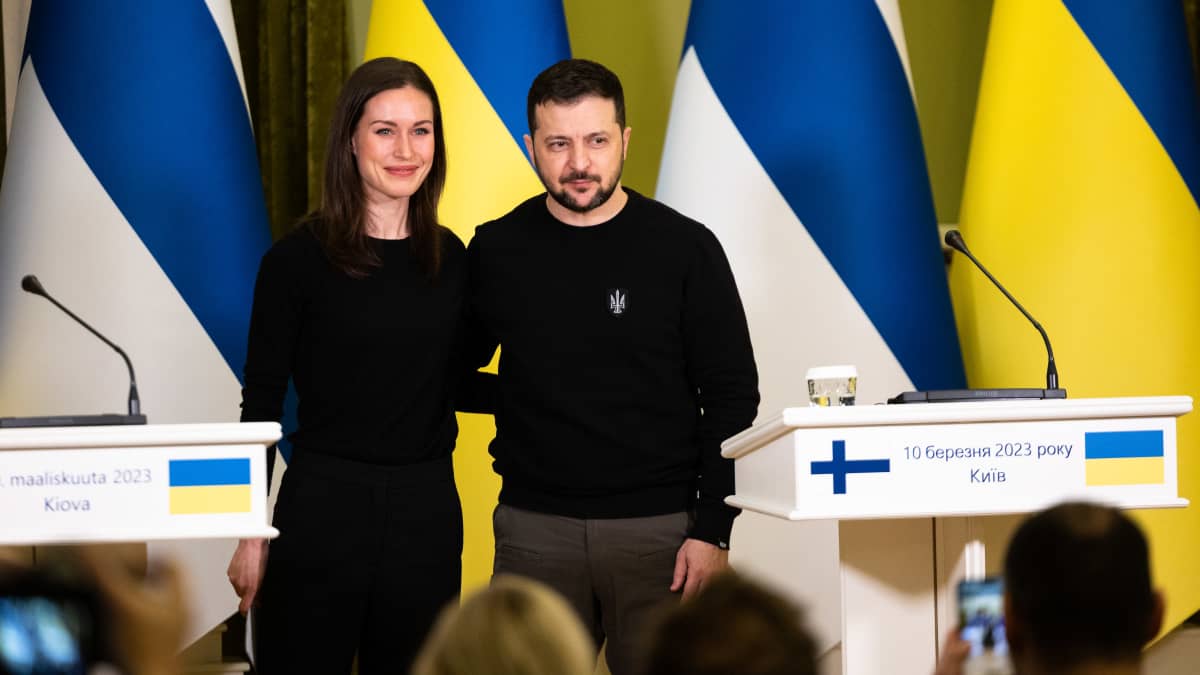 The leaders attended at a memorial service for Dmytro Kotsiubailo, a Ukrainian serviceman known as "Da Vinci" killed in combat on the frontline in Bakhmut.
On the same day, Finland announced some 29 million euros in humanitarian aid and development funding for Ukraine, to help repair some of the damage done by Russia's war of aggression.
Some 15 million euros will go to humanitarian aid, and 14 million euros will be spent on development funding. The money will go to education and environmental projects, as well as radiation safety measures.
The money is part of around 70 million euros in aid for Ukraine announced last year.
Marin last visited Ukraine in May, when she was taken to Bucha and Irpin. Both towns were the scenes of atrocities perpetrated by Russian soldiers.
President Sauli Niinistö visited Ukraine in late January, meeting President Volodymyr Zelenskyi and discussing military aid for Ukrainian forces. Finland has promised to send three mine-clearing Leopard tanks to help the defence of Ukraine.
Defence Minister Antti Kaikkonen (Cen) said on Friday that Finland will soon be ready to send its 14th military aid package to Ukraine.