Finland's state railways VR aims to get trains back into operation immediately once an agreement has been reached in the current drivers' labour dispute.
The company told the STT news agency that there may, however, be some cancellations and changes in train schedules for a day following the end of the strike.
Since the strike has no end date, VR has said it was cancelling trains one day at a time.
The National Conciliator's Office said that it would resume conciliation efforts between the Service Sector Employers' group Palta and the railway workers' union RAU on Wednesday.
Before that, the two parties will discuss possible resolutions directly with each other.
Pressure growing
Emeritus professor of sociology Harri Melin, an expert on labour market affairs, told Yle Radio1 on Monday morning that the rail strike is being driven by a lack of trust between the employers and engine drivers.
"That is the biggest explanation. The agreement came down to a very principled issue of working time arrangements, which in the end seemed to be absolutely minimal. Trust is a very important factor when things are agreed upon in the labour market, and the board of railway workers' union did not accept the settlement proposal. This is what it came down to," explained Melin.
The focus in the final stages of talks was on working time and the distribution of parental leave costs. According to Harri Melin, the employer's side wanted these to be discussed in working groups after the contract was signed. The union's board did not agree.
"Here, the old labour market adage that nothing is agreed until everything is agreed, turned out to be true," he added.
Melin said that he believes that both parties now want to reach a settlement.
"The pressures are so strong that I believe that an agreement will be reached during the beginning of the week, Melin predicted.
Number of bus passengers shoots up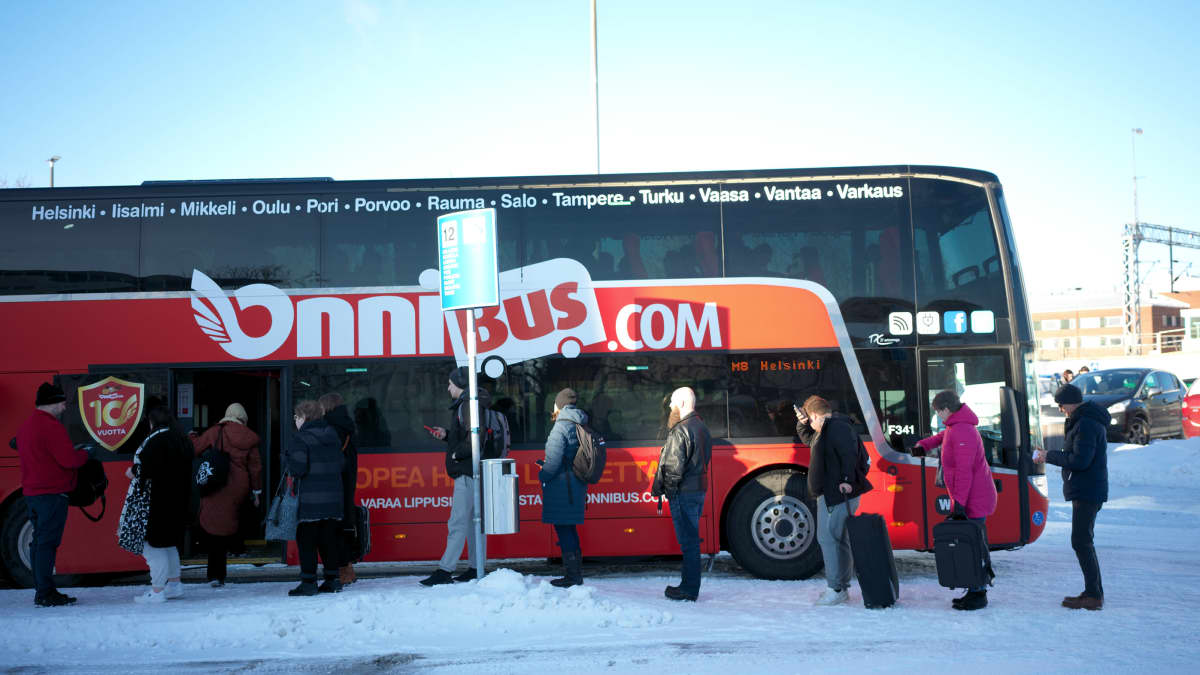 With train traffic at a standstill, large numbers of people have opted for travel by long-distance bus.
STT reports that ticket sales by the Matkahuolto bus transport company doubled on Sunday, increasing by about 10,000.
The number of passengers being carried Monday by the Onnibus company also doubled on some routes, including Helsinki-Tampere and Helsinki-Vaasa.
Buses on some lines in the Helsinki region have been clearly more crowded than usual, especially on routes close to rail lines in and out of the city.