A strike by railway engine drivers entered its second day on Tuesday with all rail traffic in the country at a standstill.
Helsingin Sanomat carries a STT news agency report saying that mediation efforts to settle the dispute will not resume until Wednesday.
On Monday, the effects of the strike on traffic were less than had been expected. Some buses were crowded during the day, but the volume of road traffic remained almost normal, and domestic air transport was not congested.
The STT report notes that in the capital region, the situation is being eased by the fact that in addition to buses, the metro and trams are still running.
In practice, the strike means that the all long-distance and local train services in Finland have come to a halt. The industrial action is in force until further notice, as no end date has been announced.
The state railway company VR told STT via email that it will take about a day for train traffic to return to normal once the strike ends.
Advance voting to kick off
The farmers' union paper Maaseudun Tulevaisuus reminds readers that advance voting in the 2 April parliamentary elections will begin on Wednesday and that registration for home voting can still be made today, Tuesday.
Advance voting will continue until Tuesday 28 March.
Anyone entitled to vote can cast a vote in advance at any general advance voting location, either in Finland or abroad.
On election day, 2 April, votes can be cast only at local polling places specified on the notice of right to vote received by mail.
Anyone who needs to vote from home due to illness or disability still has time to register for home voting by 4 p.m. on Tuesday, 21 March. Notification must be made to the central election board of one's municipality in writing or by phone. Registration can also be made by a person appointed by the voter.
Early voting at home is possible for people who have difficulties in getting to an early polling place or a polling place on election day, or have physical difficulties in voting. In these cases, an election official arrives at the voter's home at an agreed time to register the vote.
Caregivers living in the same household as the home voter can also cast a vote at the same time if advance notice is given.
Pencils, dishcloths and 2,500 loaves of rye bread
The Joensuu-based daily Karjalainen reports that with the election fast approaching, candidates are increasingly a part of the city scene, and are even to be found along ski trails handing out campiagn flyers.
The paper asked the various parties in the Savo-Karelia electoral district what sort of things candidates are handing out in a effort to catch the attention of voters.
Some of the more common election collateral consists of pens, pins, packages of seeds, matches or reflectors. In addition to these classics, some candidates are trying to stand out from the crowd with unique accessories, such as badges, sauna thermometers, bird bird houses and even buckets.
"Sweets are definitely overwhelmingly popular. Sausages have been second," Jenni Mainonen, SDP's executive director for the Savo-Karjala district told the paper.
In most parties, candidates are personally responsible for what they hand out in connection with their campaigns, and for the costs involved.
"Sometimes it is difficult to predict the popularity of the hand-outs as happened, for example, when we immediately ran out of dishcloths," said Jasmin Pyöriäinen, chair of the North Karelia district of the Christian Democratic Party.
Popular items are often very common and practical items.
"I have distributed around 2,500 loaves of rye bread to people," explained Centre Party candidate Timo Väänänen.
Karjalainen also writes that many candidates want to use their handouts to bring home a political message, such as Movement Now candidate Miia Heikkinen who plans to distribute condoms to young people with the idea of promoting responsible decision-making.
Top hats and swords for Niinistö and Thunberg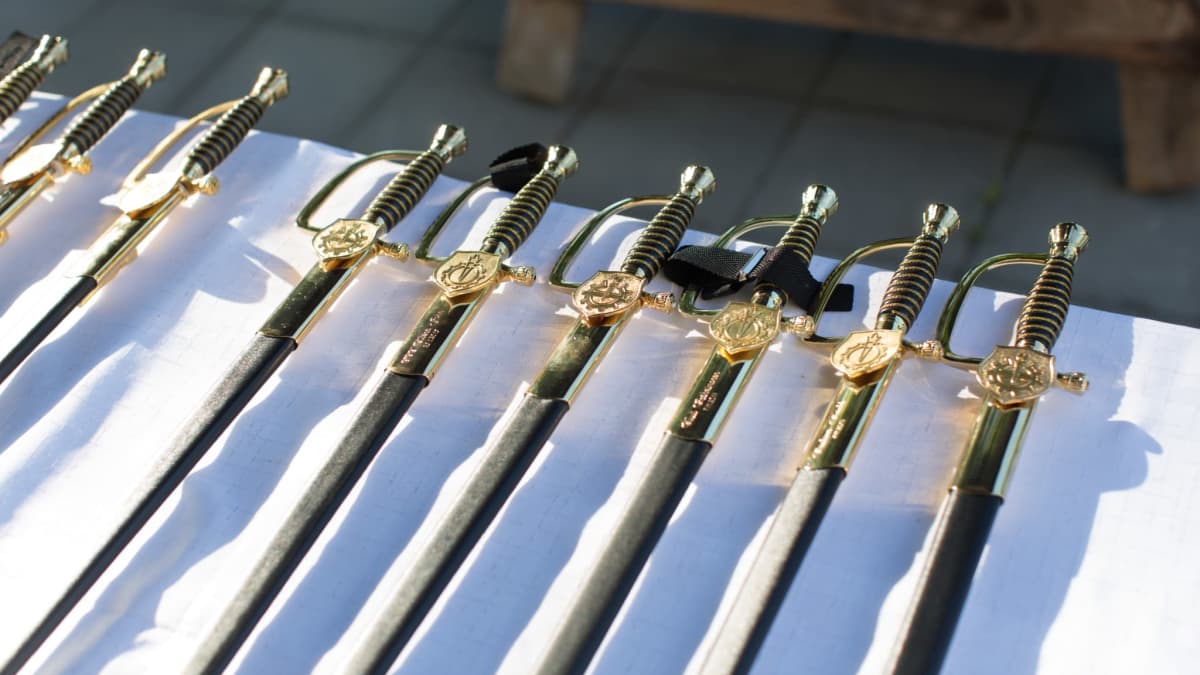 Iltalehti reports that the University of Helsinki has released a list of 30 distinguished individuals from different parts of the world who will be awarded honorary doctorates by various university faculties this year.
In May, the Faculty of Philosophy will induct 11 honorary doctors. One of them is President Sauli Niinistö.
At the beginning of June, Helsinki University's Faculty of Theology will confer eight honorary doctorates, one awardee will be the Swedish environmental activist Greta Thunberg.
Spring's first wildflowers
Helsingin Sanomat is among the papers claiming that spring has begun with the appearance of the first coltsfoot (Tussilago farfara) flowers.
The nature association Luontoliitto has announced the first sighting of blossoming coltsfoot in Uusimaa's Siuntio.
The paper also points out that winter is now behind us by another measure - the spring equinox occurred on Monday evening and now daylight hours in Finland will be increasing by about 5–10 minutes per day, until the end of June.
Would you like a roundup of the week's top stories in your inbox every Thursday? Then sign up to receive our weekly email.