Early voting continued to be brisk on Saturday, the fourth day of advance balloting for Finland's next Parliament. As of 5 pm, 20.9 percent of eligible voters living in Finland had cast ballots, according to the Ministry of Justice results service.
According to electoral district, voting enthusiasm has so far been highest in the southwestern region of Satakunta (24.3%), Finnish Lapland (23.7%) and Pirkanmaa (23.6%). The latter region includes the city of Tampere, where Prime Minister Sanna Marin (SDP) voted on Saturday at the Metso central library.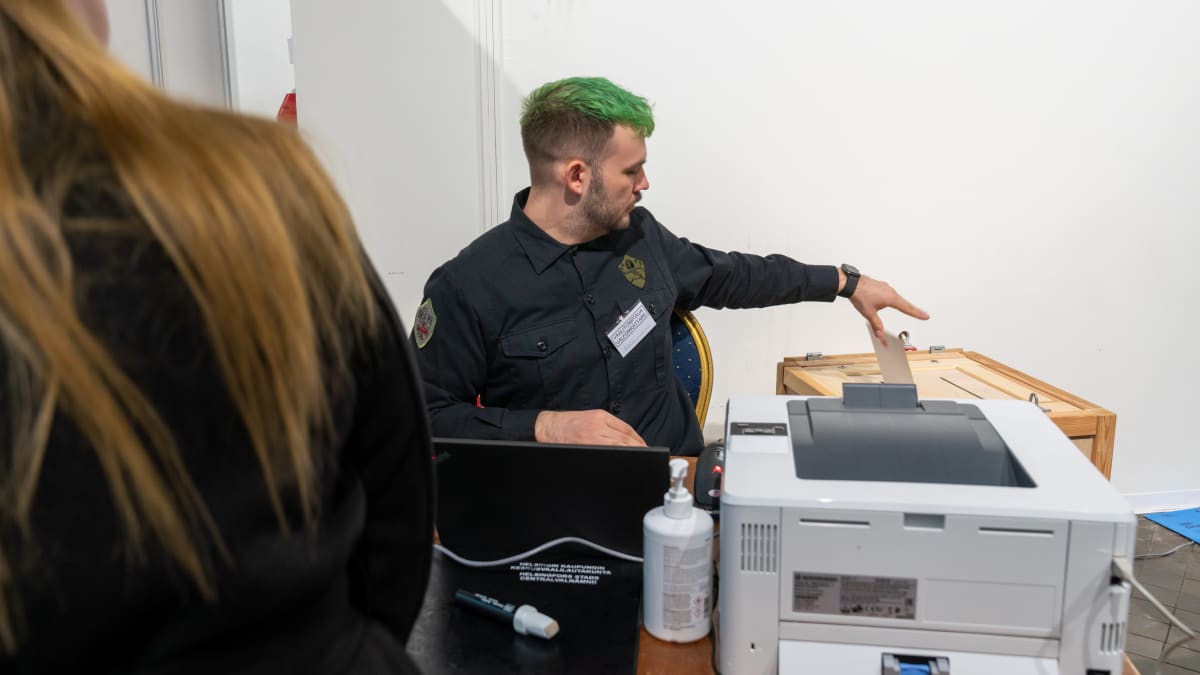 So far, the busiest early voting day nationwide was last Thursday, when some 258,000 people voted.
In the previous parliamentary elections in 2019, more than 1.5 million people voted in advance. That was 50.7 percent of all who voted in the election.
Saturday was a busy day of campaigning for the 2,424 candidates vying for 200 seats in the legislature. However, it was marred by an attack on a candidate, veteran NCP politician Ben Zyskowicz.
Early voting through Tuesday
Early voting in Finland started on Wednesday, 22 March, and ends next Tuesday, 28 March.
Finnish citizens can vote in advance at any polling station in Finland. You must bring an identity document. Election Day proper is Sunday, 2 April.
Trying to find a like-minded candidate? Yle's election compass can help.