With less than a week to go until Finland's parliamentary election polling day on 2 April, Yle TV1 will this week broadcast a series of election discussion shows in Arabic, English, Somali and Russian.
The first broadcast will feature an 'Easy Finnish' discussion, and is scheduled for Monday at 3pm. The English language discussion will be broadcast on Thursday 30 March at 3pm.
All of the debates will also be available on Yle's streaming platform Yle Areena after they are broadcast on TV. The English language debate will also be available on the Yle News YouTube channel.
This series is the first of its kind on Finnish television, and is intended to address issues of social importance from the perspective of each different language community.
One of the panellists on the Somali-language debate, Abdi Osman, noted the significance of people from immigrant backgrounds being involved in the political process.
"I have been a taxpayer [in Finland] for 20 years. I would be perhaps the first to say that I am proud to pay taxes and to be involved in building Finnish society. We will decide together with the Finnish people, and hopefully a good new government will be elected," Osman said.
Teacher Nimco Noor, journalist Sharmake Abukar Amin and healthcare worker Horriyo Abdulkadir will participate in the Somali-language debate alongside Osman. None of the participants are standing as candidates in this election, but are people from different walks of life.
The discussion will be chaired by Wali Hashi, a Somali-background journalist living in Finland, and will cover topics such as the role of Somali speakers in Finnish society as well as the spread of disinformation within the Somali community.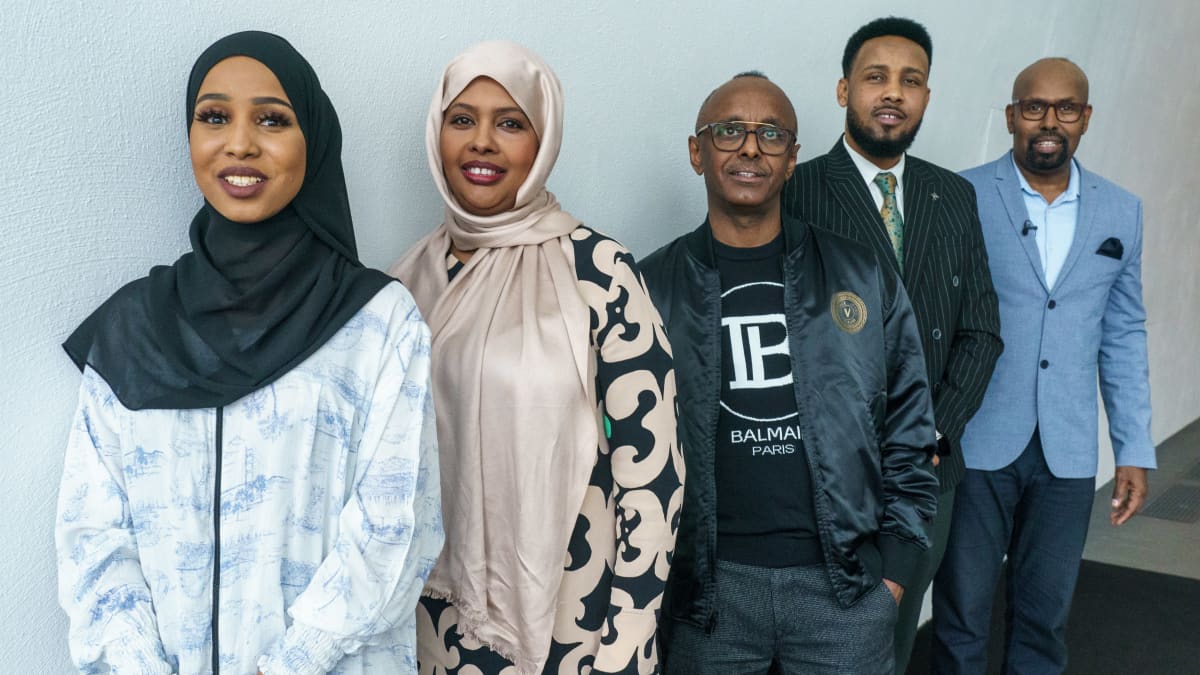 The English-language debate will be hosted by Zena Iovino of Yle News. The guests include Professor of World Politics at the University of Helsinki Teivo Teivainen, political researcher Emilia Palonen, Bloomberg journalist Kati Pohjanpalo and Joel Willans of the Very Finnish Problems social media channel.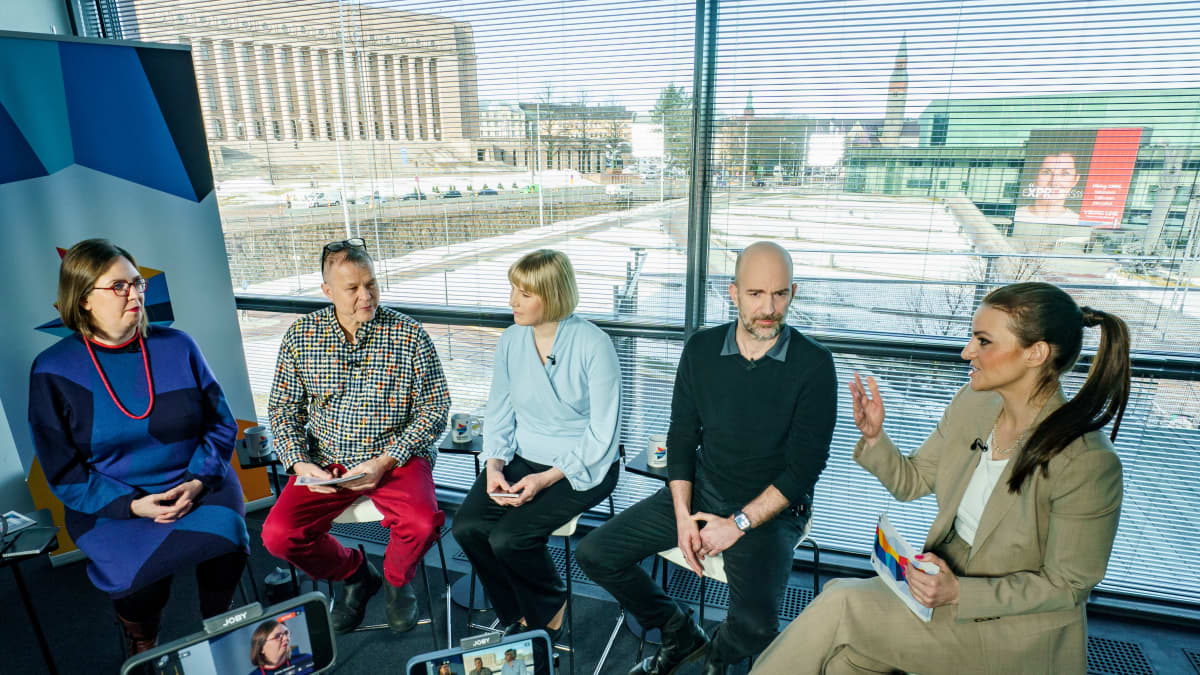 The Arabic-language discussion will be moderated by Esraa Ismaeel and the guests will be Mania Alkhatib, Executive Director of the Finland-Syria Friendship Association, journalist Jamel Saltne and Rayan Mohamed, a child protection expert.
Mohamed noted the importance of people from immigrant-backgrounds to be able to talk about issues that affect their communities. The Arabic-language discussion will include topics such as who can vote in Finnish parliamentary elections, how the political system works in Finland, and what should be done about youth violence.
"For example, we will be talking about welfare services, children's rights, the types of support available for immigrants as well as the residence permit process," Mohamed said.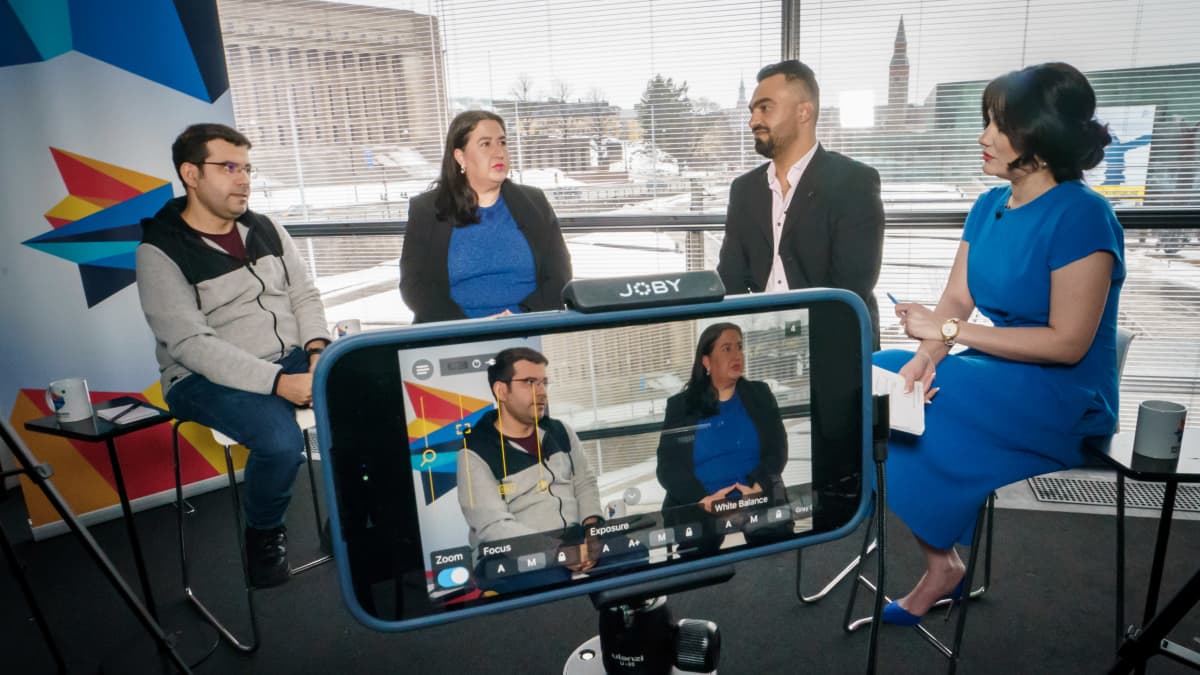 No dialogue with immigrants
With around 460,000 people in Finland — or 8 percent of the population — whose mother tongue is not Finnish, Swedish or Sámi, there was much demand for minority language election debates.
The number of foreign-language speakers in Finland will likely increase in the coming years.
"Recently, more and more people have come to Finland from war zones. They need more linguistic attention to get the message across as effectively as possible," according to Mania Alkhatib, Executive Director of the Finland-Syria Friendship Association and a participant in the Arabic-language debate.
Somali debate host Wali Hashi said there is a real need for multilingual election debates, as there are many immigrants who have lived in Finland for more than 20 years but still feel excluded from politics and wider society.
"Every time there's an election, the problem has been that immigrants are talked about, but are not heard. If people can talk about things in their own language, it gives them confidence that they are part of this society," Hashi said.
The multilingual election debates will be broadcast on Yle TV1 and Areena from 27 to 31 March, at 3pm each day.
Would you like a roundup of the week's top stories in your inbox every Thursday? Then sign up to receive our weekly email.