Finns are voting on Sunday in parliamentary elections, with the party that wins the most seats likely to form the next government – though pundits warn that forming a workable coalition may be difficult.
Polling stations opened at 9am with bright, chilly weather throughout the country. They close their doors at 8pm, but anyone who is in the queue at that point will still be allowed to vote.
A record number, nearly 40 percent of voters in Finland, cast ballots in advance voting that ended on Tuesday. The results of those votes – which typically include more votes from older people and rural areas – are to be announced shortly after 8pm.
Yle expects to be able to give a preliminary estimate of the election result by 9.30 or 10pm. Full results should be available by midnight, and are to be officially confirmed on Wednesday.
The new Parliament convenes a week later on 12 April.
Tight race among big three
Prime Minister Sanna Marin's SDP goes into the election as a slight underdog, polling just behind former finance minister Petteri Orpo's centre-right National Coalition Party and the nationalist Finns Party, led since 2021 by MP Riikka Purra.
In an Yle opinion poll published on Thursday, the differences in support among the top three parties all fell within the margin of error, each garnering support just below 20 percent.
In the last parliamentary election in 2019, the three parties earned nearly the same numbers of seats in the legislature, between 38 and 40.
The Centre, Greens and Left Alliance – all members of Marin's outgoing coalition – were well behind, with backing of roughly 9-11 percent each. They will have some clout, though, as one or two of the big parties struggle to cobble together a majority of the 200 seats in the legislature for a governing coalition.
The top six are followed by an array of small parties with support of less than five percent, including many new groups seeking to enter Parliament for the first time.
In 2019, it took about seven weeks of negotiations before the new cabinet took office. The five-party centre-left government, led by PM Antti Rinne (SDP), took office on 6 June.
After a dispute over a postal strike, Rinne stepped down in early December. He was replaced in the same government coalition with Marin, who had been minister of transport and communications. She took over from Rinne as SDP chair as well the following summer.
Unsure where to vote?
On Sunday, Purra voted in Kirkkonummi, just west of Helsinki, while Orpo cast his ballot in the southwestern city of Turku. Marin voted in advance a week ago in her hometown, Tampere.
Voting on Sunday is only possible at the local polling station indicated in the notifications mailed out to each eligible voter in advance.
If you are uncertain whether or where you can vote, you can call the official free-of-charge helpline at 0800 94 770 or check the map service, which is available in English, Finnish and Swedish.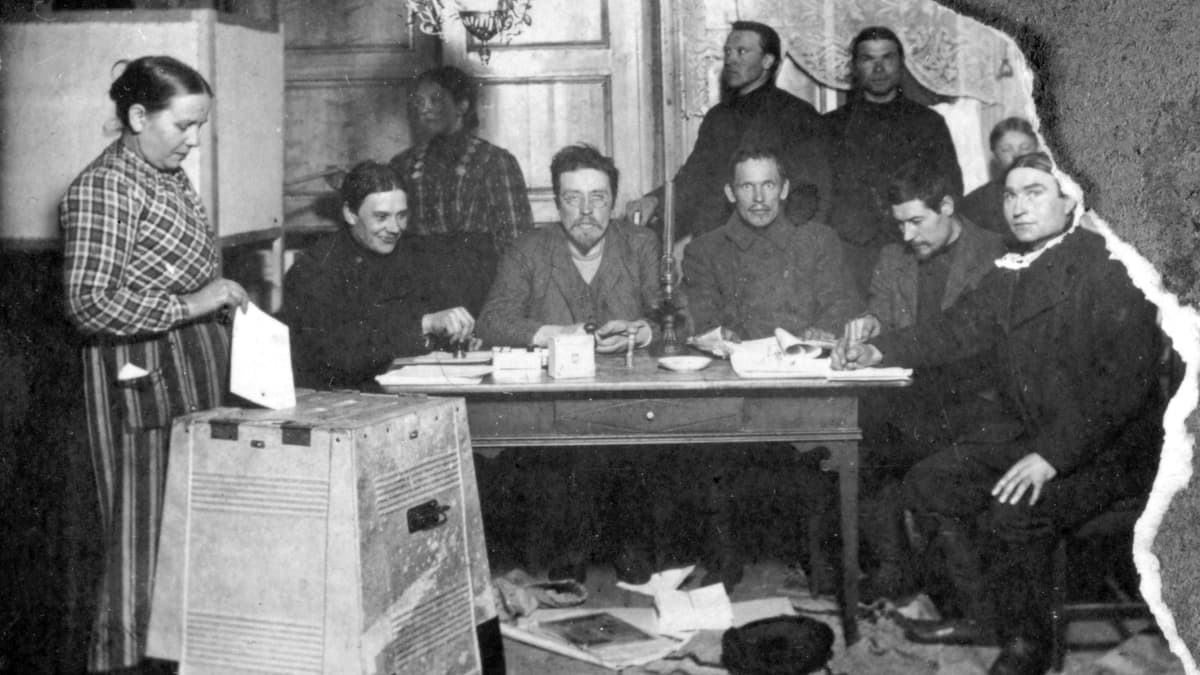 Remember to take along a driver's license or passport to identify yourself to electoral officials. According to Finnish tradition, voters then enjoy a cup of coffee and a bun to celebrate fulfilling their civic right and responsibility.
People in Finland have voted for members of Parliament since 1906, when it became the first country – albeit then still a Grand Duchy of Russia – to grant unrestricted rights both to vote and to stand for Parliament, regardless of gender.
If you still need last-minute help in finding a like-minded candidate, Yle's election compass can help.
This article will be updated during Election Day.