Finland is one of a number of EU countries that have banned products containing HHC, a cannabis derivative that's in a legal grey area and increasingly being seen on the market, raising the concerns of regulators.
HHC products have spread to at least 20 EU countries in the past six months, including Finland, according to Katja Pihlainen, Senior Inspector at the Finnish Medicines Agency (Fimea).
HHC is marketed as having similar psychoactive effects to THC found in traditional cannabis. The process of making HHC has been known since the 1940s, but its popularity has only recently come to the attention of European regulators.
Pihlainen noted that the European Monitoring Centre for Drugs and Drug Addiction (EMCDDA), and member state agencies are concerned about the rise of HHC products on the market.
A number of EU-based retailers started selling HHC products towards the end of 2022, according to the EMCDDA.
"HHC is sold openly as a 'legal' replacement to THC and cannabis in a range of highly attractive branded and unbranded products — some of which are sold as 'legal highs'. These include hemp sprayed or mixed with HHC — which look and smell like 'genuine' cannabis — as well as vapes and edibles. Marketing and advertising often make direct comparisons to the effects of THC and cannabis," an EMCDDA document explained.
Authorities concerned
According to Pihlainen, the study of HHC has been limited and very little is known about it. The psychoactive effect of HHC is apparently similar to that of THC, but its broader effects remain unknown, according to Pihlainen.
"Burning or vaporising it can make it more harmful. We don't know how it affects the body," she said.
Another problem is that there is no quality control for HHC products. During the manufacturing process, unknown chemicals may be left or added to the products which could be harmful.
Pihlainen noted that it's also unclear where HHC products sold on the European market are actually manufactured.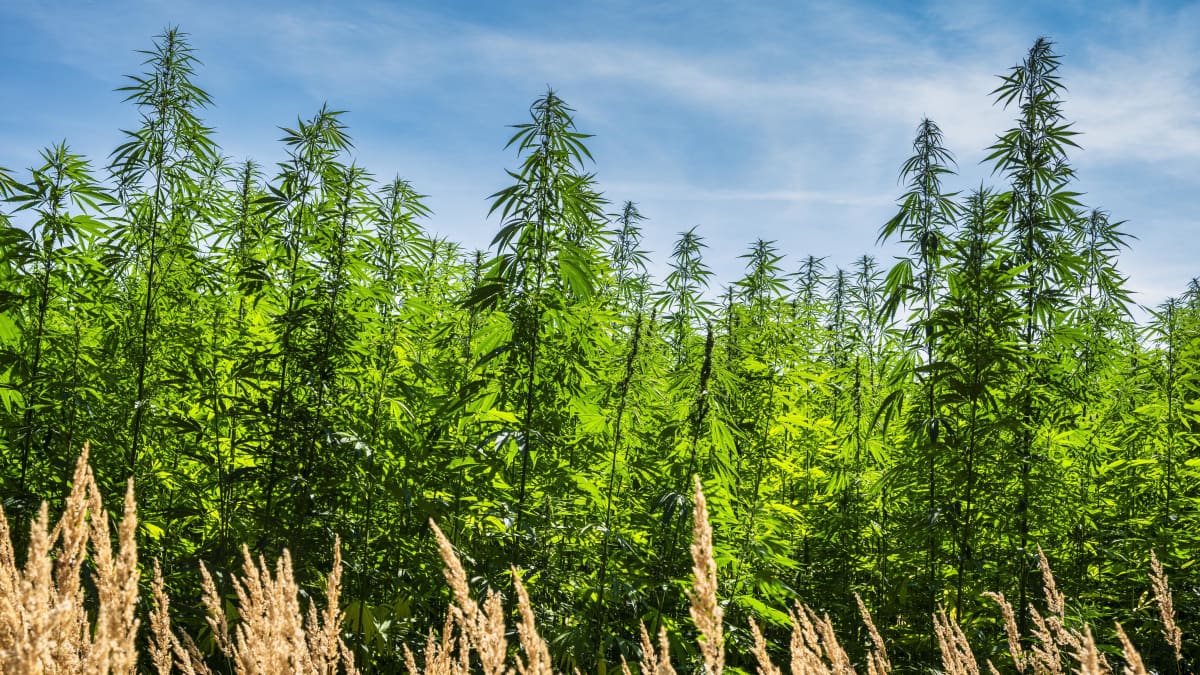 HHC boom spurs from US law
While the recipe for making HHC has been known since the 1940s, its commercialisation is a recent phenomenon.
HHC is derived chemically from cannabidiol (CBD) extracted from industrial hemp. HHC is therefore considered a semi-synthetic cannabinoid.
Pihlainen added that commercial production of HHC got its start in the United States, after the 2018 Farm Bill legalised industrial hemp containing up to 0.3 percent THC. North America has also seen a wave of cannabis legalisation in the past decade with Canada, Mexico and some US states decriminalising its cultivation as well as its recreational and medicinal use.
That law change in 2018 revolutionised the US' hemp policy and brought a number of new innovations to the industry.
Some hemp entrepreneurs outside of the US also became interested in HHC because it is not banned.
Pihlainen noted that HHC was introduced to the market because some companies were trying to find loopholes in the cannabis prohibition law and make money from it.
"If you want to ban HHC as a drug, all countries have to do it separately. Or start doing it some other way, if you want to regulate it," Pihlainen told Yle.
Already banned in Finland, but not Sweden
In January, Finland classified HHC as a psychoactive substance banned for sale on the consumer market.
That classification prohibits the manufacture, import, sale, transfer and storage of HHC. However, the use and possession of such substances is not yet prohibited under current Finnish law.
In practice, this was a step towards designating HHC as an illegal drug, Pihlainen suggested
HHC products have been found in increasing quantities in Finland during import inspections by Finnish customs. These have included, for example, hemp oils, vape and baked goods containing HHC, according to Pihlainen.
"These products are on the borderline of legality. Even if they are made from industrial hemp, THC is often found in them. After that, it's a drug case," warned Pihlainen.
According to Pihlainen, some other EU countries have also taken steps to ban HHC. For example, Estonia has already classified HHC as an illegal drug.
In Sweden, however, online shops still sell HHC products. According to Pihlainen, Sweden has also started a process to ban HHC.
According to the EU drug agency EMCDDA, the entry of HHC and similar semi-synthetic cannabinoids into the market could be the first major change in more than 15 years in the market for "legal" cannabis substitutes.
The recent prevalence of HHC is somewhat similar to the rise in popularity of totally-synthetic cannabis products, sometimes marketed as "spice," in the 2000s. Initially these drugs circumvented drug legislation because they were new, but EU member states responded by banning them.
Would you like a roundup of the week's top stories in your inbox every Thursday? Then sign up to receive our weekly email.