Finland has been basking in summer-like temperatures in recent days but this is about to change - for a little while at least - according to the latest Yle weather forecast.
Some areas in the southeast of the country, such as the city of Mikkeli, recorded 24.2 degrees on Sunday, but from Monday weather conditions will begin to turn wetter and considerably colder.
"The weather will first begin to change in the south. A rain system will begin moving in and across southern regions on [Tuesday] afternoon," Yle meteorologist Nina Karusto said.
The temperature is expected to drop down to 10-15 degrees by Wednesday.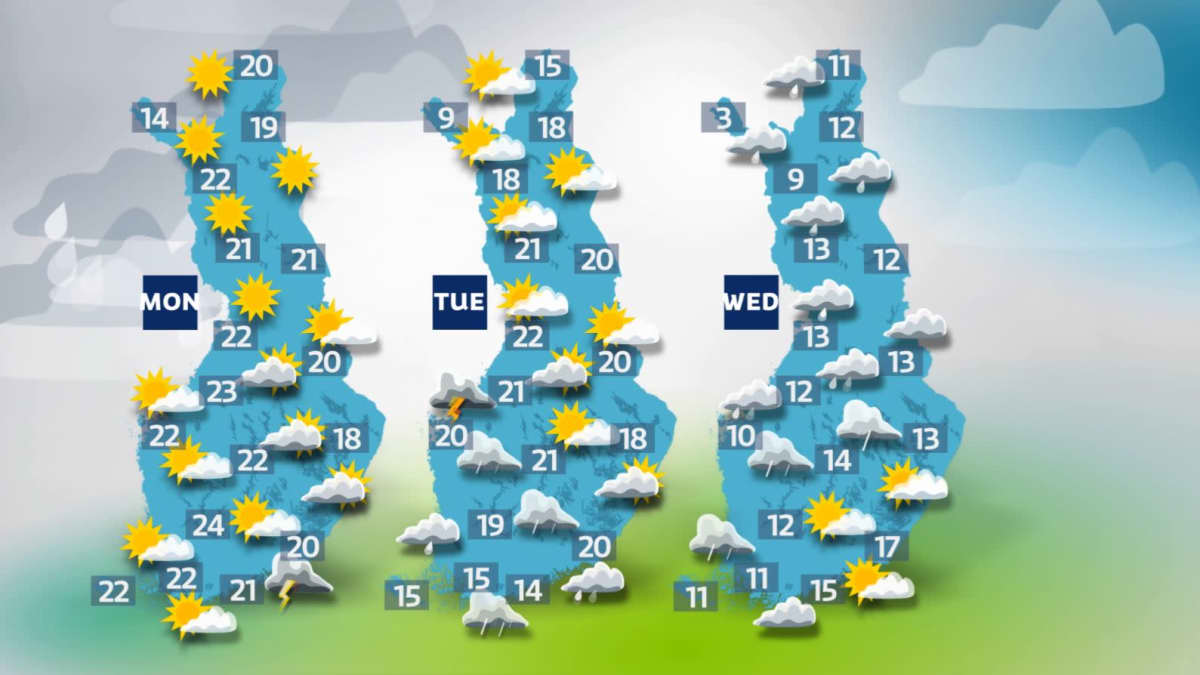 Thursday, which also marks Ascension Day and a public holiday in in Finland, is expected to be the coldest day of the week.
Temperatures in Lapland are forecast to stay below three degrees Celsius and could plunge low enough to cause sleet conditions.
Daytime temperatures in central Finland will hover around five degrees Celsius, while the south may see the mercury climb just above 10 degrees during the day.
Nighttime temperatures could drop below zero, even in some southern areas.
The cold weather spell is not expected to last long, however, with meteorologists forecasting warmer readings by the weekend. The mercury could hit again the 20-degree mark by Sunday, Karusto noted.
Would you like a roundup of the week's top stories in your inbox every Thursday? Then sign up to receive our weekly email.