The decades-long flight from rural to urban areas has turned Finland into a heavily-urbanized society, with the share of people living in urban or suburban areas estimated to be more than 80 percent.
A newly-launched online service — compared by its developers to the dating app Tinder — aims to reverse this trend by 'matching' the owners of vacant properties in rural areas with people who dream of living in the Finnish countryside.
"The problem we have now is that people are moving to Helsinki and to Turku and to big towns, but we know at the same time that almost one million people want to move back to rural areas. Our focus is to find ways we can help them," MTK's Director of Rural Vitality Päivi Nerg told the show.
APN also took to the streets of the capital to hear if any Helsinki residents are tempted to give up the hustle and bustle of city life for the peace and quiet of the Finnish countryside.
"Now at this point in my life the city is easier and better for me. But I identify with those people, I want to live in the countryside in peace and with more space," one respondent told APN.
Coalition crunch time
Talks aimed at forming Finland's next coalition government have been progressing relatively slowly at the House of the Estates in Helsinki since 2 May, but this week saw the negotiations reach a make-or-break point.
Finns Party leader Riikka Purra has said she wants to see substantial progress on the key issues of climate policy and immigration, leading to speculation over whether her party might walk away from the government formation efforts.
"[NCP leader] Petteri Orpo is under so much pressure to form a cabinet with these parties and it wouldn't go according to plan if this didn't happen, and all the other solutions, and other options, for these parties are worse than this one," Yle's political correspondent Hannu Tikkala told APN.
Skateboarders v City
Plans by Helsinki City to build a large events centre in the Suvilahti district of the capital have drawn criticism from the skateboarding community, as the construction would mean the demolition of a popular DIY skate park.
"This is a lot more than just the physical, concrete skate park. It's about the community and all the effort that went into building this," photographer, skater and protest organiser Oona Markkanen told the show.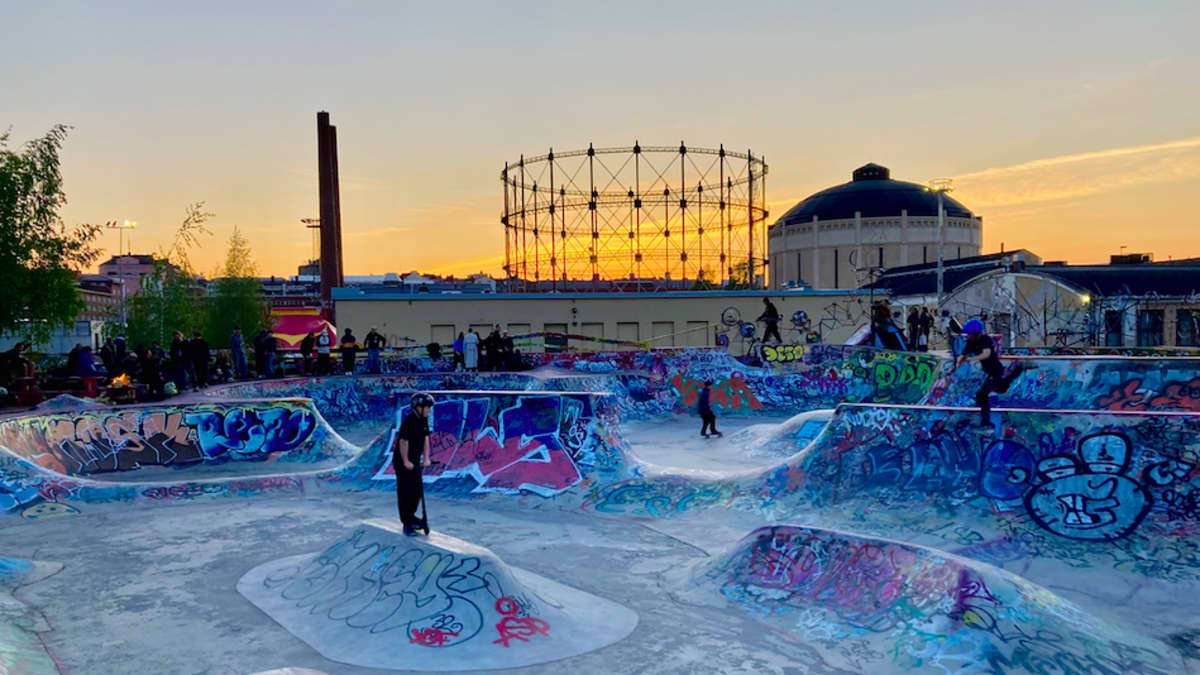 Join the conversation!
This week's show was presented by Ronan Browne and Veronica Kontopoulou. The sound engineer was Panu Willman.
If you have any questions or would like to share your thoughts, contact us via WhatsApp on +358 44 421 0909, on our Facebook or Twitter accounts, or at yle.news@yle.fi and allpointsnorth@yle.fi.
Would you like a roundup of the week's top stories in your inbox every Thursday? Then sign up to receive our weekly email.