Two adult Saimaa seals were successfully transferred within the Lake Saimaa region in late May, the University of Eastern Finland (UEF) said on Wednesday.
An adult female, dubbed Amalia, was transferred from Pihlajavesi to the Kolovesi basin, where researchers are worried by a significant decline in the number of female seals giving birth. A male named Tuukka was moved from Pihlajavesi to the southern part of Lake Saimaa. The seals have remained in their new habitats since being moved.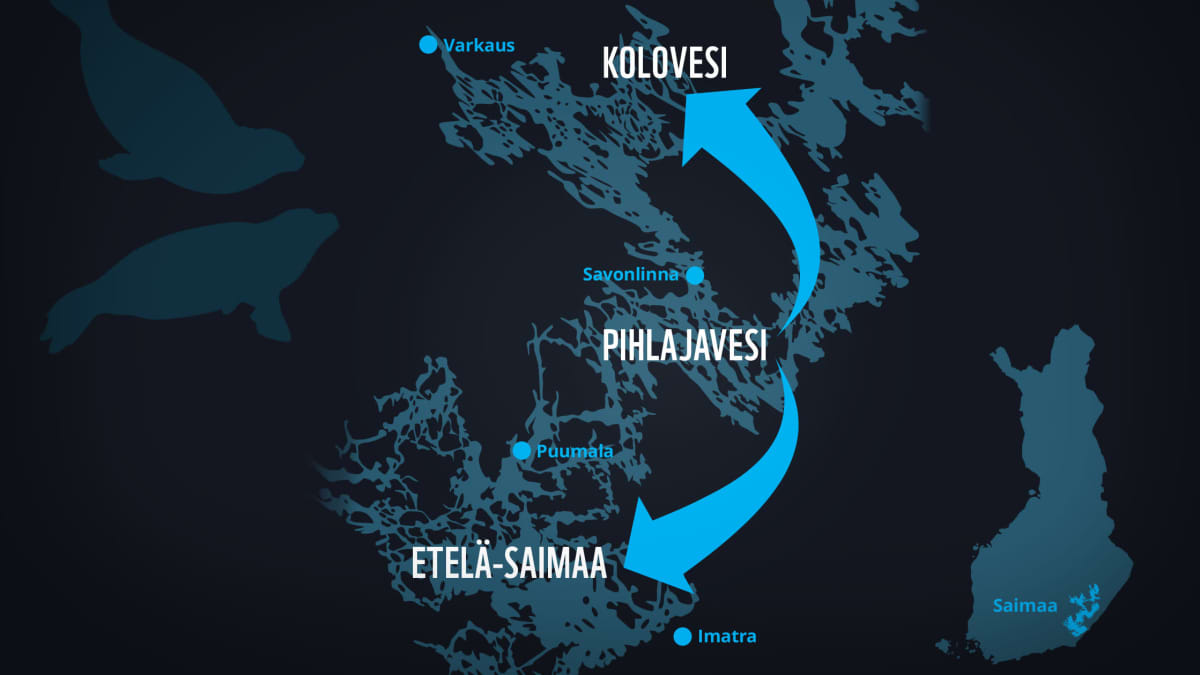 The transfers are aimed at maintaining the remaining genetic diversity of the Saimaa seal population and preventing the lake system's sub-populations from becoming too differentiated. Research indicates that genetic diversity within the 440-seal population is very low.
The species is only found in the lake district of Eastern Finland. Its population has been gradually recovering from the brink of extinction, with a record 100 pups born this spring.
Saimaa seals have only been translocated once before, in 1992.
"The entire translocation process, including capture, transport and handling, took only a few hours. Everything went smoothly, and a veterinarian was there to look after the seals' well-being at all times. Both Amalia and Tuukka were very calm about getting translocated," said WWF Regional Manager Ismo Marttinen, Fieldwork Manager for the seal translocations.
The transfer was conducted during the late-May moulting season, when Saimaa ringed seals can often be seen resting on rocks.
More relocations planned for 2024
Shortly after being moved, the two seals moved around areas within some 10km of their release points, but since then have each settled in a smaller area.
"Amalia has taken a liking to a sheltered bay on Kolovesi, where she's been resting, and Tuukka is catching fish on the southern part of Lake Saimaa. Both seals have already dived to depths of over 30 metres, indicating that they're foraging in new waters," UEF researcher Marja Niemi said in a statement.
Besides the UEF and WWF, the project also involves the state-owned Metsähallitus Parks & Wildlife agency and the University of Helsinki. Researchers plan to carry out more relocations next year, when three seals may be taken to new habitats.