Looking for things to do that don't cost anything? Here are ten ways to have fun without spending money.
1. Summer sauna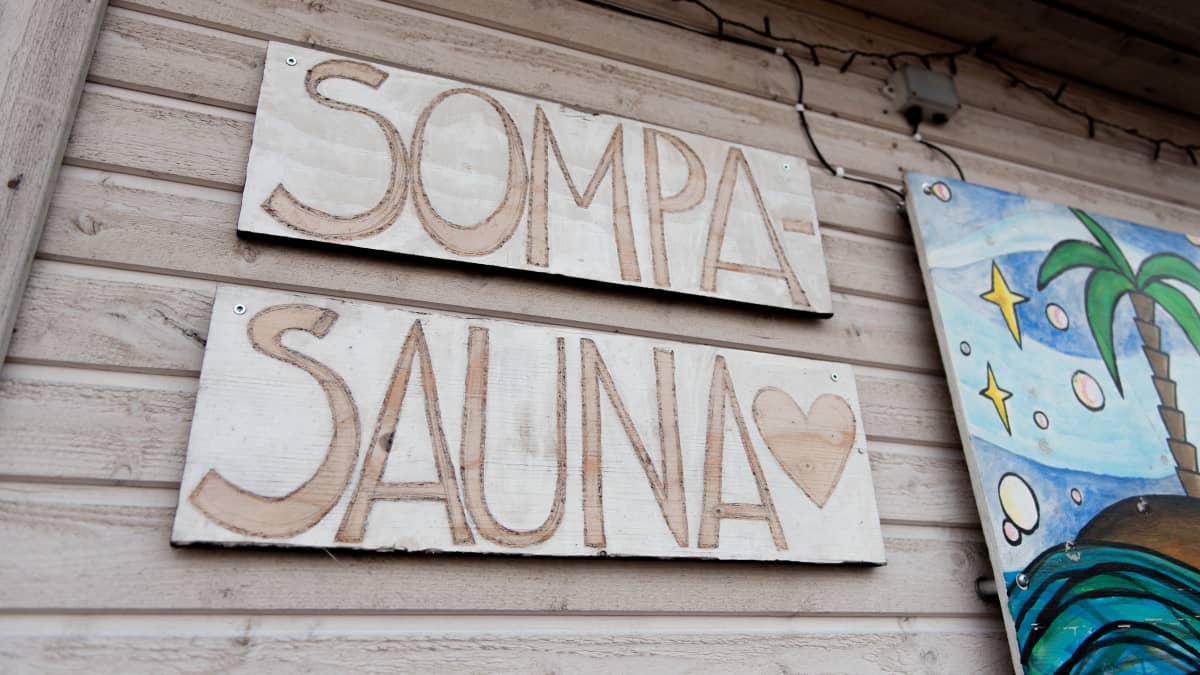 You don't need to sweat the cost of Finland's national pastime, relaxing in a sauna. While many people in Finland have their own private saunas, there are public alternatives as well.
Helsinki's Sompasauna in Verkkosaari is a volunteer-run sauna complex in the heart of the city. The bohemian option might not match the ritzier vibe of some of its capital city peers, but it makes up for that in community and convenience. Sompasauna offers the feel of a Finnish summer cottage within a walking distance from the Helsinki metro.
Sompasauna's rules are customary to any sauna in Finland—don't throw seawater on the stove, remember to keep the door closed when you enter and exit and try not to gawk at naked bodies. Other rules are a bit more specific to Sompasauna. While the sauna has a piano, guitar and other instruments on site, they ask that sauna goers refrain from playing loud music on their own speakers. Additionally, Sompasauna is a place of "sauna peace" creating a relaxing environment for all guests. The community has a zero-tolerance policy towards harassment or inappropriate and disturbing behaviour.
The sauna recommends donations, but you can volunteer instead of parting with cash. The community is always looking for people to chop wood, clean up trash, gather water and perform other services for the saunas.
In addition to Sompasauna, there are other free alternatives throughout Finland. Another option in Helsinki is Samposauna, a community tent sauna that pops up from time to time around the city. For more information on its happenings, check out the group's Instagram page and Telegram channel.
2. Free kayaking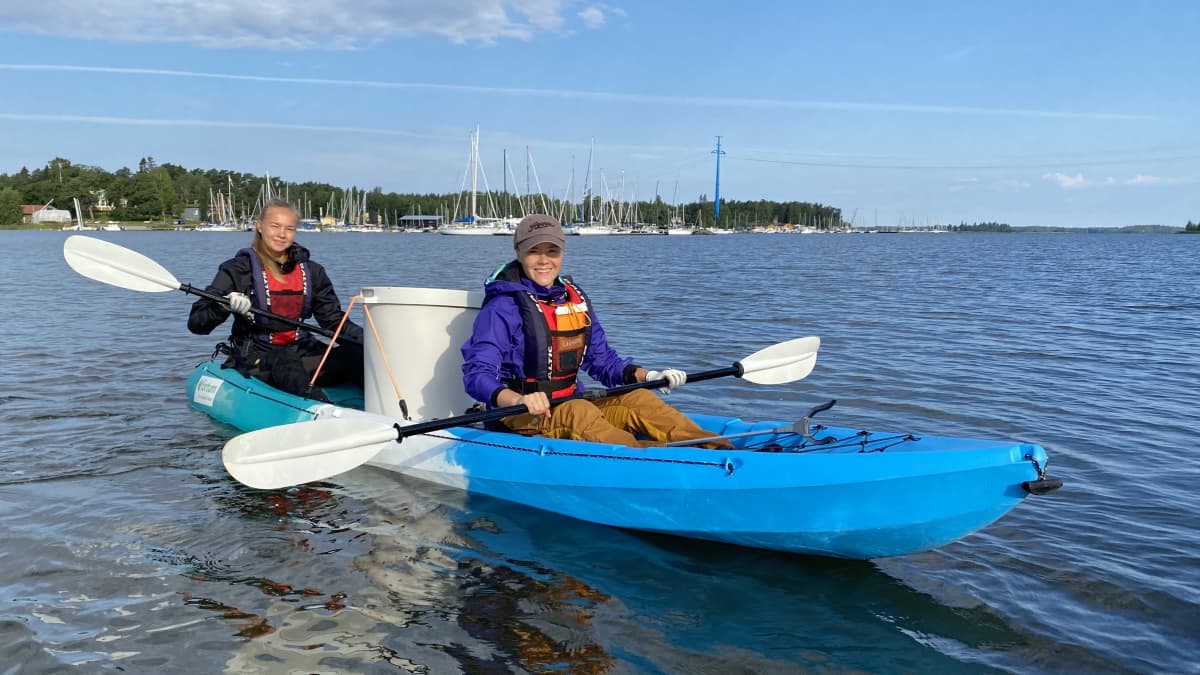 Looking for a wallet-friendly maritime excursion? Baltic Sea Plogging might be the perfect solution for you.
Plogging—a portmanteau from the Swedish words for picking up trash and jogging, plocka upp and jogga—usually refers to the land based activity of running while cleaning up road litter.
Itämeri Plogging takes this same concept, but puts the exercisers-turned-clean-up-crew in the Baltic Sea. The organisation offers two-person kayaks equipped with trash cans in a charity effort to both allow people to experience the Baltic Sea while simultaneously clearing it of debris.
The organisation runs several kayak spots around the country, including Helsinki's "Blueberry Land" (Mustikkamaa) and Vuosaari beaches, Espoo's Keilaniemi, the Yyteri Beach in Pori as well as along the Aura River in Turku.
Kayakers are responsible for weighing, sorting and reporting their garbage catch. Sunscreen, a hat and a water bottle are recommended for the adventure.
3. Wild swimming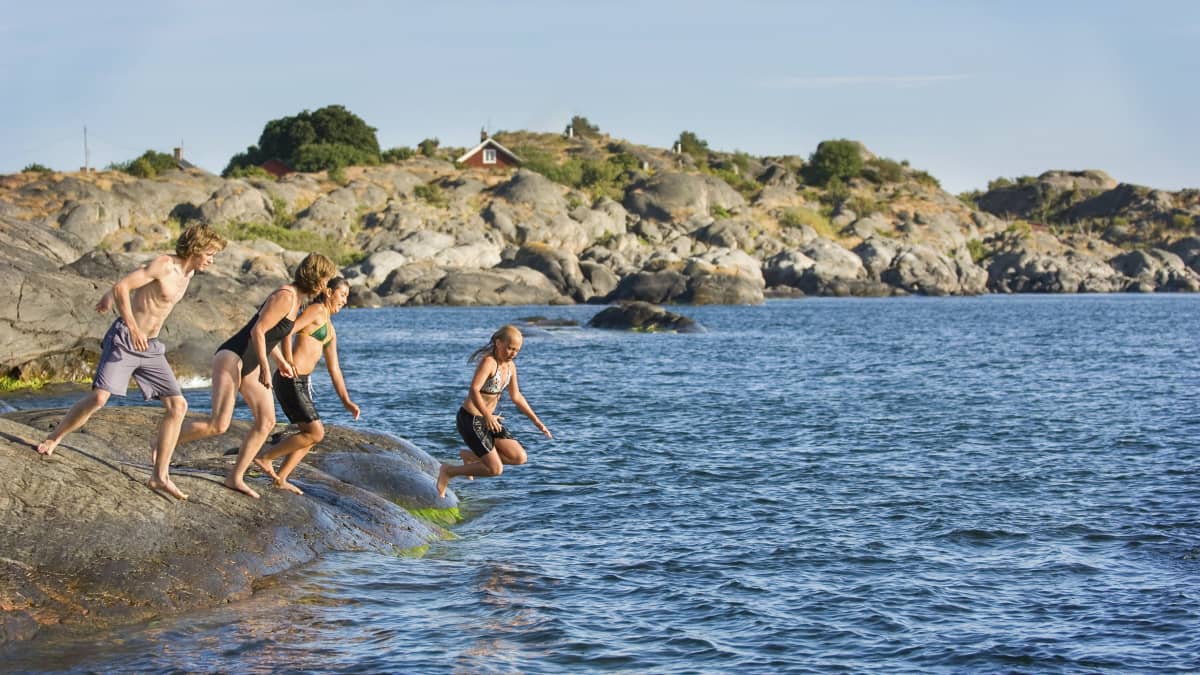 It's not summer without swimming in the "land of a thousand lakes." Wild swimming is not only fun but can also positively impact both physical and mental health.
Finland has more than 180,000 lakes, with the most notable being Lake Saimaa, home to the Saimaa ringed seal. Located in the Karelia region, Saimaa's 14,500-kilometre-long coastline not only makes it Finland's largest lake, but also the fourth-largest natural freshwater lake in Europe. Other popular lakes include Lappajärvi Lake, formed after a meteorite hit the site in South Ostrobothnia more than 70 million years ago, as well as Northern Lapland's Lake Inari, which boasts some of the clearest and cleanest swimming waters in the country.
If saltwater is more your thing, Finland's coast and archipelago feature some great dipping locations. Hietaniemi Beach, or "Hietsu," is the most popular beach in Helsinki. If you're in the capital it's also relatively easy to escape the city and head to the nearby seaside town of Hanko. Bellevue and Plagen beaches are two of the most well-known bathing spots in the area.
If you're out west, Yyteri Beach near the city of Pori, is considered child-friendly due to its shallow and warm waters. In the east, near the city of Kotka, you can find Kaunissaari. Finland has multiple islands called Kaunissari, which translates to "beautiful island." With its serene sandy shore laced with picturesque fishing huts, the one in Pyhtää, just a short boat ride from Kotka, certainly lives up to its name.
Finnish waters are generally clean and safe to swim in. However, as the summer weeks progress blue-green algae blooms may begin to accumulate. Check the water quality map service for more details.
4. Exercise your "Everyman's Right"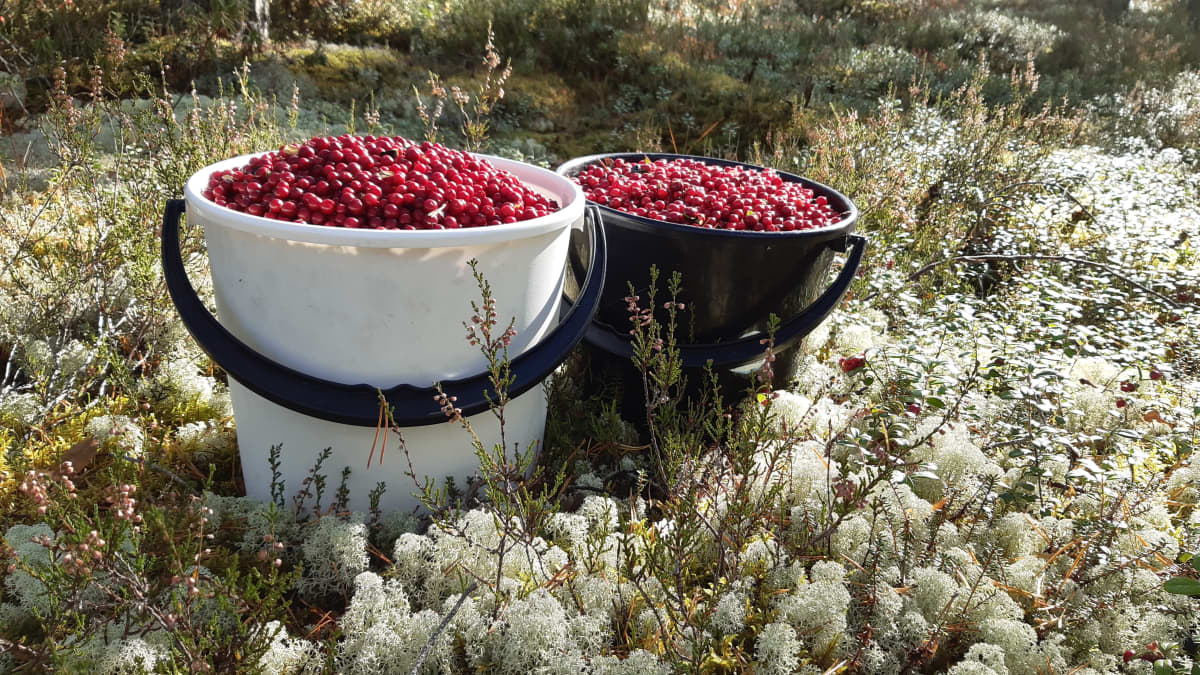 Residents and visitors have unparalleled access to nature thanks to the country's legally enshrined "Everyman's Right." This concept opens natural areas to everyone with only a few restrictions, but for the most part it sets up the freedom for people to roam throughout Finland.
One of the most popular and tasty ways to take advantage of this is by picking berries. You can pick wild berries all over the country, from raspberry bushes within Helsinki's city limits to cloudberries in the bogs of Lapland. The peak berry season starts in mid-July and ends around late September.
A general rule of thumb is to only pick the berries you can identify. Some safe ones include raspberries, strawberries, bilberries, cloudberries and lingonberries. If you found yourself wishing the berry season lasted longer, you can turn your attention to mushrooms as temperatures cool.
Everyman's Right allows anyone to freely camp and hike in Finnish nature with only a few stipulations. Nature enjoyers should be mindful of camping near private homes, lighting open fires without permission (or when forest fire warnings are in force) and cutting down or damaging trees.
If you want to take in some of the natural sights that Finland has to offer, the country's 41 national parks are all free to access. All of these parks—from the majestic fells of Lapland to the islands in the Finnish archipelago—feature hiking trails, camping areas and other amenities for visitors. While some parks may be a bit difficult to get to, the Helsinki metropolitan area parks of Sipoonkorpi and Nuuksio are both accessible by public transport.
There are also more local natural sights to take in outside of the national parks. Within Helsinki, hiking across the boardwalk to Lammassaari makes for a great visual contrast, with some of the country's best birdwatching within sight of Finland's tallest buildings in Kalasatama.
Other local attractions include the balancing rock of Kummakivi and Hämmäauteensuo in the Lake Saimaa region, Kanavuori in Jyväskylä, and Karhunpesänkivi, a "bear's cave" carved by glaciers in Lapland's Inari.
5. Try geocaching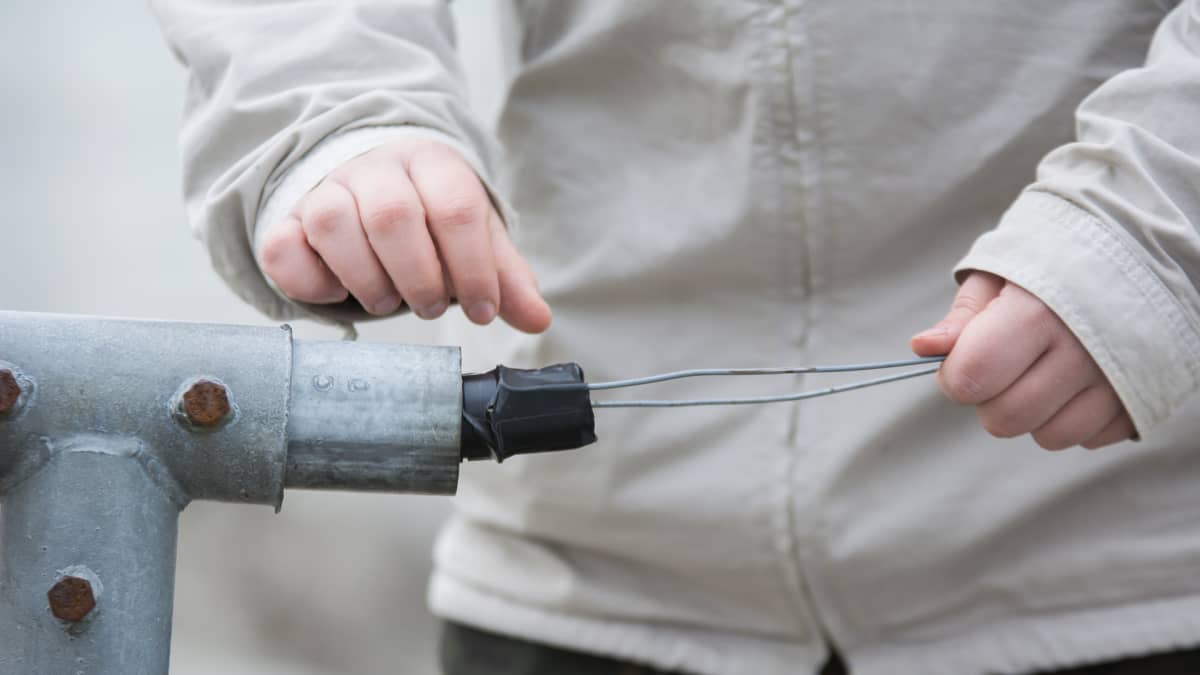 Geocaching is a great free activity for parents and children alike.
For the uninitiated, geocaching is similar to a scavenger hunt, in which participants place caches with GPS coordinates and upload them to Geocaching.com (requires a free account). Other players then use the coordinates and other clues given online to locate these caches.
Oftentimes the caches will contain a logbook with the names of their finders and occasionally small prizes may be included in the cache. It is customary to leave a gift if you take something.
The geocaching scene in Finland is quite active, and while many of the caches are in Finnish, it is possible to find a few with English clues.
Some possible geocaches to get you started could be this series on garages ("car palaces") in Helsinki's Kamppi district, a journey around Tampere's neighbourhoods and this Rovaniemi alphabet challenge.
6. Soak in some views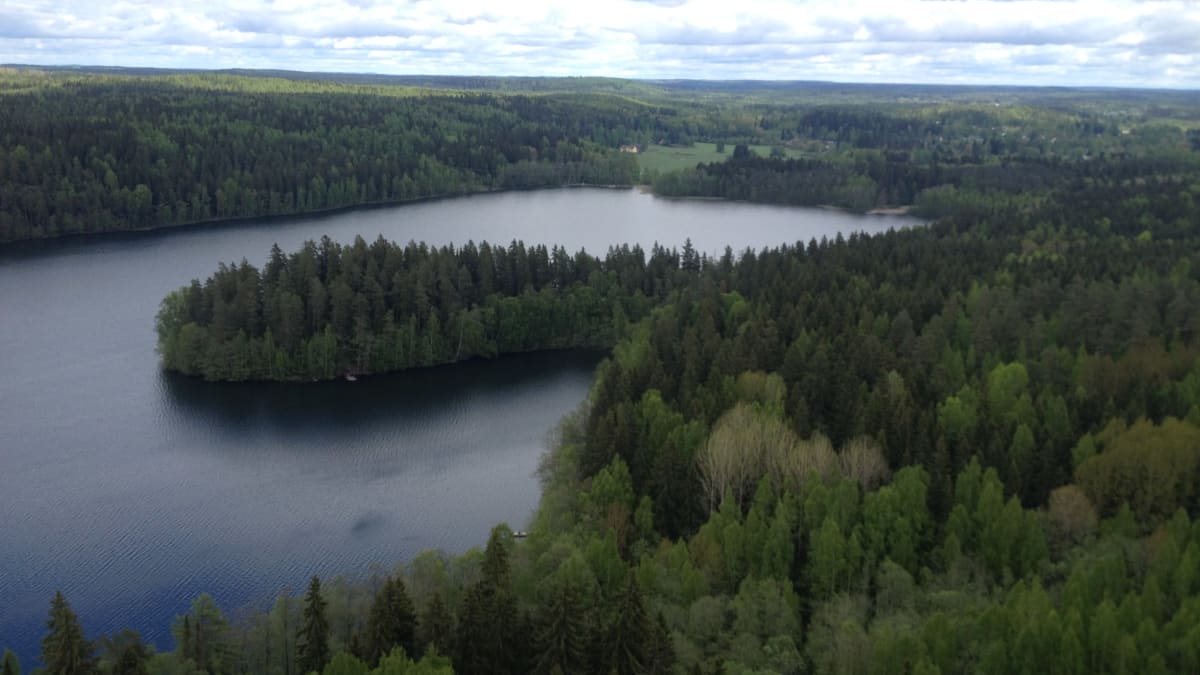 Who doesn't love a gorgeous view? Grab a picnic basket or catch the sunset—or in the case of Lapland—the midnight sun. Finland may not be mountainous, but it compensates for this with ample hilltops, parks and observation towers across the country.
Some popular spots in the capital include the hilltop of Kaivopuisto, located near Eira's pastel-coloured facades. Observatory Hill Park (Tähtitorninvuori), which is just a stone's throw away from Helsinki harbour, boasts some of the most spectacular views of the city centre. Outside the centre and 91 metres above sea level is Malminkartanonhuippu, the highest point in Helsinki and a great place for a free workout thanks to its 426 steps.
Beyond the capital, Hämeenlinna's Aulanko treats its visitors to one of the most spectacular vistas in the country. The scenery that opens up from the observation tower is said to have inspired composer Jean Sibelius to create Finland's most treasured symphony, Finlandia.
Old water towers can also provide great views. Check out Tampere's Pyyninkin torni and Jyväskylä's Harjun torni.
7. Check out a library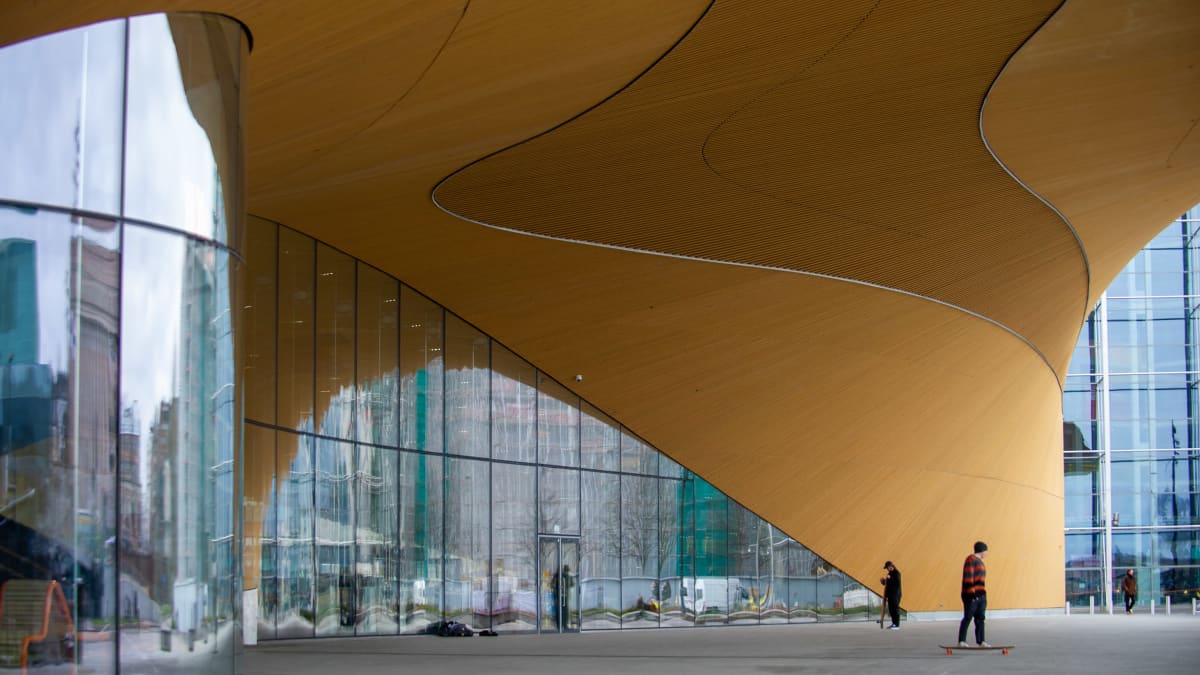 Visiting a library could be just the thing for a rainy—or even snowy—summer day. Helsinki alone has some 40 public libraries, including architectural gems like the contemporary Oodi Central Library and neoclassical National Library of Finland located near the Senate Square.
Libraries are not only popular among booklovers, but also often constitute a popular meeting spot for people of all ages. This is due to the wide range of events, equipment and activities they often provide for free. Oodi, located near the Central Railway Station, features chess tables and game rooms, where people can play with the latest consoles as well as classic video games from the 80s. If your mood calls for crafting, the library also has sewing machines and 3D printers.
Sports equipment and tools can also be found at libraries across Helsinki if you fancy trying your luck at disc golf, want to shoot hoops with some friends or need to borrow a cargobike for a move.
8. Go to a no-cost museum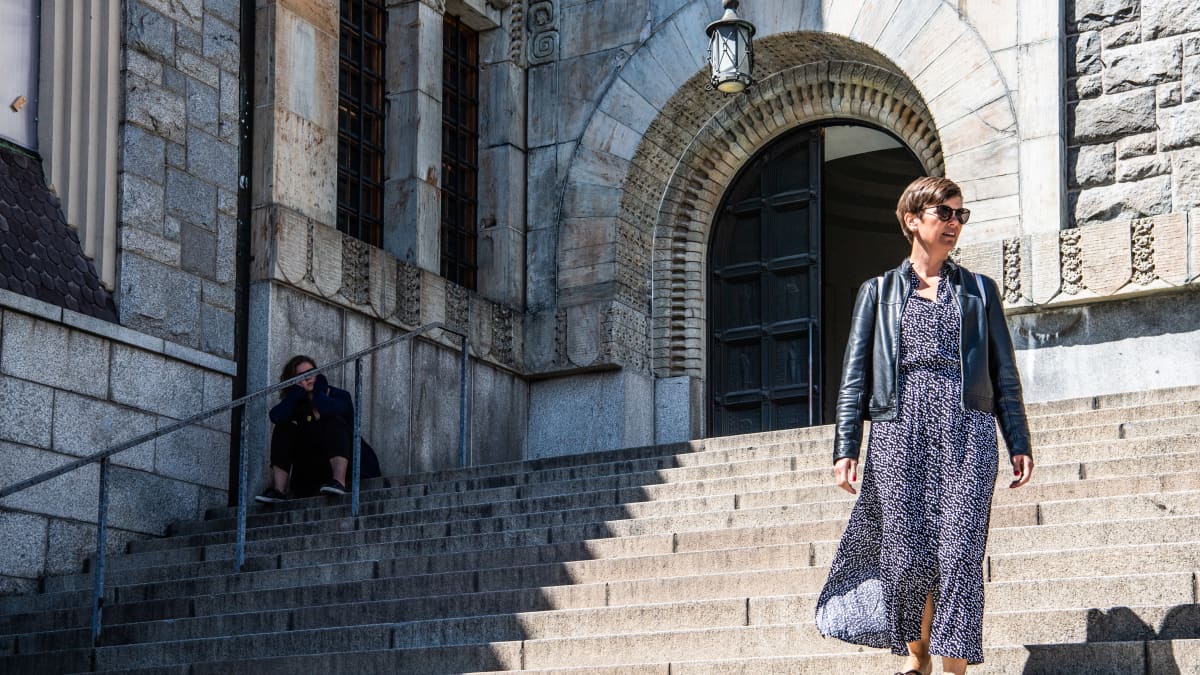 Many museums in Finland occasionally offer free entry, but some never charge for admission.
In the capital these include the Helsinki City Museum, the Tram Museum, the Burgher's House Museum and many more. In Tampere the Police Museum is worth a visit and don't miss the art galleries Titanik and Turku Art Hall along Turku's riverfront
Other museums, such as those part of the Finnish National Gallery, regularly offer free days when you can visit without paying admission. For a full list of those days and times in Helsinki, check out this site.
Free museum days and hours are also available in Tampere and Turku.
9. Wander and wonder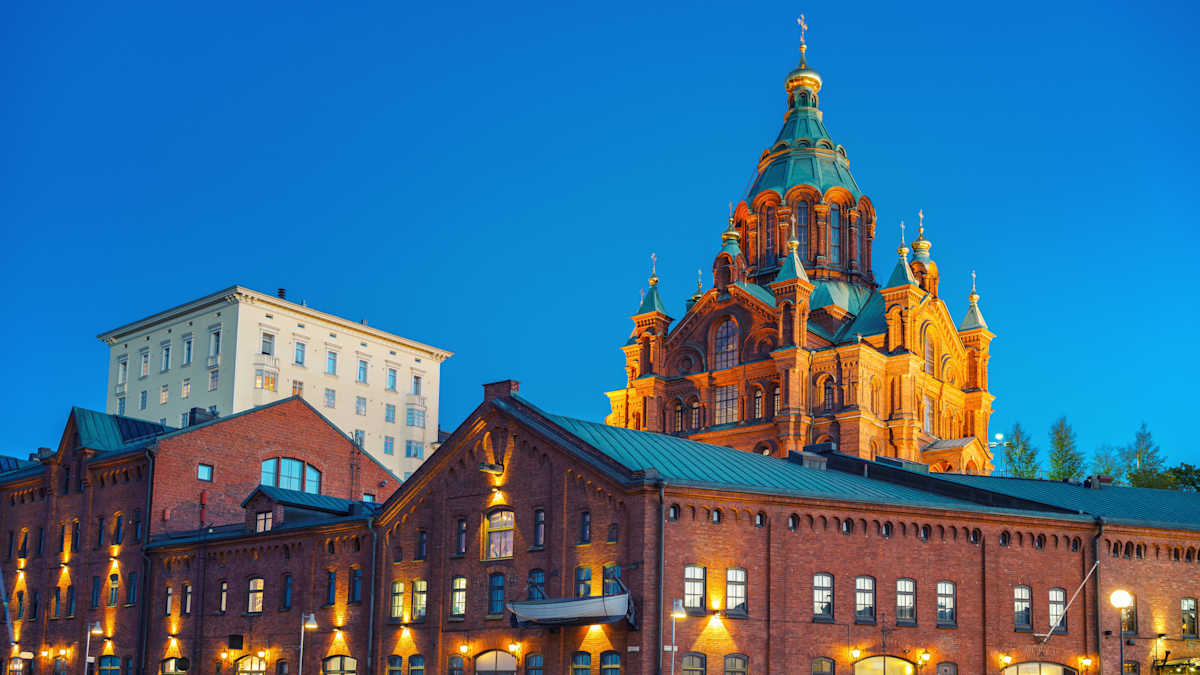 Summer is the time when everything comes to life in Finland, meaning there is no shortage of beautiful things to marvel at. Whether it's flowers, buildings or monuments you are looking for, Finland's smaller and bigger cities have a wide offering for lovers of aesthetics.
You can find a botanical garden in most of Finland's bigger cities. Helsinki's Winter Garden and Rhododendron park as well as the botanical garden of the University of Turku and Tampere's Hatanpää Arboretum, are some of the gardens where you can admire the flora for free.
From romantic art nouveau houses to modern functionalist buildings, Finnish architecture has something for everyone. Another way of appreciating the country's architecture is by visiting its churches. Helsinki Cathedral, Uspenski Cathedral and Temppeliaukio Church housed inside a rock are among the most striking buildings of the capital.
For those looking for something a little more child-focused, the South Karelian city of Lappeenranta builds an entire area made of sand sculptures using millions of kilos of sand. "Fairytales" is this year's sandcastle theme.
There are sculptures and monuments with interesting stories to be found in any Finnish town or city, but some of the statues in Helsinki can in fact tell their own story—scan the QR code and let the statue do the talking.
Free walking tours are also available in many cities. Some are self-guided while others may be run by volunteers.
10. Free events
Finnish cities offer a broad selection of fun events that will not cost a thing to attend.
The stage in Esplanade Park has been described as the capital's summer living room, where everyone is welcome to see the different acts that perform there each day. For those who are more interested in the visual arts, the exhibition of the Helsinki Biennial is an experience that could easily keep you busy for an entire day. Only a 20-minute ferry ride away on the island of Vallisaari, it makes for the perfect city escape that combines relaxing nature with thought-provoking art.
Taking up a new hobby, like skateboarding, could also be just the thing this summer. Helsinki skating community Skeittikontti is organising free lessons in the capital area every Tuesday and Friday for the entire summer.
Monday 12 June also marks Helsinki Day, when locals can enjoy a multitude of free shows and activities. Check out the programme here.
Another summer highlight is Siivouspäivä, or cleaning day. On 25 August entire cities turn into giant flea markets. It's an opportunity to reduce, reuse and recycle. You can sell or gift what you no longer need at designated spots.
Free summer events in other cities include: Hanko's Regatta, Rauma's culture-filled "Lace" Week, the Kotka Maritime Festival and an Apple Harvest event in Åland.
This article is by no means an exhaustive list, these are just some of the many free activities in Finland. Please share your suggestions and comments with us via Whatsapp via +358 44 421 0909, Twitter and Facebook.
Several venues waive admission for Ukrainians. Check out the websites of various attractions to see what offers are available to Ukrainian passport holders.