The Finnish state is looking to sell up to half of its current office space in the coming years because much of the space is currently empty due to remote work.
Usage of government office space is on average around 28 percent, according to a survey by Senate Properties, which manages real estate for the state.
That means that in practice, just three out of ten state employees working in offices are on site during any one working day.
Tuomas Pusa, operative director at Senate Properties, says the state simply has too much office space for its current needs.
Pusa says that hanging on to excess property means unnecessary energy consumption and inefficient use of taxpayers' money, and therefore he can't allow the current situation to continue.
Senate Properties hopes to consolidate some agencies and departments into the same premises, after consultations with the affected organisations.
Work requiring specialist devices, or involving classified information, would still require separate premises.
That said, Pusa believes that most departments' government work can occur in the same spaces as office workers from other departments. In the future, ministries might not be situated where they currently are, he added.
Properties on sale
Pusa says that hundreds of thousands of square metres of state-owned office space will be sold off. Overall, the state currently owns more than a million square metres of office space.
"If the usage rate remains this low permanently, we could dispose of up to half the office premises this decade," said Pusa.
If the government does not need space for its own purposes, it will be sold off so that the resources can be used for other priorities. Pusa declined to put a monetary value on the property, however.
"Individual properties typically yield between a few hundred thousand euros and tens of millions of euros," said Pusa.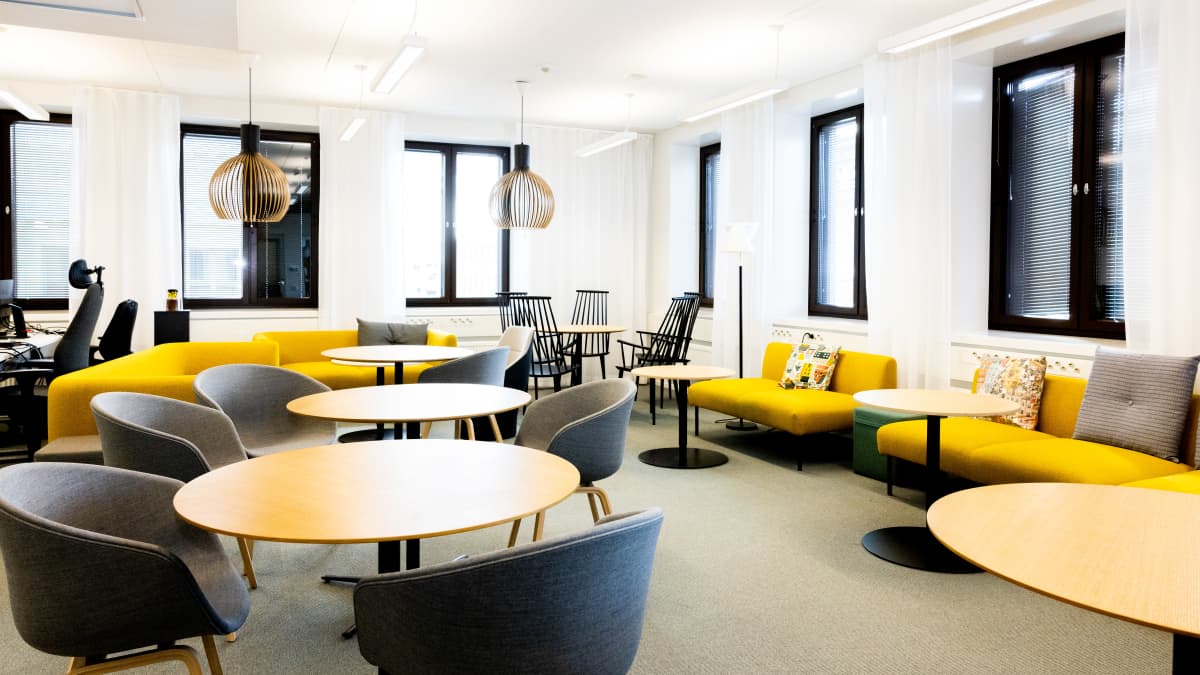 Helsinki buildings worth the most
State-owned property is located throughout the country, in dozens of municipalities from Helsinki up to the far north. Helsinki and the wider capital city area hosts the most.
Helsinki property is also the most valuable. Ministries, for example, are situated in exclusive districts in the historic centre of the city, close to the Market Square among other locations.
The state has not yet decided anything about property sell-offs. Once those decisions are made, the buildings will be listed.
"Anyone can buy them, so long as they comply with the legal requirements," said Pusa.
Real estate expert Matti Vierula has estimated that the ministries' premises alone are worth around half a billion euros. He noted that the former headquarters of forest products firm UPM, located close to the Market Square and many ministries, sold last year for 116 million euros.
Remote work proliferated during pandemic
The low usage rates are largely explained by the proliferation of remote work during the Covid pandemic. Many government departments do knowledge work that can easily be performed from anywhere.
"There is no return to the old regime," said Pusa. "People like remote work."
The same phenomenon is apparent in other workplaces too. Yle has previously reported that usage rates at knowledge workers' places of work are around 15-30 percent on average.