Finland's outgoing foreign affairs minister, Pekka Haavisto (Green), announced on Thursday that he is running as a candidate in next year's presidential election.
Haavisto has run for the office twice before, in 2012 and 2018, both times against current President Sauli Niinistö. Haavisto came in second in both of those elections.
To run next January, Haavisto will need to gather 20,000 eligible voters to form a constituency association, according to Finland's presidential election rules. Collection of signatures began on Thursday.
At a press conference announcing his presidential bid on Thursday morning, Haavisto said he wants unity in the country, and that he wants Finns to gather at the same table.
"The presidential election is a distinctly personal choice and I have been contacted by many who say that they never voted for the Greens but that they'd like to participate through campaign work or by voting for me. It's important that everyone can participate in the campaign regardless of party affiliation, age and place of residence. That's why I think it's natural to run for office through a constituency association," Haavisto said.
He also noted that it is a good idea to consider the impact that Finland's membership in Nato will have on the president's duties. He pointed out that such changes would require a constitutional amendment that would only begin to apply to the president who is elected in 2030.
A reporter asked Haavisto what role his partner, Ecuadorian-born Antonio Flores, will have in the campaign.
"At home, Antonio clearly expressed that he wants as small a role as possible. Nowadays, a partner has his own profession and duties. Of course my partner supports me, but the candidate himself is responsible for the substance," Haavisto explained.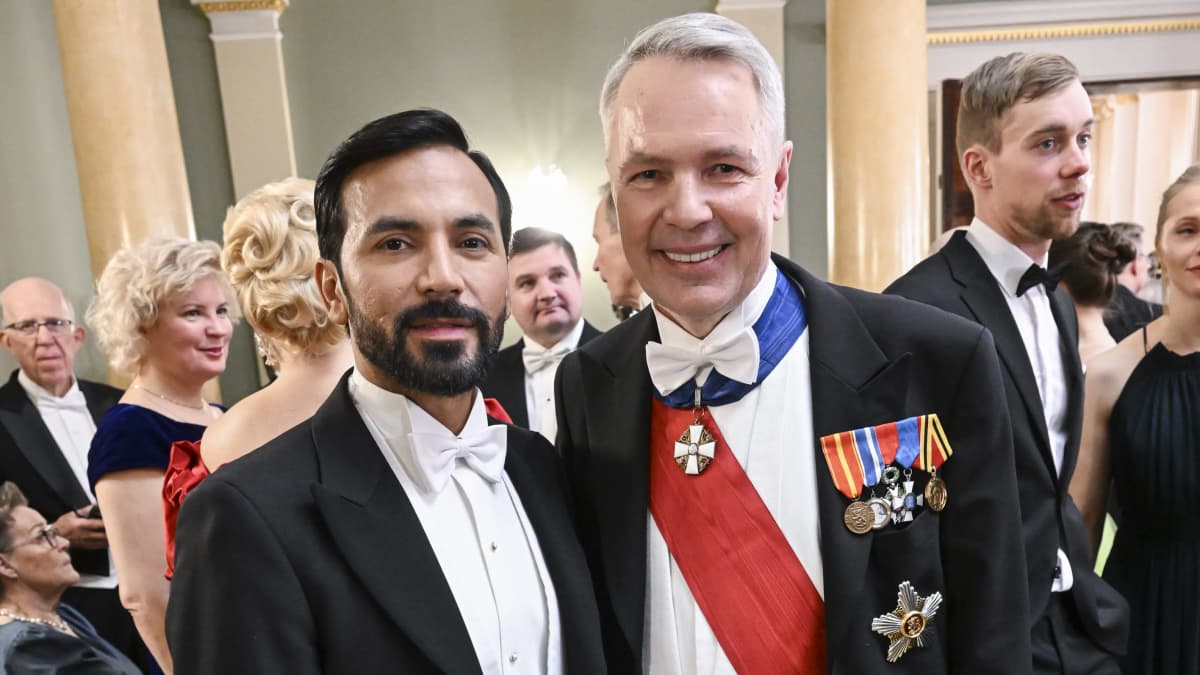 The Greens are set to meet this weekend to formally decide on whom they will support to run for president, and to pick a new party chair.
Third run
Haavisto placed second in the last two presidential elections against Niinistö.
In 2012, Haavisto made it to the election's second round, drawing 37.4 percent of the votes. In 2018 Niinistö won in the first round, with Haavisto receiving support from 12.4 percent of voters.
Niinistö, 74, will reach the end of the presidency's two six-year term limit next year.
The 65-year-old Haavisto was first elected as an MP in 1987 and chaired the Green League twice. In 1995, he became the first European cabinet minister to represent a Green party. He has the longest ministerial experience of anyone in the current caretaker cabinet, having served as foreign minister since 2019.
Haavisto has topped presidential polls carried out by media outlets, including Yle, for several months.
In Yle's survey in May, Haavisto saw 28 percent support, while the Bank of Finland's Governor and former longtime Centre Party parliamentarian, Olli Rehn, came in second place with backing from 15 percent of respondents.
Trailing just behind him with 13 percent support was Mika Aaltola, director of the Finnish Institute of International Affairs.
Before Thursday, the only officially announced presidential candidate was MP Harry "Hjallis" Harkimo of the small Movement Now (Liike Nyt) party.
Would you like a roundup of the week's top stories in your inbox every Thursday? Then sign up to receive our weekly email.