The National Bureau of Investigation (NBI) and police in Häme suspect four members of a far-right extremist group of committing an aggravated firearms offence with terrorist intent.
Three of the suspects are also believed to have trained for committing a terrorist offence.
The group also held staunch anti-immigrant views, police said.
During the course of a preliminary investigation, officers learned that the Lahti-based group used a 3D printer to manufacture FGC-9 submachine guns.
Investigators believe the suspects were influenced and motivated by accelerationist ideology, which refers to using violence to expedite the collapse of democratic society, a school of thought which far-right movements have embraced in recent years.
Detective Inspector Tuomas Kuure told Yle that the suspects used terms including "siege", "incitement" and "race war" in their communication with each other — all terms associated with accelerationist thinking.
Kuure added that in one conversation, the suspects said that it would be too late to start manufacturing weapons after the race war had already started.
Suspects linked to other far-right groups
While the investigation into the neo-Nazi case in Lahti is ongoing, police have separately completed a probe into the activities of a far-right extremist group in the town of Kankaanpää, and a file has been prepared for prosecutors.
The Kankaanpää case marks the first time charges have ever been filed against a far-right group in Finland.
The two groups have similar motivations and both appear to have been heavily influenced by accelerationist thinking, although no direct link between the two has yet been established by investigators.
Kuure noted that the Lahti group were found to have participated in far-right music events and had links to other extremist organisations.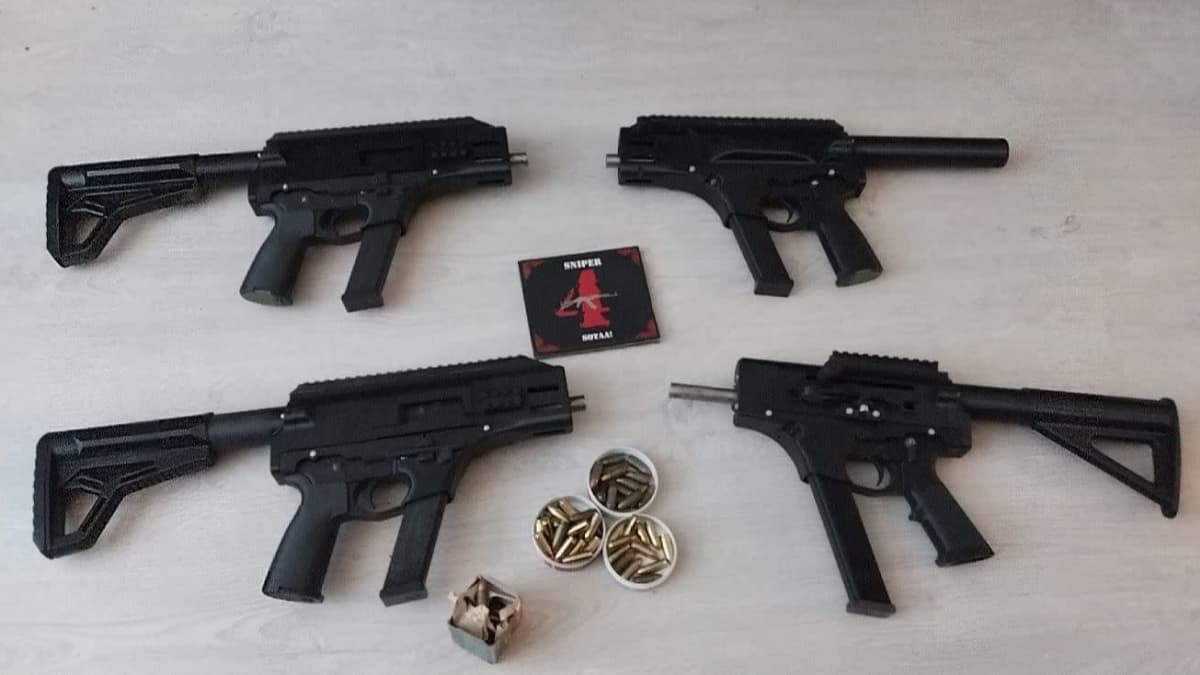 The four members of the group are each suspected to have contributed to the construction and design of the 3D-printed weapons.
Police believe the group started manufacturing weapons in the apartment of one of its members, and then later made them in a rented garage.
During searches conducted during the course of the investigation, police seized four 3D-printed firearms, numerous printed gun parts and 1,500 cartridges that fit the printed weapons. The police also seized a rifle, a homemade pistol, a gas gun converted into a firearm as well as a number of 3D printers.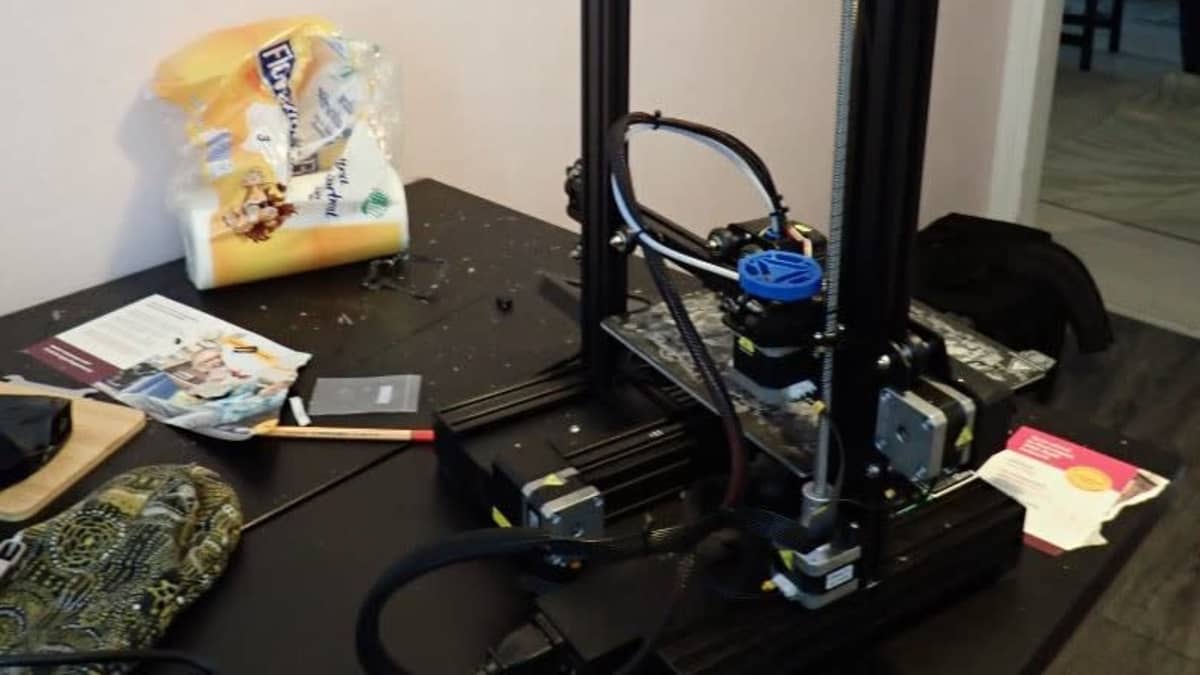 The search also led to the discovery of cannabis plants.
Police noted that the group were arming themselves with the weapons in preparation for committing violent acts.
"Police believe that the targets of the planned violent attacks were selected on the basis of their skin colour, political views or other ideological views. In addition to individual targets, the suspects also discussed planning attacks on various types of infrastructure, including the power grid and railways," Kuure said.
"The individuals are suspected to have trained specifically with the 3D weapons and were prepared to carry out a terrorist act with the weapons," he added.
Suspects have criminal records, far-right links
Some of the suspects in the case have links to other high-profile criminal cases.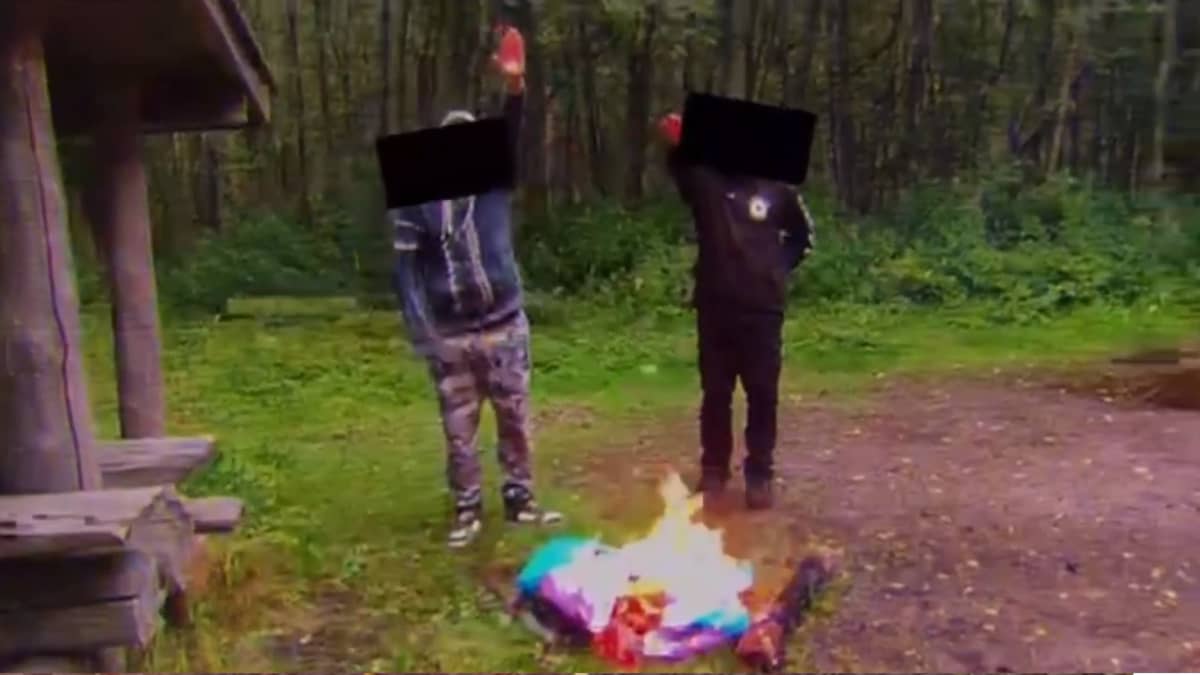 One of the suspects, a man born in 1994, organised an attempt to disrupt a story time event for children hosted by a drag queen at Oodi Central Library in Helsinki last summer.
A second suspect, a man born in 1996, has prior convictions for drink-driving as well as drug offences. He is known by police to be a right-wing extremist but has not previously come to public or media attention.
A third man, born in 2001, is a well-known neo-Nazi from Oulu, according to Yle's sources. He faces charges of incitement against an ethnic group as is suspected of stealing and burning pride flags in Oulu in August 2021.
The fourth suspect is the oldest of the group, a man born in 1957, and he is known to be a prominent figure within far-right and neo-Nazi circles. An Yle investigation in 2021 found evidence that he shared the home addresses of then-interior minister Maria Ohisalo (Green) and Prosecutor General Raija Toiviainen with the intention that they would be the targets of harassment.