In response to mounting criticism, some public places in Finland have chosen to revert their unisex toilets to separate facilities for men and women.
One of those is the Rewell shopping centre in Vaasa. About six years ago, the business introduced gender-neutral restrooms with the aim to aid inclusivity and save space.
Critical feedback started soon accumulating, particularly from women, prompting the return of gender symbols on the shopping centre's restroom doors in August 2022.
"The feedback, mainly from female customers, was that not all visitors were keeping the restrooms tidy. Hence, we reintroduced the gender division," said Susanna Spak, the CEO of Rewell.
She explained that now some stalls are designated for women, some for men, and one stall remains gender-neutral, alongside an accessible restroom.
The spread of gender-neutral unisex toilets in Finland accelerated rapidly after the amendment of the Equality Act in 2015, which aimed to prevent discrimination based on gender, gender identity, and gender expression.
Despite their increasing number, unisex toilets have sparked mixed reactions. While some places have made changes based on feedback, new gender-neutral restrooms continue to be introduced.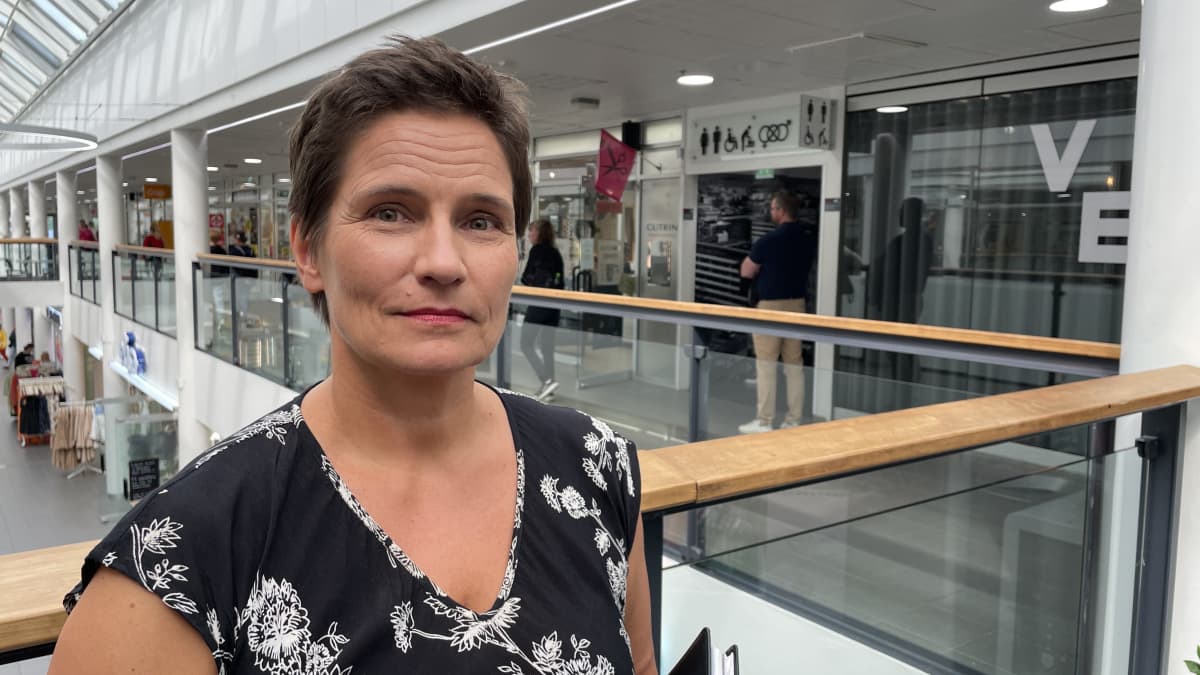 Unisex toilets receive both praise and criticism
In the case of Tampere University Hospital, the negative feedback from users resulted in the hospital reverting its public toilets to separate men's and women's facilities.
Despite this, the new Oulu Hospital, which is being partially designed by the same architectural firms as the Tampere Hospital, has chosen to incorporate gender-neutral restrooms with shared vestibules marked with gender-neutral symbols, along with single-occupancy restrooms.
The Helsinki Central Library Oodi, completed in 2018, has also retained its gender-neutral toilets despite criticism – which has been steadily fading.
"In June, we received one piece of feedback regarding the gender-neutral restrooms, while there were none in May and April. The restrooms have not been changed based on the feedback. We inform those who inquire that Oodi also provides single-occupancy restrooms, and all of them are gender-neutral," Kari Lämsä, Oodi's service manager, said.
Why do gender-neutral restrooms provoke such debate and strong emotions?
Most critics of gender-neutral restrooms highlighted the untidiness of the shared spaces.
Messiness was the primary reason for customer dissatisfaction, even though the restrooms are cleaned eight times a day, Spak from the Rewell shopping centre pointed out.
"Since the change, I haven't personally heard any negative feedback, so I believe the current solution pleases everyone. We recently renovated all the restroom surfaces, which makes cleaning easier," Spak said.
Some women also expressed feeling unsafe or uncomfortable in unisex restrooms; for example, some said applying makeup can be awkward when a man is washing his hands nearby.
Hanno Airas, CEO of Novosan, a company specialising in public toilets and baby-changing facilities, said he has encountered a lot of "toilet shame" in his work.
He explained that a surprising number of people suffer from shy bladder, feel embarrassed by restroom sounds, and experience shame and insecurity in public restrooms.
Suitable toilet design should also include consideration for different cultures and nationalities; for instance, gender-neutral restrooms may not be without challenges from religious perspectives.
Airas also acknowledged the criticism regarding the cleanliness of gender-neutral restrooms.
"If there are only stalls in the restroom, they can be quite messy. Some men are accustomed to using urinals while standing, and now that they use stalls standing up, urine may splash onto the toilet seat. This quickly creates a very dirty feeling," Airas explained.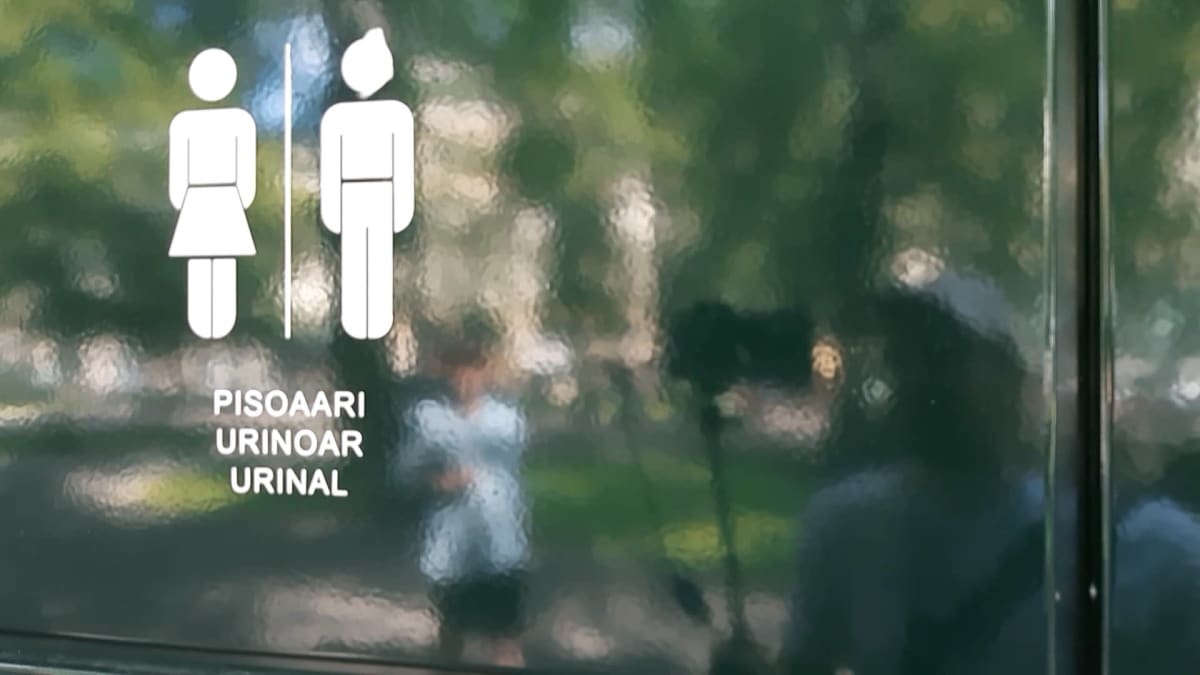 "Everyone should have access to safe restroom facilities"
The Equality Ombudsman regularly receives reports of cases where discrimination is suspected based on gender identity or expression, according to Senior Inspector Päivi Lehto.
These cases can include situations where individuals belonging to gender minorities have been denied the use of dressing facilities that align with their identity.
"At the moment, we have very limited legislation that takes gender diversity into account in gender-segregated spaces and services. The Equality Ombudsman has to assess individual situations on a case-by-case basis," said Lehto.
Last spring, the Equality Ombudsman recommended to the parliament that the law should explicitly address how gender diversity is considered in dressing and sanitation facilities.
The matter is now being actively promoted during the new government's term.
Lehto pointed out that individuals whose gender is unquestioned may not be aware of the challenges faced by gender minority individuals on a daily basis.
"The positive aspect of unisex facilities is that one's gender doesn't have to be defined at the restroom door, potentially avoiding negative attention," Lehto said.
Lehto stressed that safe restroom facilities are a right for everyone, including those from different cultural and religious backgrounds.
"When updating legislation, we must take into account the equality and equal opportunity principles, ensuring that new construction provides inclusive and safe spaces for all," Lehto noted.
She also emphasised that sexual and gender-based harassment is prohibited by equality laws, and any such cases must be addressed promptly.
Examples of good unisex toilets exist
Not all gender-neutral toilets are criticised. According to Airas, the right spatial division is crucial.
For instance, urinals can be made available for men, but they should be separated from the rest of the restroom. Airas cited public sauna Löyly's unisex restroom in Helsinki as a successful example, where urinals are discreetly separated from the main area by saloon doors.
Enhancing comfort can also involve providing good sound insulation and sound design within restroom stalls, as restroom sounds can be embarrassing for some. Background music or soundscapes in the restroom can help mask these sounds.
Airas suggested that in large unisex restroom areas, there could be separate single-user restrooms. It is essential to carefully consider the overall picture.
"If we want unisex restrooms, we must consider the perspectives of everyone: children, young people, people from different nationalities, religions, genders, and ages. Suddenly, what seemed like a simple issue becomes very complex," Airas noted.