In the US, the first American football game of the year is one of the bellwethers that autumn has begun. But in Finland, the final football game of the season marks the last breath of summer as air begins to cool and daylight hours wane.
In Finland, where ice hockey, association football and the baseball variant pesäpallo, reign supreme, American football is a niche sport.
While the US is the centre of the football universe, Finland has become a dominant presence in the sport in Europe, boasting five titles in continental championships.
"It's something I think Finnish people can be really good at, American football, you have that sisu, which is very important in this game. You're gonna have a lot of adversity and have to play when you're hurt. I think it fits well to Finnish culture to play this game," defensive lineman of the West Virginia University Mountaineers, Edward Vesterinen, told Yle News. The Finnish word sisu means fierce determination and grit.
Vesterinen is among a new generation of Finnish players aiming to forge a career in North America. It's a long shot, but some are willing to dedicate their lives to the sport in Finland.
Julius Majander, a former wide receiver (the player that catches the ball for those less familiar) for the Helsinki Roosters and current coach for the Finnish national team, said playing the sport has a unique set of challenges in Finland.
"I think it's worth all the sacrifices. Of course, it is tough. We all have jobs and school and everything in between. So it takes time away from your life, but we all do it happily. We're like a family in football," Majander said.
American Football in Finland is featured on the latest episode of Yle News' podcast All Points North. Listen to the episode via this embedded player, on Yle Areena via Apple or Spotify or wherever you get your podcasts.
Maple Bowl
Finland's top league, the Vaahteraliiga (Maple League), boasts teams with English names, including the Kuopio Steelers, Helsinki Roosters and Wasa Royals, to name a few.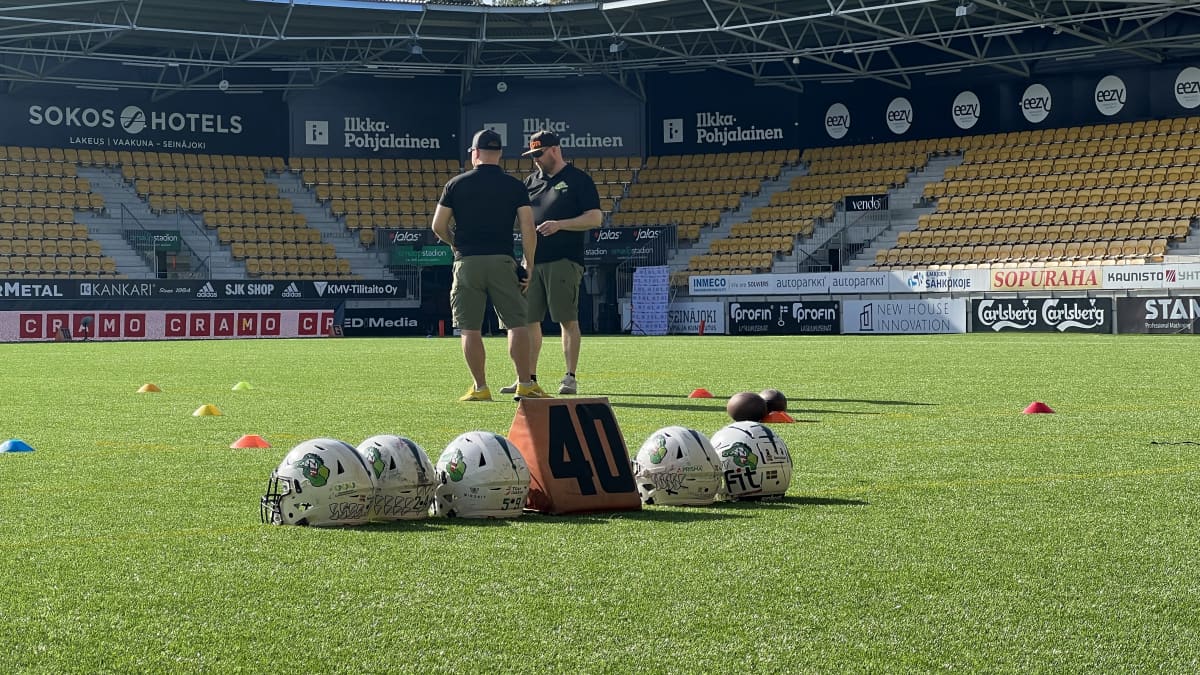 This year's Maple Bowl, or Vaahteramalja — named after a trophy donated by the Canadian Embassy — was contested between the Porvoo Butchers and the Seinäjoki Crocodiles on Saturday.
Majander said each team is mostly composed of Finns, with three imports from the US.
The centerpoint of Porvoo's defence was one such import, former University of Washington linebacker Brandon Wellington, who found the daylight a little strange when he moved here this summer.
"When I first got here it was crazy," Wellington said, adding that, "I was only sleeping two hours a night and the sun coming up early, the whole big time change."
Jet lag was an issue at first, and Wellington jumped straight into matches and practice. Despite the rest issues he quickly found his footing in Finland.
Wellington made a play during the Maple Bowl that earned him the game's Most Valuable Player award. His main position is on the defensive side of the ball, and he helped Porvoo smother Seinäjoki's offence. At the same time, he also switched over to the offence where he ran in a touchdown. While it is standard in lower levels of the sport — like at the high school level — for athletes to play both offence and defence, only the best players tend to do this after reaching the college level.
The Crocodiles did have home field advantage at the OmaSp Stadium in the South Ostrobothnian city of Seinäjoki, but Porvoo's defence was too much to match for the Crocs. A costly dropped punt by Seinäjoki put the ball into Porvoo's hands, ruining any chance of a home team comeback. After halftime, the Butchers scored three successive touchdowns to secure the 44th Maple Bowl by 27-7.
But it wasn't just US talent shining on the field. Porvoo's 18-year-old wide receiver Luukas Eerola scored three touchdown receptions, tying the Maple Bowl's all-time record.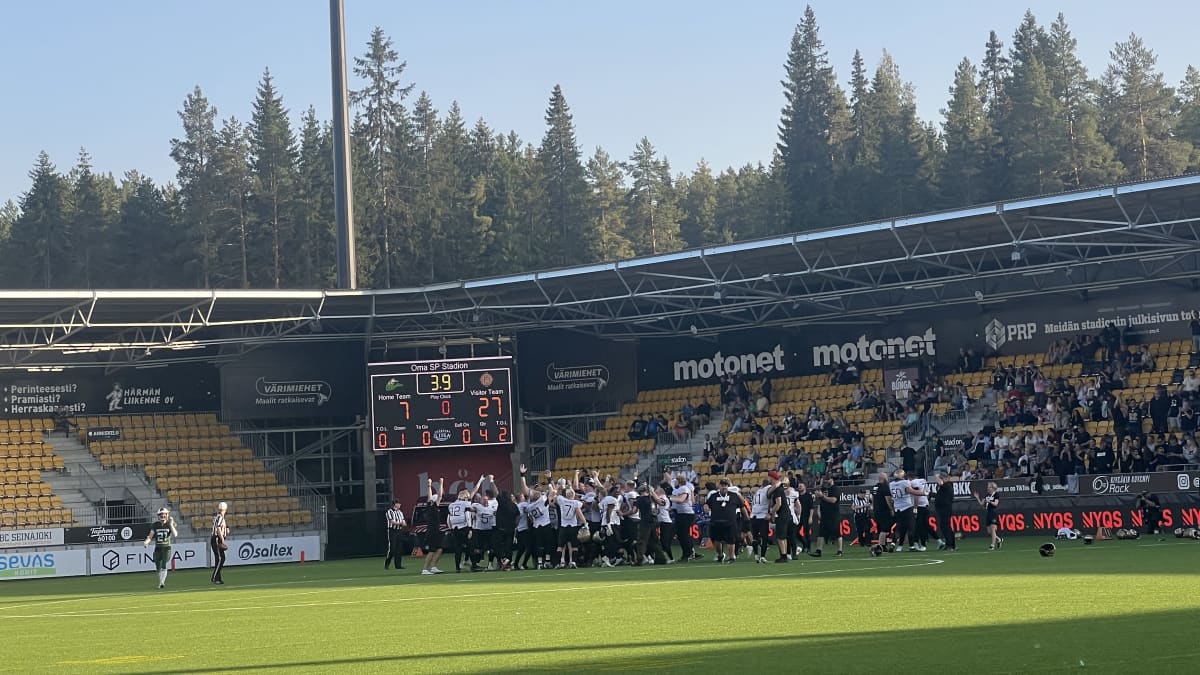 US vs Finnish American football
Majander credited the education system for helping import the sport from the US.
"I think it all hails to exchange students back in the 80s. There was a big influx of high schoolers going abroad to America for an exchange student program, and they brought football back," Majander told Yle News.
The American Football Association in Finland's (abbreviated as SAJL in Finnish) website says players used hockey helmets as a substitute and teams shared equipment in the early days.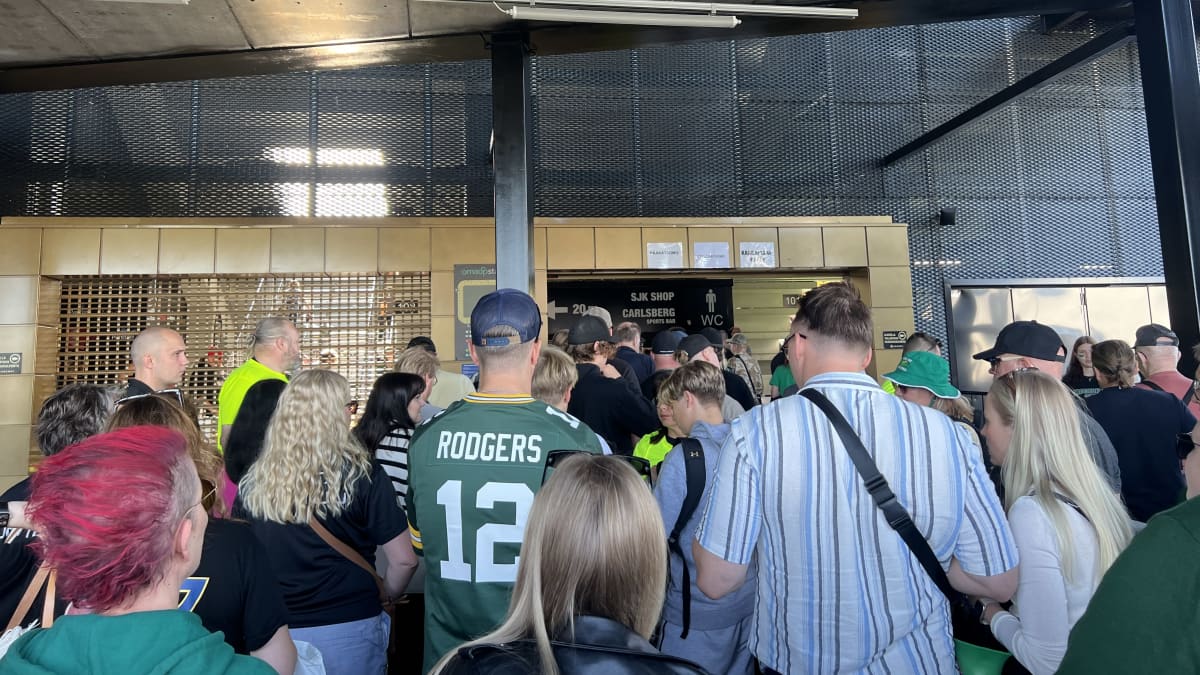 In Finland it's a comparatively niche sport. Even at the Maple Bowl, there just over 3,000 spectators, which pales in comparison to American football stadiums that regularly host tens of thousands of fans.
"I mean, when I came over from Finland to the States, I'd say the biggest change was the speed of the game, everything happened so fast, the players are way faster," Vesterinen of the West Virginia Mountaineers said.
One of the differences is that in Finland, top youth players often play against adult athletes. In the US, underaged athletes usually never play the sport against adults and teams are normally linked to high schools, which have strict eligibility guidelines. Finnish American football clubs are not linked to educational institutions.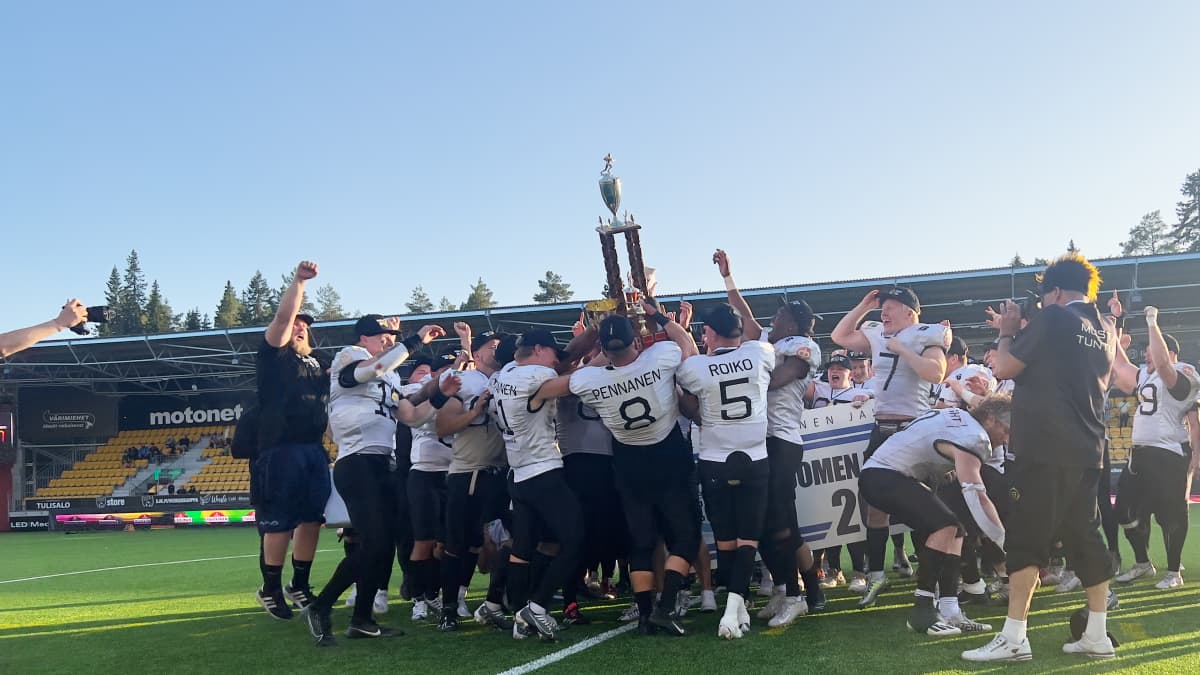 "It definitely helped me a lot because when I was playing with the Maple League men's teams I couldn't physically win over everybody because I was smaller and weaker so I had to focus on my technique," Vesterinen said.
Majander also said that there is a uniquely Finnish element to the game as well.
"Sisu is very strong in Finnish teams and players, but the style of play has gotten very modern," Majander explained, once again drawing comparisons to football's gritty nature and the word which embodies the Finnish national identity.
European powerhouse
Finland's national men's team plays other national teams in Europe, and it is the most successful in Europe.
"I mean most Americans probably don't know about Finland. We're a very small country. So I would guess that they figured France or Germany would be the big ones," Majander, the national team's wide receiver coach, told Yle News.
In four decades the men's team has won five European Championships, been runners-up four times and placed third place four times. The next best teams are Italy and Germany, who have each won three times.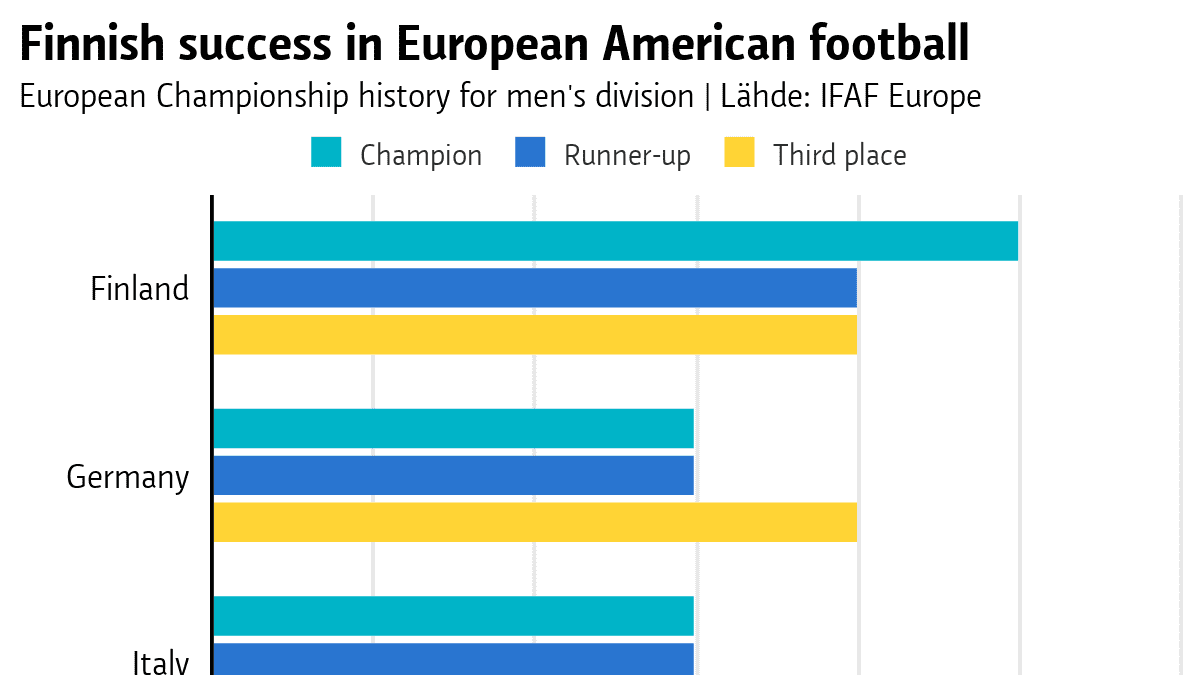 Finland is expected to add to its winning tally with either a first-place finish or a silver medal this autumn when it takes on the Austrian national team on Austria's home turf the last weekend of October.
Women's tackle football
The Finnish women's national American football team has also won two European championships since the comptetition started in 2015, as well as three world championship bronze medals.
Otteliina Rantanen, a board member of the SAJL responsible for the women's division said the men's Maple League works well with the women's league, Naisten Vaahteraliiga, or Women's Maple League.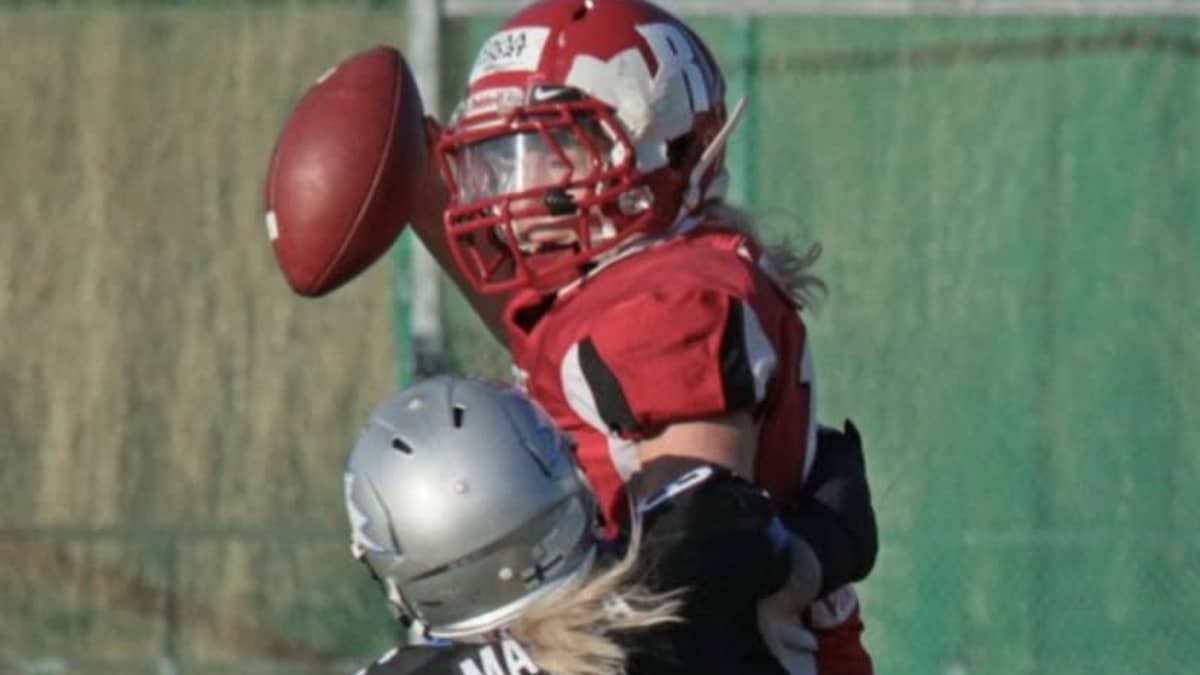 In the US, there are only an estimated 4,000 registered women's American football players, while there are more than 20,000 women in the US who play rugby (including youths).
Rantanen — who played women's tackle football in the US — said that in the US, women's football isn't taken seriously and the governing organisations do little to promote it.
"Of course, our federation [SAJL] is marketing women's sport, as well as the men's sport. And I really haven't seen NFL [promoting] women's football in the states," Rantanen added, noting that women's participation in the sport has tripled since 2010.
There's also the stigma and concern of injury in the sport, which has hurt popularity of the women's sport in the US.
"I'm often asked, 'Isn't that dangerous and have you been injured?' and stuff like that. And I always answer that there is always a risk of injury in sports. Even if it's volleyball or floorball, boxing. There is always a risk," Rantanen said.
She added that the SAJL takes the proper precautions on both the men's and women's side of the sport.
"In our sport, I think because we are practising the right sport techniques and with the right kind of physical training, we are trying to avoid those injuries. And in Finland, our federation's medical committee, they made a study about head injuries or concussions," Rantanen said, outlining that the sport's governing body in Finland has a robust concussion protocol.
Finnish player in the NFL?
Longtime player and coach, Julius Majander, told Yle News that the sport is growing in Finland.
"Yes there has been constant growth. Mainly because I think there has been a lot more availability [to see NFL games] on TV so it's got more popular through that in Finland but also we have had successful players in D1 colleges [at the highest university level in the US] and so forth. So it is growing pretty rapidly. I don't have the exact numbers of juniors coming in every year, but it definitely has grown since I started playing," Majander said.
Finnish players have had success at the college level in the US and have made the practice squads of NFL teams. Finnish player Tyler Varga played fullback for the Indianapolis Colts, but he never played in the Finnish domestic system.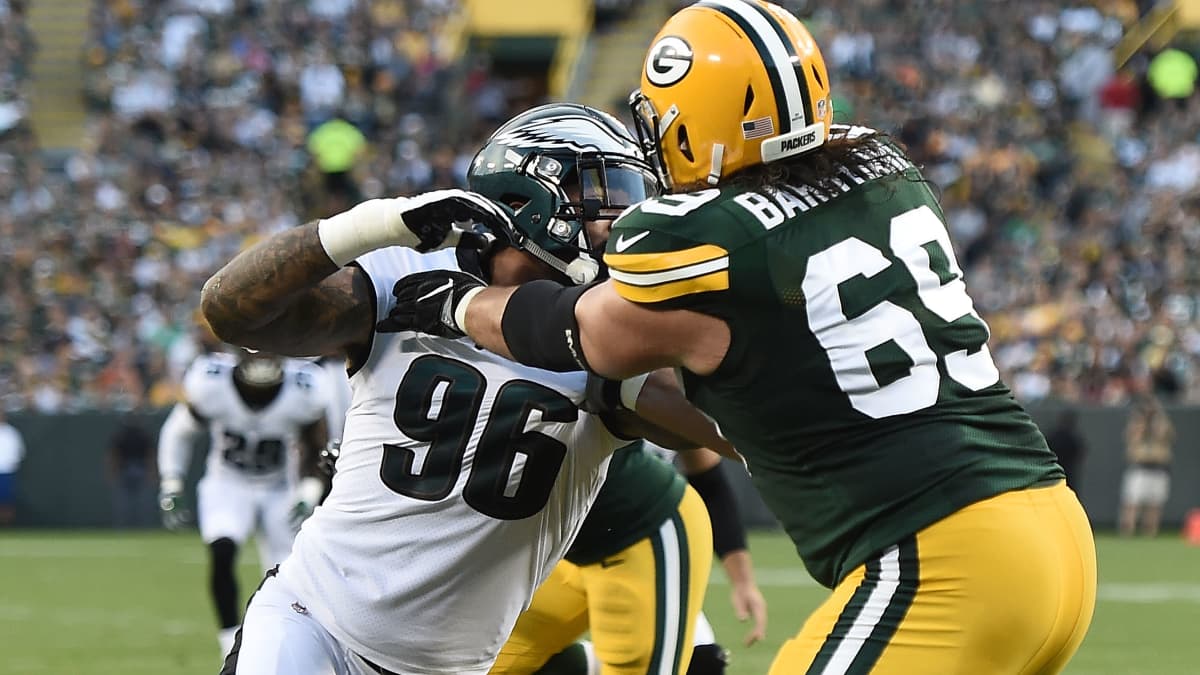 Many Finnish American football players opt to play in the Canadian Football League (CFL), with the major differences between the US and Canadian versions being a larger field and 11 rather than 12 players. Despite this success though, there hasn't been a regular season player who started out in Finland's Maple League that has made it onto a regular season NFL roster.
That could change with some of the younger players like Edward Vesterinen, who plays at West Virginia University. Olaus Alinen is also playing his first year at the University of Alabama, a perennial college football powerhouse.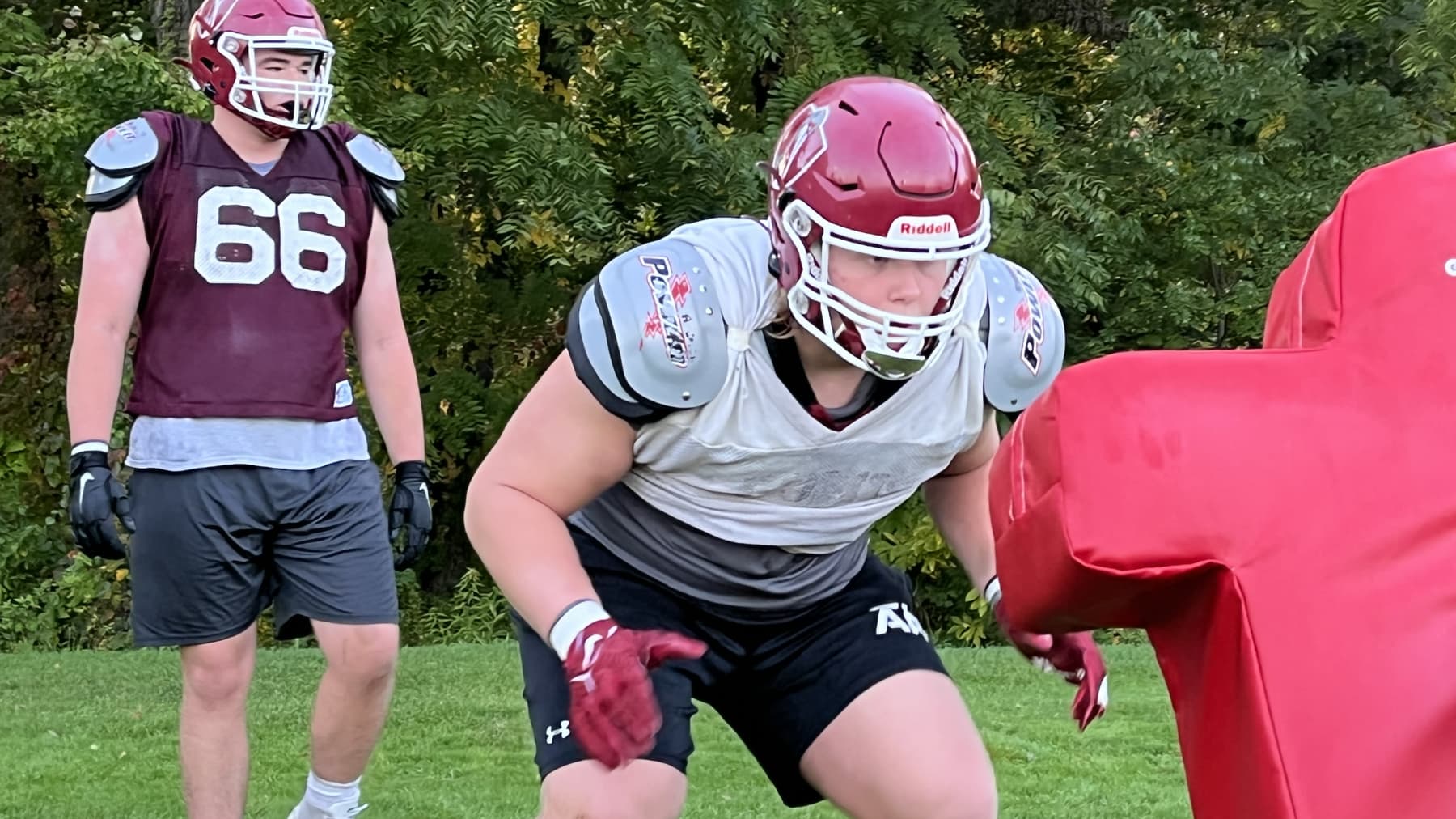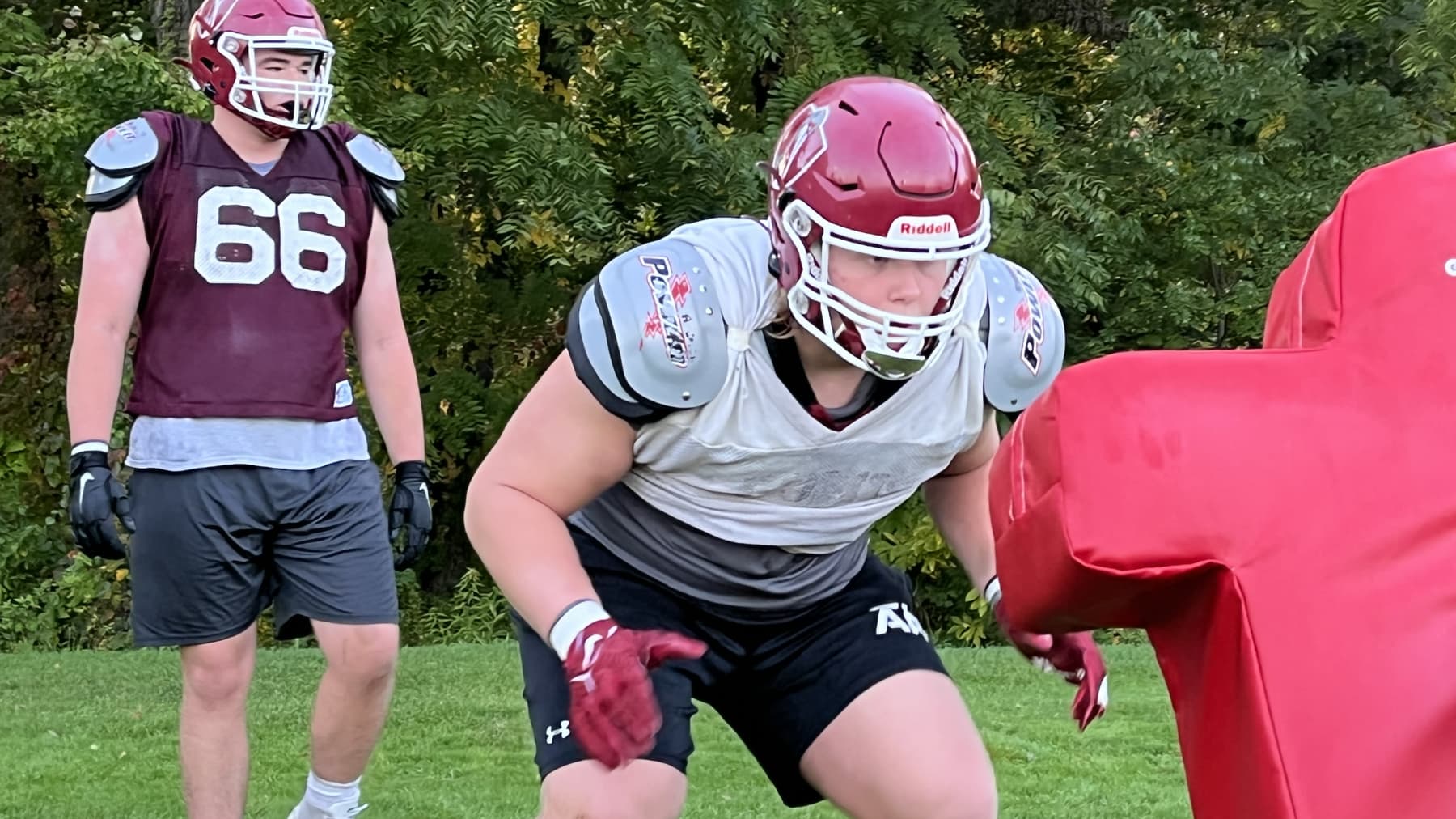 He played for the Wasa Royals in Finland's Maple League before making the move to the US to play high school football in Connecticut, where he was considered the state's number one player.
Alabama has a reputation for producing NFL calibre players, boosting Alinen's odds at reaching the sport's highest level.
"I think we have a pretty good chance right now because here, I'm starting at our school and we have Olaus and so I think we have a pretty good chance of somebody making a regular season, 53 man roster," Vesterinen said.
Updated at 16:36 to change Maple Bowl attendance as original figure listed was from a previous year.
Would you like a roundup of the week's top stories in your inbox every Thursday? Then sign up to receive our weekly email.