Hundreds of concerned citizens have over the years placed calls to emergency services in Jyväskylä after mistaking an art installation hanging from a city bridge for a real person.
The artwork, known as 'Swinger' (or Keinuja in Finnish), has been under Kuokkala bridge in the central Finnish city for over 20 years, and has become a familiar sight to locals.
But people visiting the city are sometimes confused — and even very concerned — when at first glance they see what appears to be a real person dangling high above the water.
In May this year, several units responded to an alert from one such concerned caller, the local rescue service's on-call fire chief Samuli Norvapalo told Yle.
Although the switchboard operators, and the rescue services themselves, are very familiar with the artwork — and the worried calls it sometimes causes — they must take each call seriously.
Juha Viitanen, an emergency centre specialist, noted that such calls were far more frequent, but have gradually decreased in recent years.
"Local people at least are probably familiar with the work by now," he said.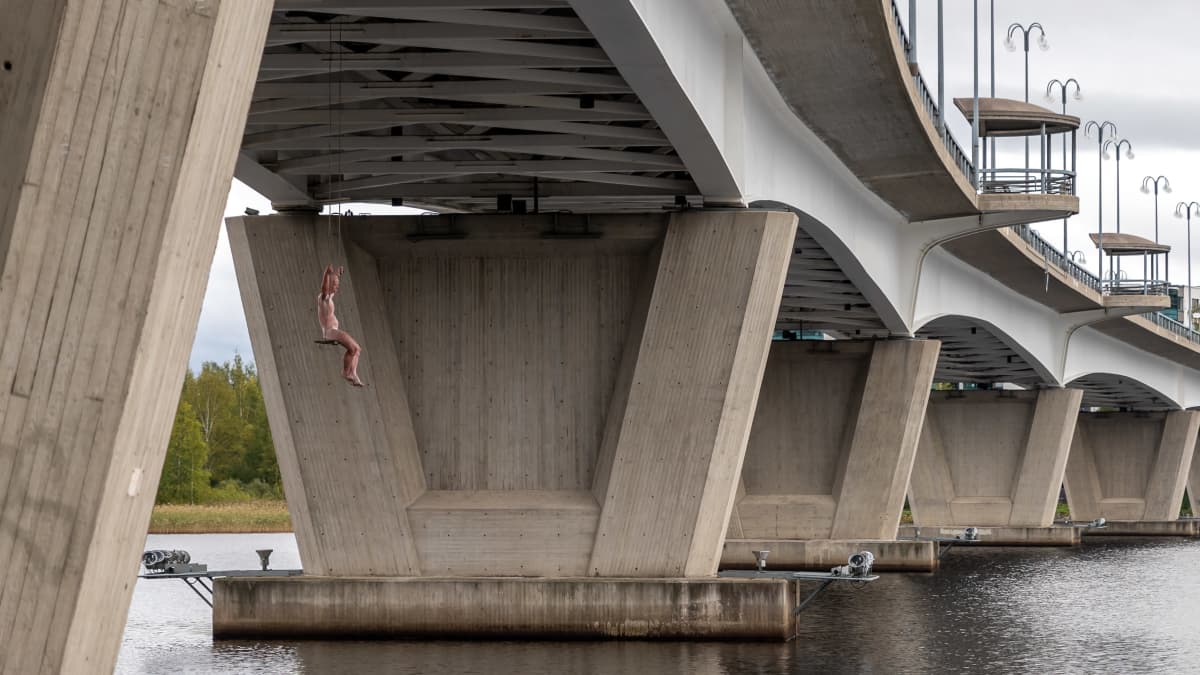 The Swinger was initially designed by sculptor Seppo Uuranmäki for the 2002 Jyväsjärvi Environmental Art Exhibition, using his friend and entertainer Jose Ahonen as the model for the work.
The installation was originally intended to be temporary, but the city has left it in place due to its popularity.
Uuranmäki said he considers the calls made to rescue services a sign of how scant attention people pay to their surroundings.
"If you take a few seconds to really look at it, you can see it's not real," he said.
Would you like a roundup of the week's top stories in your inbox every Thursday? Then sign up to receive our weekly email.