After being thrashed by an autumn storm earlier this week, much of Finland will see a brief spell of summerlike conditions starting on Thursday, according to Yle meteorologist Elias Paakkanen.
"Warm air is flowing into Finland from the south and already [on Thursday] temperatures will breach the 20-degree mark in the south and west," Paakkanen said.
The first official snowfall of the season arrived in Finnish Lapland on Wednesday, and some of it is expected to remain, as more sleet and snow is expected on Thursday and Friday.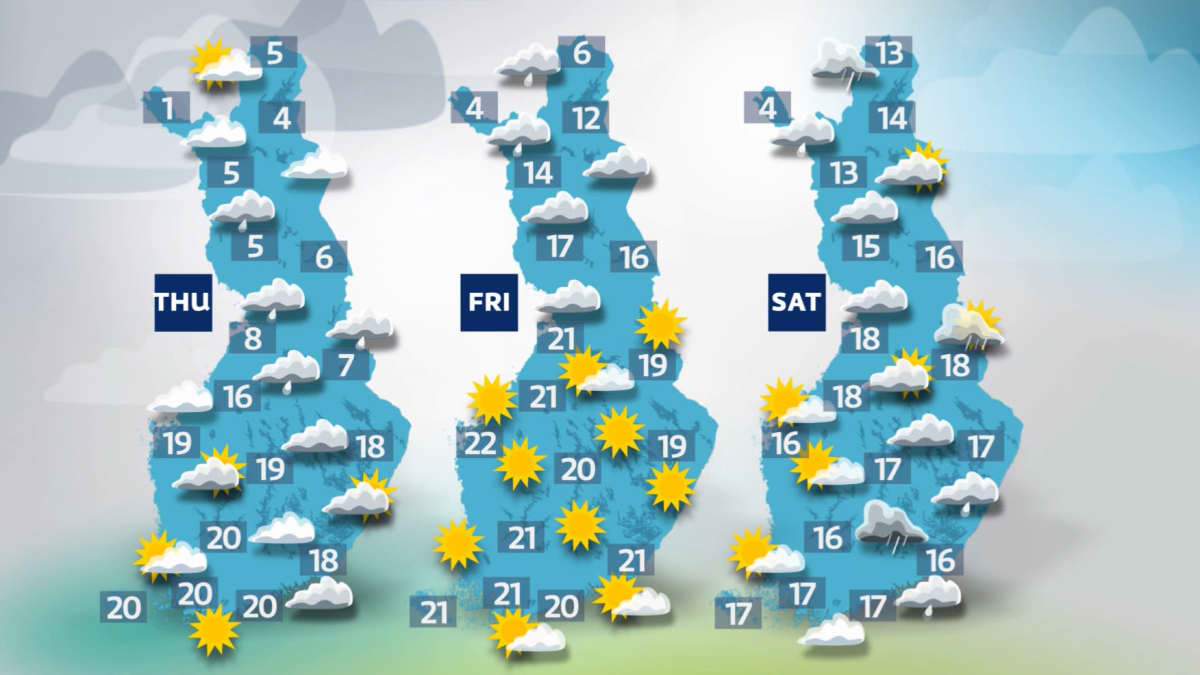 Meanwhile, except in the far north, conditions will be sunny and warm in most of the country on Friday.
"It will be 20 degrees in Oulu on Friday. At the same time, temperatures will also rise in Lapland," Paakkanen said.
Forecasts call for sunny skies and temperatures above 20 degrees across most of the country on Friday.
The return to summerlike conditions will be brief, as conditions will be cooler and increasingly overcast on Saturday, but still warmer than usual for this time of year.