Members of Finland's largest trade union confederation will begin a campaign of demonstrations and walkouts next week, protesting planned budget cuts by Prime Minister Petteri Orpo's (NCP) government.
The Central Organisation of Finnish Trade Unions (SAK) said the government's budget plans disproportionately and negatively impact workers, especially lower- and middle-income earners.
The campaign is scheduled to begin next Tuesday, and will continue across the country for at least three weeks at a rate of three days of actions per week.
Announcements about such actions will be issued four days in advance.
The SAK's deputy chair, Katja Syvärinen, explained the group's plans to reporters at a press conference on Thursday afternoon.
"There will be walkouts, various protests and demonstrations. Emergency workers have been made available and these demonstrations will not endanger anyone's property or life," she said, adding that there are no current plans for a general strike.
"The unions do not rule out such action, but there is no talk of a general strike. We will start with these demonstrations, but if there is no result, we will see what happens next," Syvärinen stated.
Last week, SAK chair Jarkko Eloranta said that strikes or mass demonstrations against the government's planned market policies were not out of the question.
The SAK notified Orpo about the upcoming demonstrations before making the announcement during Thursday's press conference.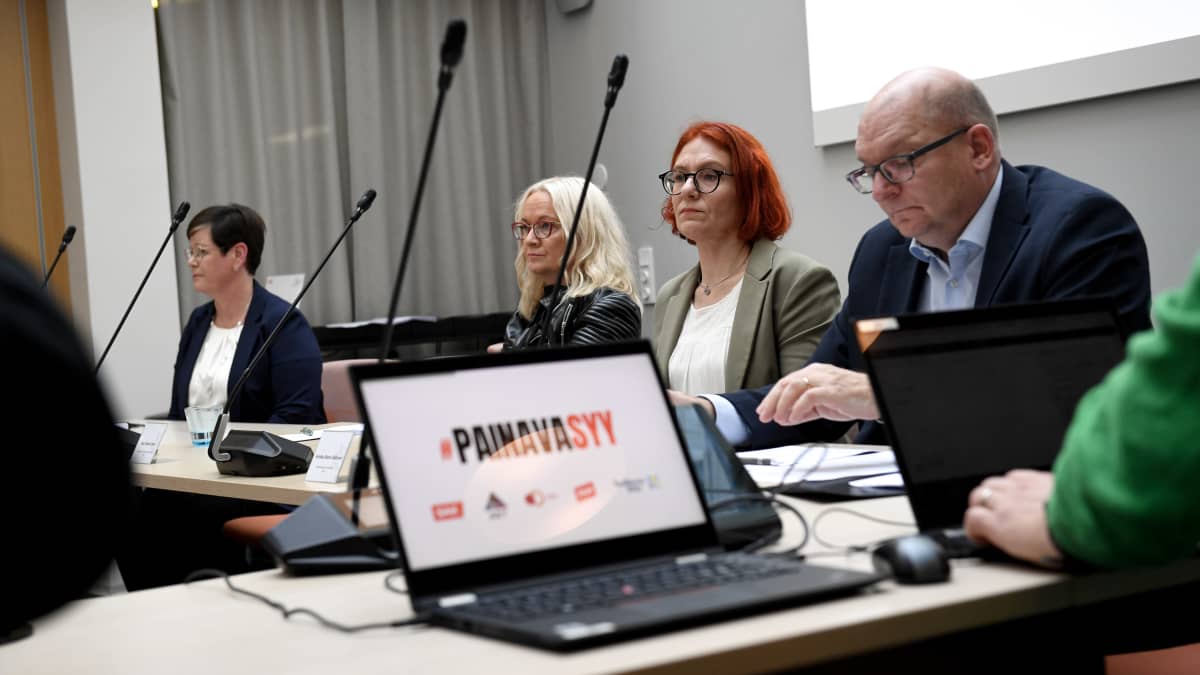 In response to the announcement, Orpo told the media that he has invited the leaders from both worker and employer sides to his official Kesäranta residence for a discussion next Wednesday.
Tripartite talks "nothing but theatre"
Earlier this week, the SAK labelled tripartite negotiations – talks including unions, employer groups and the government to implement labour market policies – a "sham", adding that the government parties' pre-election promises only apply to high-income earners.
The confederation noted that tripartite talks are practically impossible to conduct fairly, because the planned cuts and changes are already written into the Orpo administration's programme.
"In the future, no employee can be completely sure what kind of misconduct could be grounds for the termination of employment in the eyes of the employer," Riku Aalto of the Industrial Union said at Thursday's press conference in relation to one of the contentious inclusions in the government's programme.
"The tripartite is "nothing but theatre," he added.
The SAK is the largest trade union confederation in Finland, representing around one million people. The confederation is made up of 17 trade unions from the industrial sector, the public sector, transport, services and culture.
Would you like a roundup of the week's top stories in your inbox every Thursday? Then sign up to receive our weekly email.
30.9: Added 'confederation' to headline.