Students are staging sit-in protests at university campuses across Finland on Monday in protest at budget cuts planned by Petteri Orpo's (NCP) right-wing coalition government.
The coordinated, nationwide day of protests kicked off at 8am when about 100 students at the University of Oulu and Oulu University of Applied Sciences began their sit-in.
This was followed at 9am by similar protests at the University of Eastern Finland campus in Joensuu, the LUT University campus in Lappeenranta, and three campuses linked to the University of Tampere and Tampere University of Applied Sciences.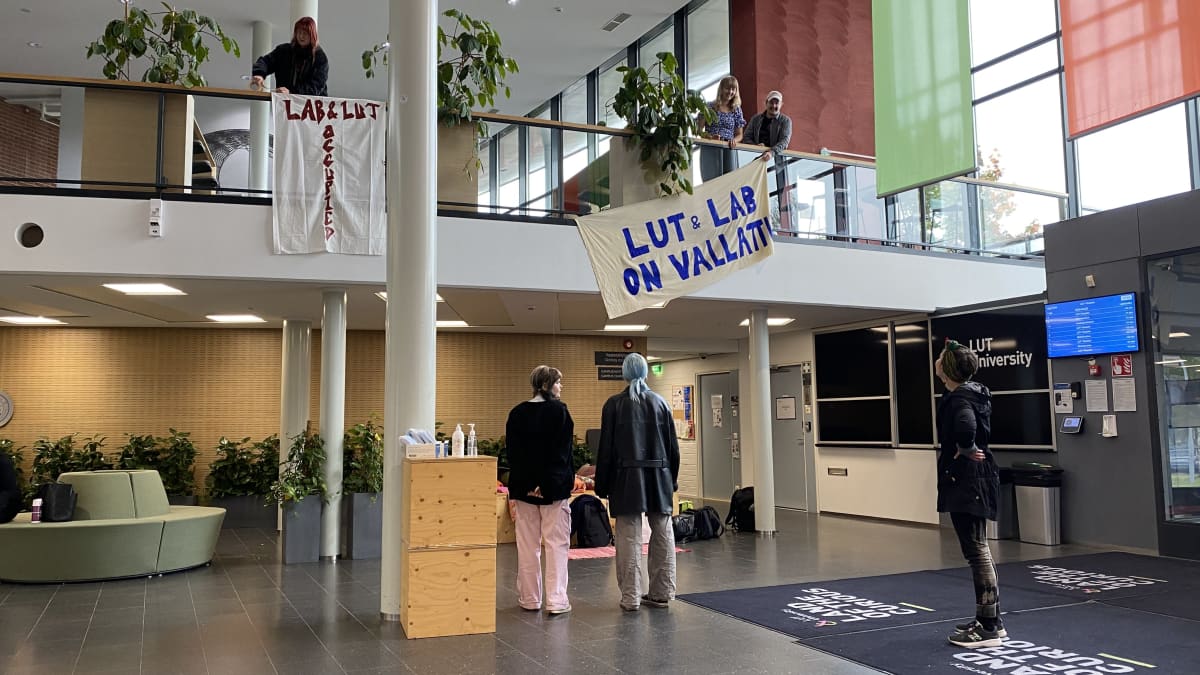 Later in the day, University of Jyväskylä students — alongside their counterparts from Jyväskylä University of Applied Sciences — plan to take over the university's main campus in the city.
Last week, students at the University of Helsinki staged a sit-in protest at the main campus timed to coincide with the start of government budget negotiations.
Helsinki University student Jonna Rajala said at the time that the protestors wanted their voices to be heard.
"We want to show that students are a really important part of the University of Helsinki, if not the most important part. We want to be here in this space, so that we get our message across to the university and to the government," Rajala stated.
This sentiment was echoed by the demonstrators in Oulu, with one of the organisers telling Yle on Monday morning that the government's "stragulation" of students must end.
"It has gone on for far too long and students are tired of it," Veera Kiiskilä said.
In its budget plans, the government said it wants to freeze index-linked study grants, which would reduce the amount of grant money students receive. The budget proposal also suggests making cuts to the housing allowance benefits.
In addition, students are also concerned about the government's plans to introduce tuition fees, for example for foreign students. If implemented, Kiiskilä said, tuition fees would spread and increase.
"Suddenly, education would only be for the few and the chosen and those who have the money to pay for it. This is not in line with Finland's ambitions for the future of higher education," Kiiskilä said, adding that the plans to cut student grants were the "last straw" and protesting is the only option students have left.
"Now it has to end. Soon there will be nothing left to cut. We will soon have no more students, no more science, no more talent," she said.
Would you like a roundup of the week's top stories in your inbox every Thursday? Then sign up to receive our weekly email.