Police estimate that more than one million prescription tablets and 350 kilos of illicit drugs have been brought into Finland by a criminal gang based in neighbouring Sweden.
The police managed to seize more than 100 kilos of drugs and 230,000 prescription tablets. In addition, the information gathered during the preliminary investigation led to major seizures of drugs and firearms in Sweden.
Finnish police say that they also seized almost 240,000 in cash.
Thirty people were arrested during the preliminary investigation in Finland, 17 of whom are still in custody.
Based on the preliminary investigation, almost one hundred kilos of amphetamines, nearly 150,000 ecstasy tablets and more than one million prescription tranquiliser tablets were brought into the country by the gang. In total, more than 350 kilos of drugs are suspected to have ended up in Finland.
During the preliminary investigation, 30 people were arrested, 17 of whom are still in custody. Most of the suspects were born in the late 1990s and early 2000s.
Those in custody are citizens of Sweden, the UK, Somalia, Serbia, Norway, Iraq, Ukraine, Kosovo, Turkey and Finland.
First signs early this year
According to reports on Monday, the National Bureau of Investigation believes that Stockholm-based gang "Dödspatrullen" (roughly, Death Patrol) started operations in Finland within the past year.
An investigation into the current case, announced on Wednesday, began in early 2023, when the police confiscated 1.5 kilograms of amphetamines and firearm parts during a traffic stop.
Early this year, police also observed known professional Swedish criminals in the company of people connected to street gangs in the capital region. Their preliminary investigation looked at connections with organised crime groups in Sweden.
"Among other things, we investigated the group's communications and through that we found a circle of people using different nicknames," says the chief investigator, Detective Inspector Mikko Nikkanen of the Helsinki Police Department.
The preliminary investigation revealed that the suspects who arrived in Finland from different countries rented flats for themselves for short periods of time. The flats were rented without contracts and paid for in cash.
People mostly entered and left the flats at night and travelled by taxi. The operation looked like drug distribution activity, according to police.
As the investigation progressed, authorities discovered the organisation's operating model. The police investigated meeting places where imported drugs were handed over from lorries to distributors.
Meeting places in Espoo
One meeting place for the transfer of drugs was located in Espoo near a landfill.
After several months of intelligence gathering, police monitored the importation of a final consignment of drugs at night.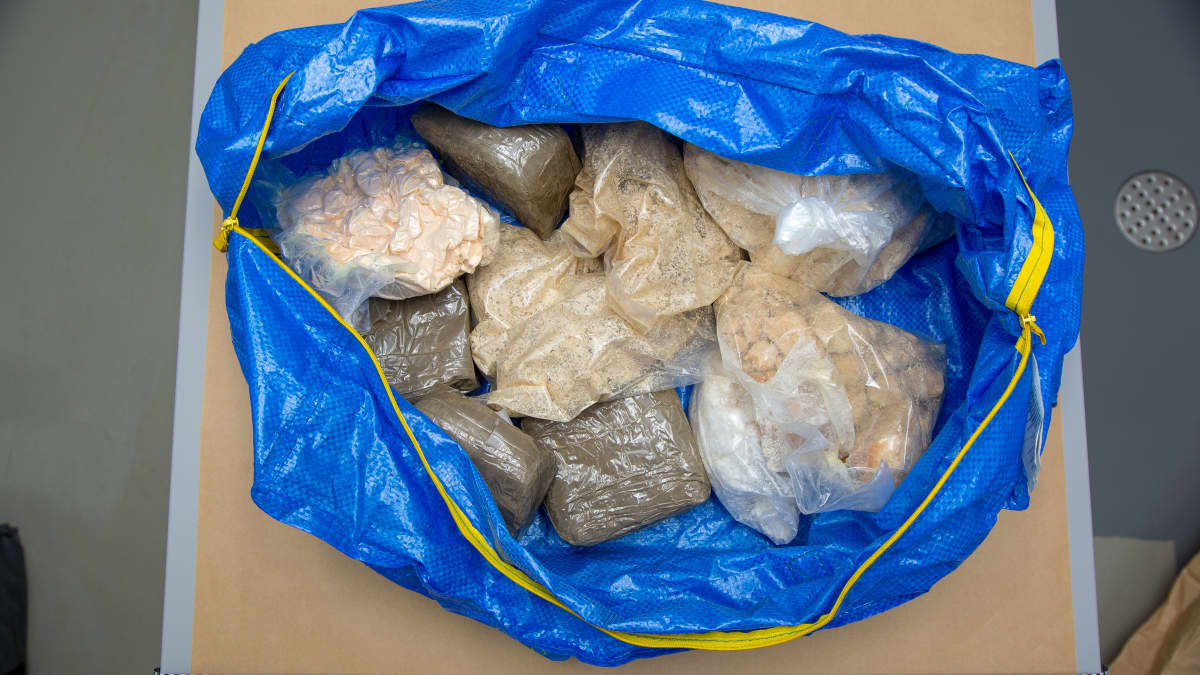 "In April, police arrested the driver of the lorry transporting the drugs, the two recipients of the drug shipment and several other suspects belonging to the group," Nikkanen explained in a press release.
Police also raided several flats in different parts of the capital region.
"During the arrest operation, several locations were searched and more than 100 kilos of drugs were seized," said Nikkanen.
Links to Sweden
Finnish police cooperated closely with police in Sweden during the investigation. That cooperation included investigating gang members living in Sweden who were responsible for importing the network's narcotics.
Of the six suspects investigated, two are still awaiting extradition to Finland. Based on the information gathered by police, these individuals are connected to organized crime in Sweden.
According to the Helsinki Police Department's Detective Chief Inspector Kimmo Sainio, a direct connection to Swedish organised crime is a matter of serious concern for Finnish authorities.
"Violence and firearms are a key element of drug crimes and the threshold for their use is currently very low in Sweden. A successful preliminary investigation plays an important role when trying to prevent the spread of international organised crime in Finland," says Sainio.
According to Timo Kilpeläinen, head of the investigation department of the National Bureau of Investigation, this is the first time that a Swedish street gang has tried to take over the drug market in Finland.
Diamant Salihu, a crime reporter for Swedish public broadcaster SVT whose work has covered Swedish gangs for years, said on Wednesday that Dödspatrullen is not the only Swedish gang that aims to enter Finland. He told Yle that even if one group is prevented from establishing a foothold, the next one is already on its way.